Instagram co-founders latest executives to leave Facebook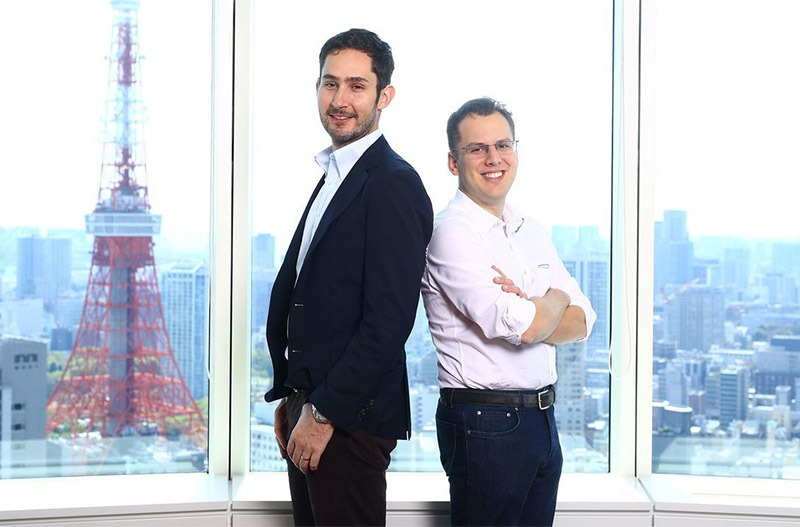 AppleInsider is supported by its audience and may earn commission as an Amazon Associate and affiliate partner on qualifying purchases. These affiliate partnerships do not influence our editorial content.
Instagram co-founders Kevin Systrom and Mike Krieger have resigned from their posts at Facebook and will depart the company in the coming weeks, leaving the massively popular photo sharing app solely in the hands of Facebook executives for the first time.
CEO Systrom and CTO Krieger notified Instagram leadership and Facebook about their departure on Monday, according to The New York Times.
Following the report, Systrom posted a short message to Instagram's official blog confirming the move, saying he and Krieger are "now ready for [their] next chapter."
"We're planning on taking some time off to explore our curiosity and creativity again," Systrom said. "Building new things requires that we step back, understand what inspires us and match that with what the world needs; that's what we plan to do."
Over the past eight years, the co-founders turned Instagram into a social media monolith with more than one billion users worldwide.
The app started life on Apple's iOS platform in 2010, quickly rising through the ranks to become one of the App Store's most popular titles. Instagram remains in the upper echelon of the App Store, currently sitting in the No. 2 spot for free-to-download apps behind Google's YouTube.
Systrom and Krieger did not explain the reason for their departure, sources said.
The resignations are the latest in a series of high-profile departures for Facebook. Over the past few months the social network lost a number of high-ranking executives, including VP of communications and public policy Elliot Schrage and VP and general counsel Colin Stretch, amidst criticism over the company's data collection policies. In April, WhatsApp founder Jan Koum, who joined Facebook when the messaging app was purchased by Facebook in 2014, announced he was leaving after expressing concern over the company's handling of user data, The Times said.
It was in April that Facebook CEO Mark Zuckerberg faced Congress to explain how political data consulting firm Cambridge Analytica gained unauthorized access to the personal data of some 87 million users.
Facebook, as well as other social media platforms including Instagram and Twitter, were also condemned for their part in disseminating false information leading up to the 2016 presidential election. Specifically, Russian operatives created accounts and Facebook groups, bought ads and conducted maneuvers with an intent to disrupt the election process.
Whether Systrom and Krieger took their leave due to Facebook's user data woes is unclear, though a report from TechCrunch cites tensions with Zuckerberg as a potential catalyst for action.
Facebook purchased Instagram six years ago for $1 billion in what is seen as its most successful acquisition to date.