Apple endorses federal privacy legislation at U.S. Senate hearing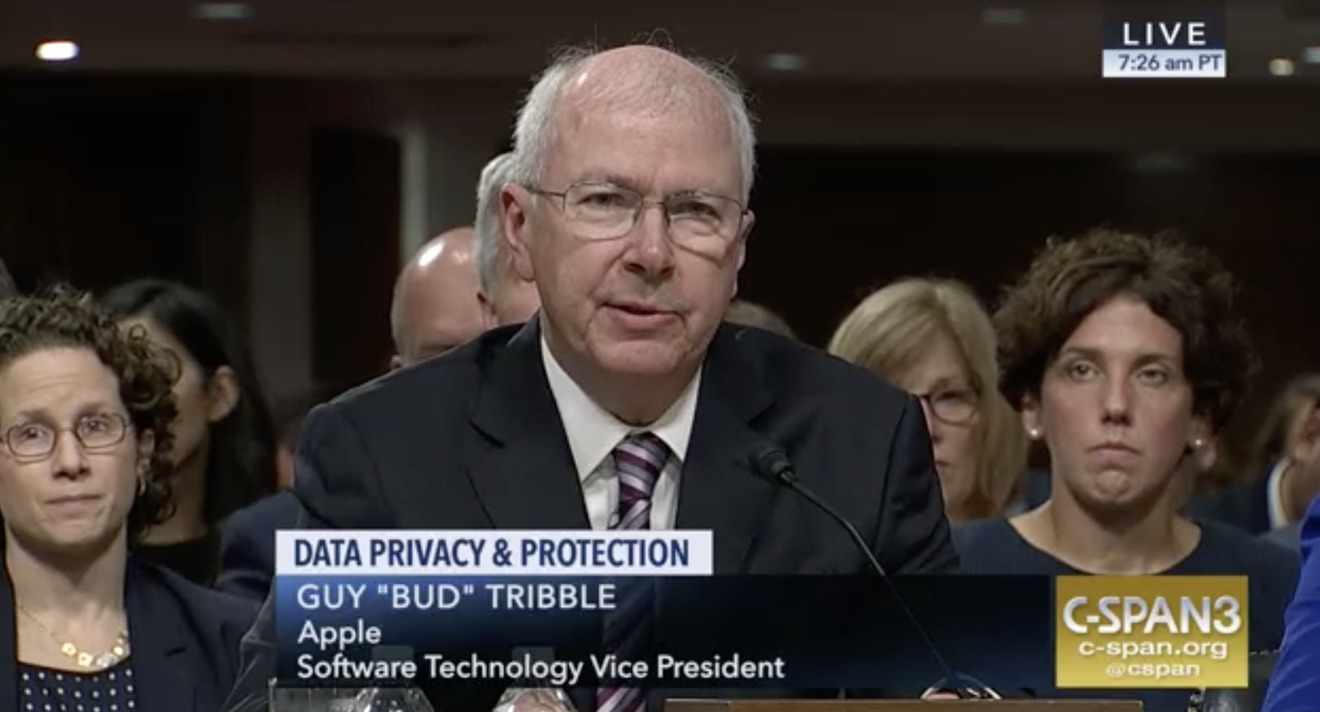 In a U.S. Senate committee hearing Wednesday, Apple's vice president of software technology, Guy "Bud" Tribble, stated Apple's support for legislation, while agreeing that the Federal Trade Commission should hold regulatory authority.
At a hearing of the Senate Committee on Commerce, Science, and Transportation in Washington Wednesday, Tribble testified alongside representatives of Alphabet/Google, Amazon, Twitter, AT&T, and Charter Communications. Throughout, Tribble expressed support for the idea of privacy legislation itself, and gave either qualified or unqualified yesses to most proposals put forward by most Senators.
"I am honored to be with you for this important hearing and to convey Apple's support for comprehensive federal privacy legislation that reflects Apple's longheld view that privacy is a fundamental human right," Tribble said in his opening statement.
"To Apple, privacy means much more than having the right to not share your personal information. Privacy is about putting the user in control when it comes to that information," Tribble continued. "That means that users can decide whether to share personal information and with whom. It means that they understand how that information will be used. Ultimately, privacy is about living in a world where you can trust that your decisions about how your personal information is shared and used are being respected. We believe that privacy is a fundamental human right, which should be supported by both social norms and the law."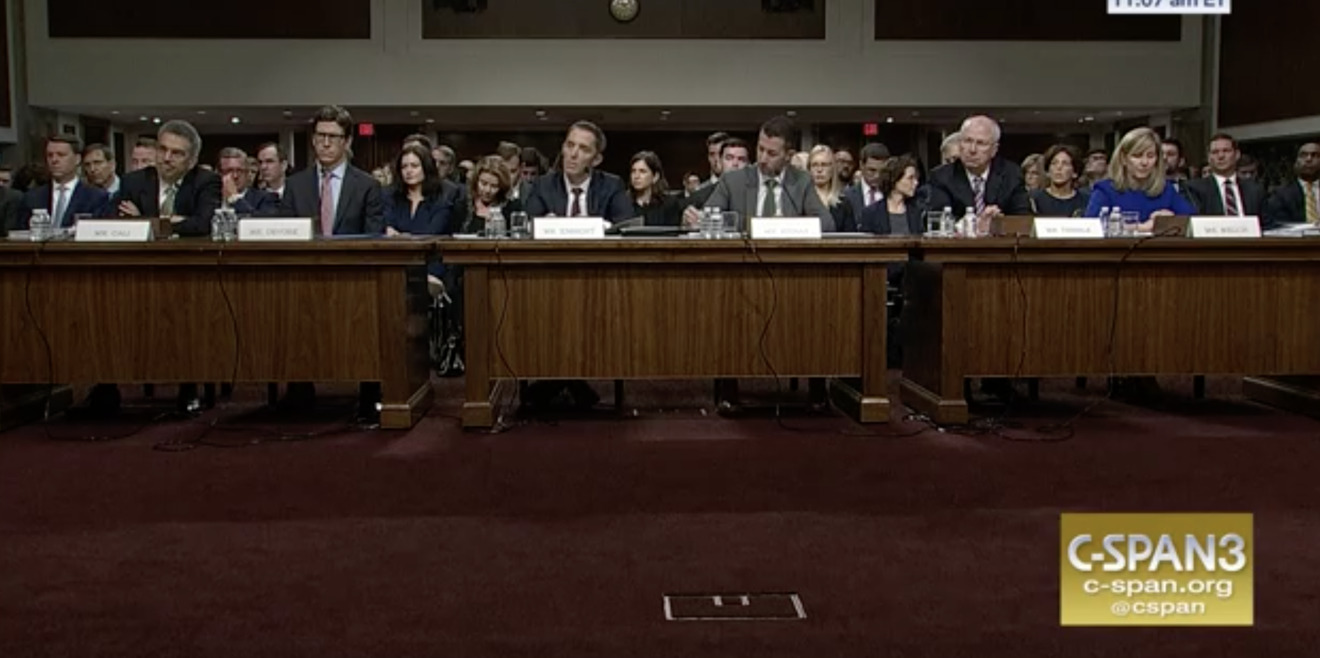 "These concepts have guided our design process for years because privacy is a core value at Apple, not an obligation or an aftermarket add-on," Tribble said.
Tribble also made a point of pushing for any new privacy legislation to not place undue burdens on app developers.
"We have an app store with 6 million developers in the U.S., some are small and medium-sized businesses, and [we hope that] the burden will not be on them as to record-keeping, to make sure it's not overburdensome for that class of companies," Tribble said in his testimony. He added that Apple had earlier worked with the Office of the National Coordinator for Health IT (ONC) to help create a "model privacy notice" for app developers in the health space who may not have access to a full legal team, and would interested in coming up with those sorts of solutions in the future.
Tribble agreed with most of the other executives present that the FTC should handle most enforcement for the new privacy regime.
"Apple agrees that the FTC should get the resources they need a part of comprehensive legislation," he said.
Mentioned throughout the hearing was that both the European Union that invoked the General Data Protection Regulation, and the state of California have both passed privacy laws, both of which some tech companies believe are too stringent. The executives discussed whether the federal law will preempt the local one, as well as what disclosures will be required for data sharing.
Broadcast on C-SPAN 3 and streaming online, the hearing was not what would be considered a high-profile proceeding. It was notably non-contentious, although some Republican senators, including Ted Cruz of Texas and Cory Gardner of Colorado, asked pointed questions about Google's China policy near the end of the hearing. Cruz also asked Google chief privacy officer Keith Enright whether Google is working to censor conservatives from search results.
Committee Chairman John Thune (R-S.D.) said at the end of the two-and-a-half-hour proceeding that it was likely the first of multiple "conversations going forward" as the committee works on legislation.