Apple's iOS App Store continues domination of worldwide mobile app revenue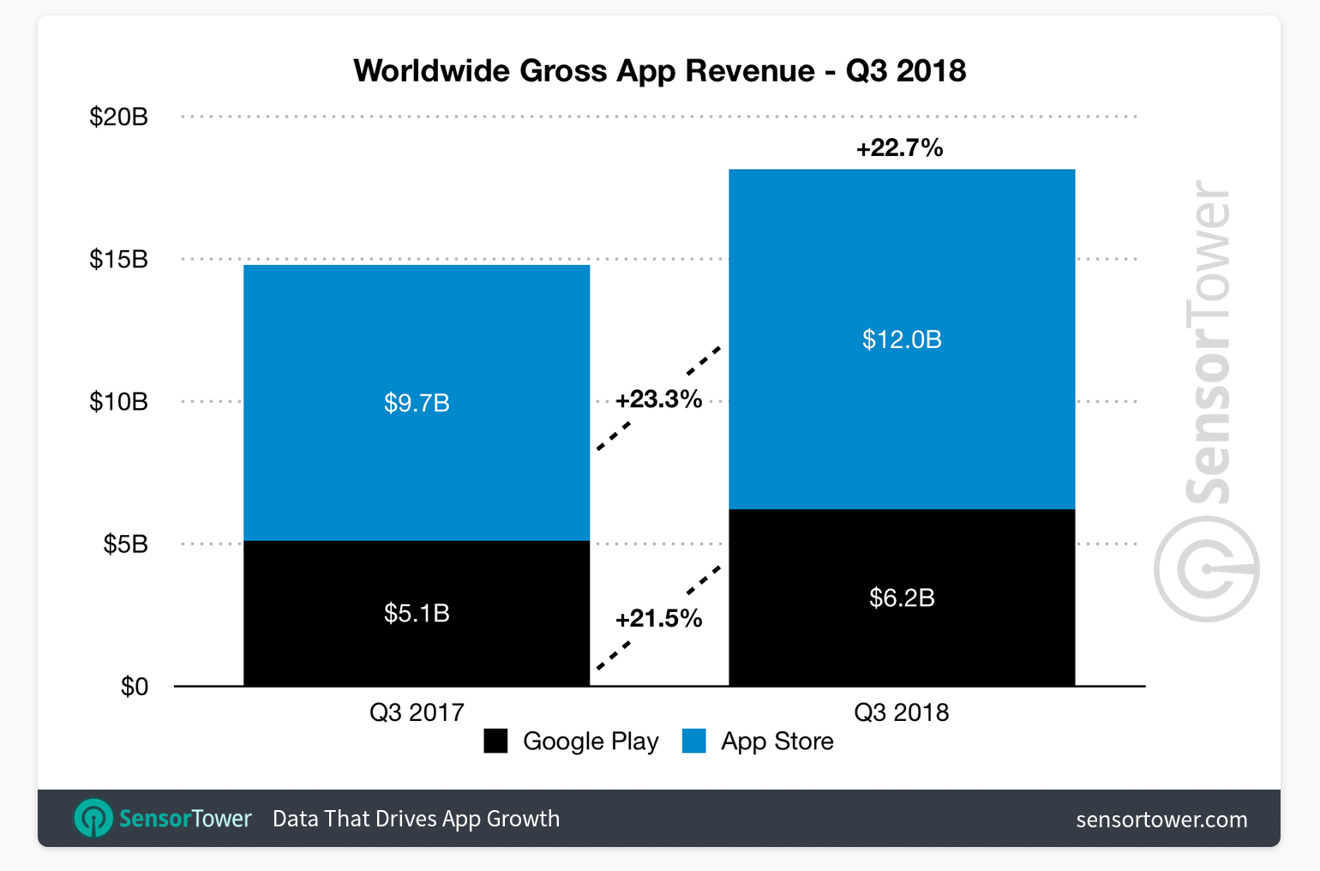 App analytics firm Sensor Tower is is once again finding that Apple's iOS App Store continues dominating revenue generated tallies, versus the Google Play store — and the lead is only getting bigger.
In a report issued by Sensor Tower on Thursday, the firm that has been tracking App downloads and revenue for nearly a decade continues to point out the massive growth in revenue in the app store led by not just games, but by utilities as well. Apple continues to grow its lead in app monetization over Google, with the App Store earning nearly 93 percent more than Google Play during the quarter.
The report notes that about 66 percent of mobile app revenue was generated by Apple, totaling $12 billion. Google Play is also growing, but not at quite the same rate as apple, increasing 21.5 percent from $5.1 billion to $6.2 billion in the same period.
The gap between the two is the "widest revenue disparity since at least 2014 between the two platforms," according to Sensor Tower.
Google does hold the lead in total installs, though. Google Play has grown from 17.1 billion app installs to 19.5 billion year-over-year — a 14.3 percent growth. At the same time, Apple's installs add up to 7.6 billion in the third quarter, a 3.1 percent growth from 2017's 7.3 billion.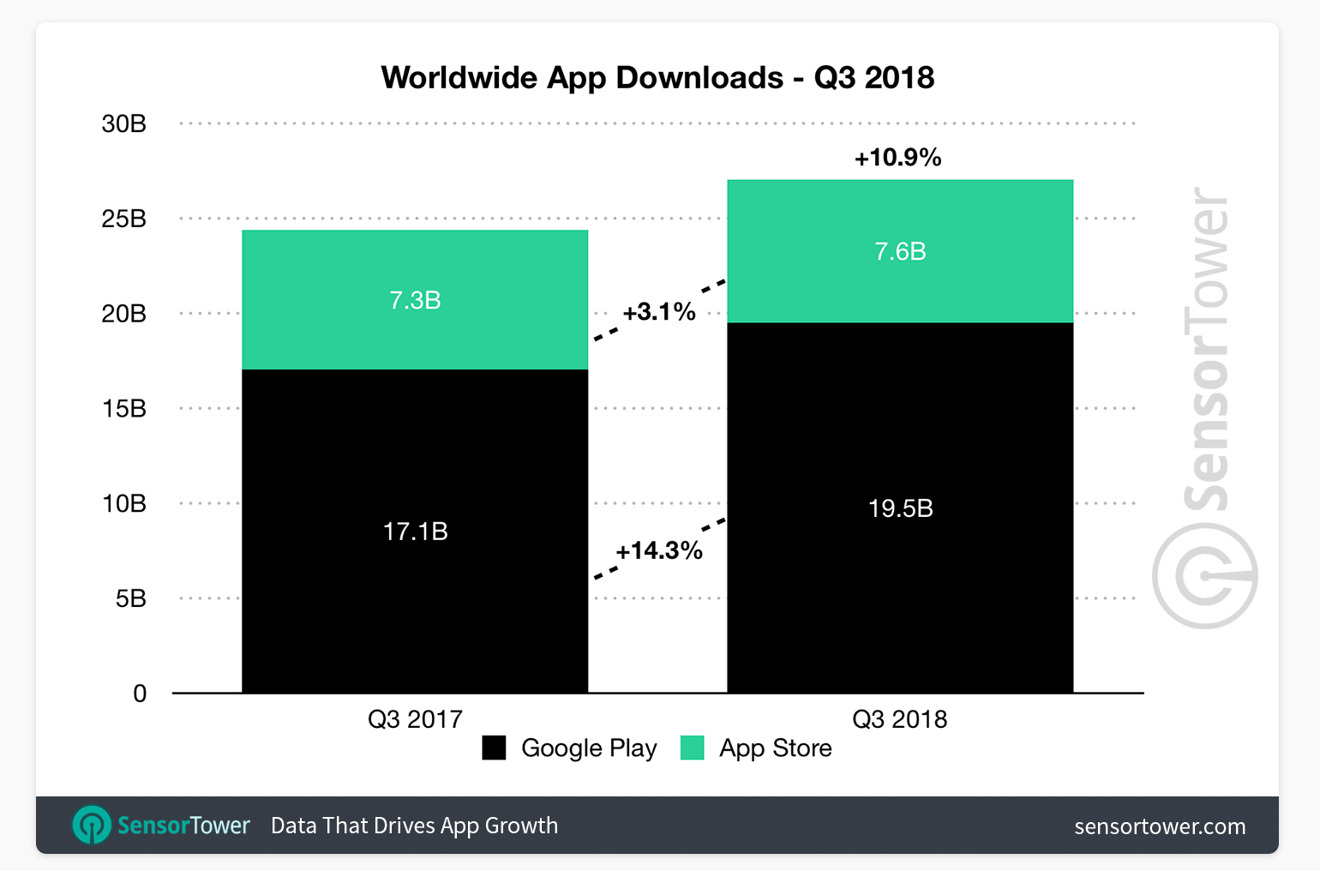 In total, global consumer spending on the App Store and Google Play added up to $18.2 billion during the third quarter.
Netflix was the world's top grossing non-game mobile app for the third consecutive quarter in Q3, bringing in an estimated $243.7 million across both platforms from in-app subscriptions. "Honor of Kings" retained the crown of the world's top grossing app in total.
"Pokemon Go" remains on the charts at fifth in terms of revenue, with Fortnite peaking at ninth place, despite not being on Google Play at all during the data collection period.