Hands on with Apple's new Series 4 Apple Watch bands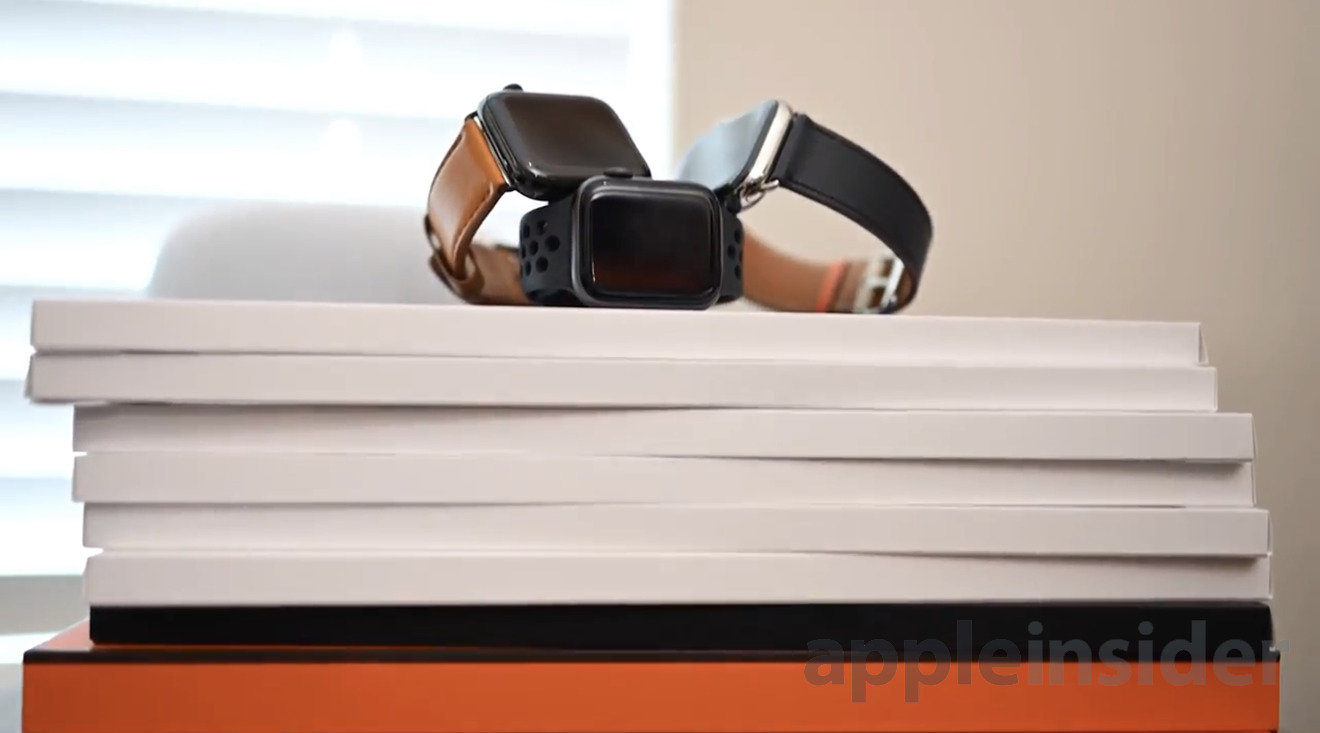 Alongside the Apple Watch Series 4, Apple introduced a medley of new colors and styles of their first-party band offerings. AppleInsider goes hands-on with some of our favorites from the new range.
There are lots of third-party bands available, but Apple's are always at the top of the heap. They have outstanding build quality, and they are often color matched with the user interface for an added effect.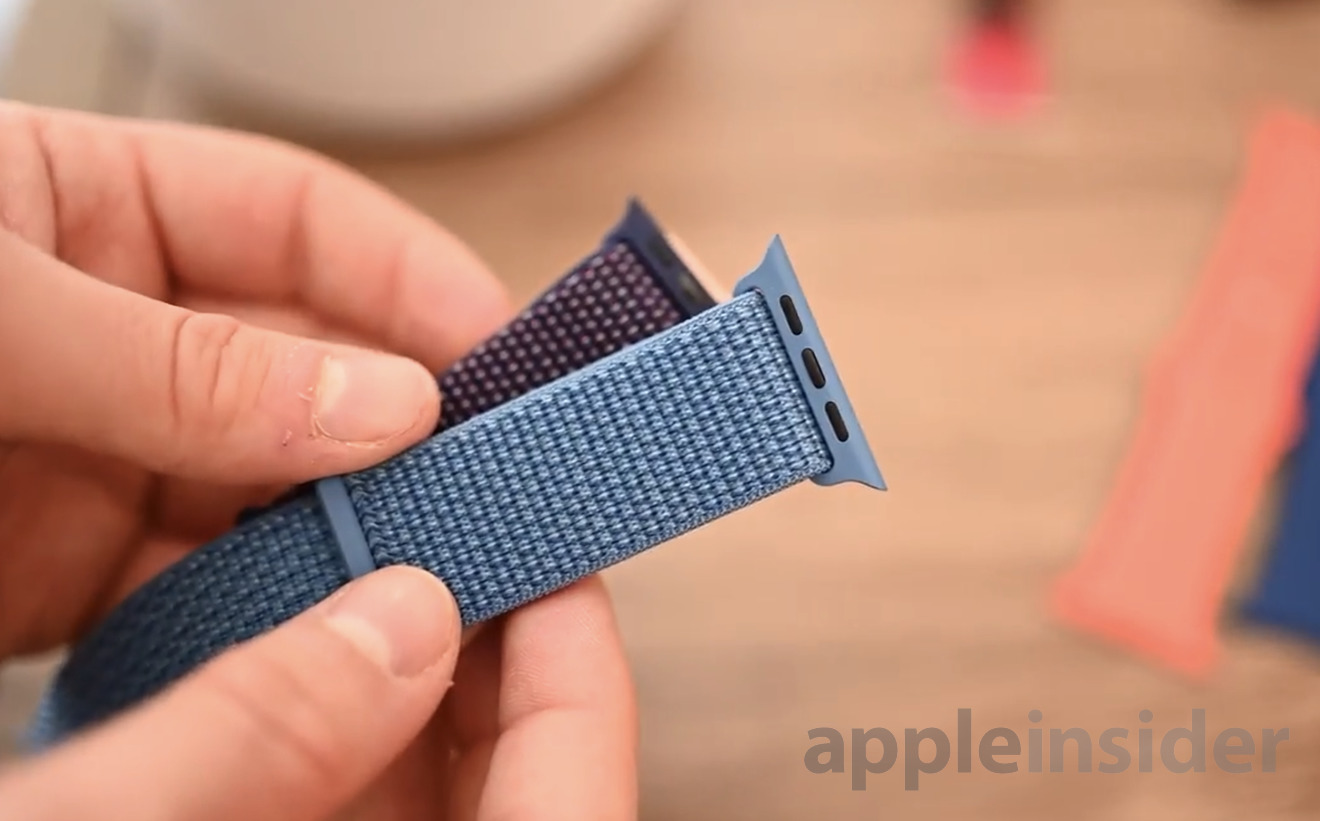 Kicking things off, the popular Sport Loops were updated with many fresh colors including Cape Cod Blue, Nectarine, Hibiscus, Storm Gray, and Indigo. They are available at $49 for either of the two sizes. We checked out both the Indigo and the Cape Cod Blue.
If you happen to opt for the Nike+ version of the Apple Watch Series 4, it come bundled with an exclusive Sports Loop with reflective yarn woven in to increase visibility at night. Unfortunately, it isn't available by itself.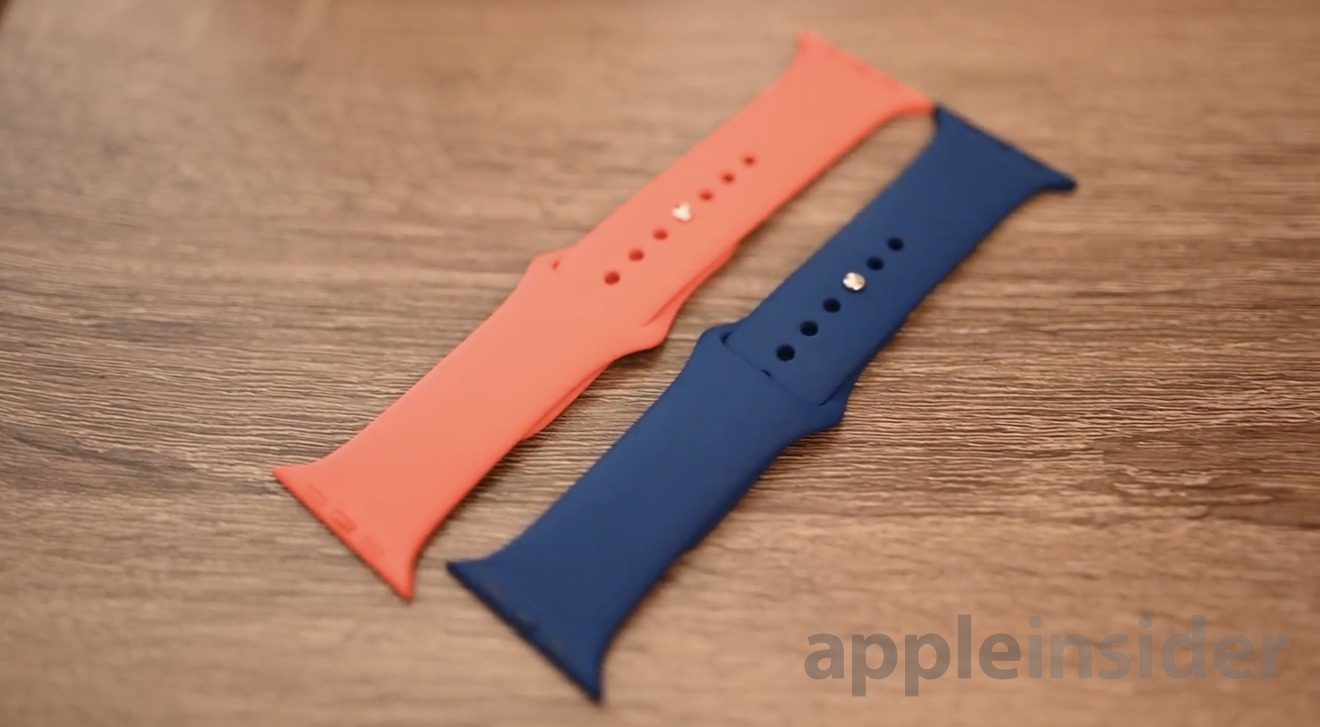 Standard Sport Bands were updated with three new colors — Nectarine, Blue Horizon, and Lavender Gray. Our favorites were Nectarine and Blue Horizon, both vibrant and vivid colors. Nectarine was eye catching with any finish, and the Blue Horizon was subtle, but looked very sharp with the stainless steel gold. They still run $49 apiece.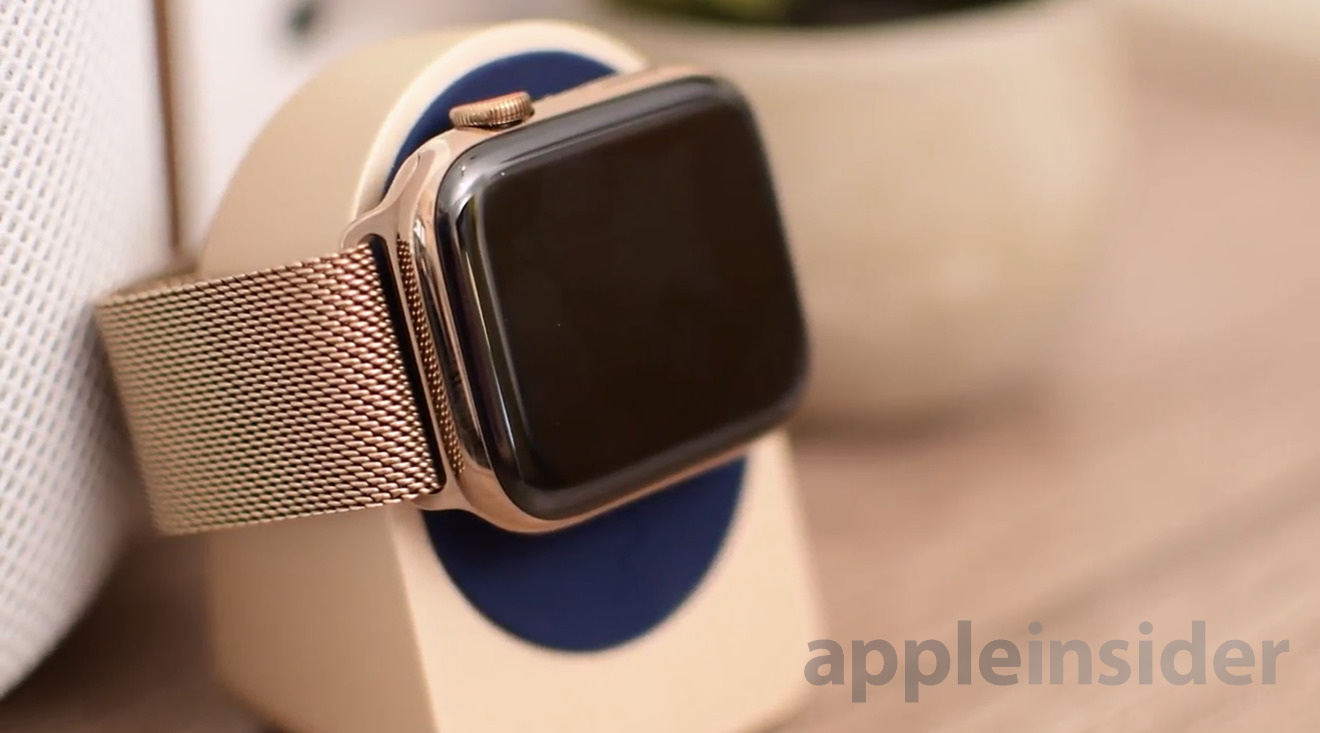 Apple has updated the popular Milanese loop with a new gold option to match the new gold stainless steel Watch. It most closely matches the stainless steel model, but will also work with the gold aluminum model. It runs $149 and only supports the larger 42/44mm model.
We didn't go hands on with the new colors, but there two new hues of the leather loop. The leather loop is available now in Forest Green and Cape Cod Blue for $149, only supporting the larger Watch model. We've long been fans of the leather loop, one not even close to being replicated by third party vendors.
Another band we weren't able to check out is the Modern Buckle. It is back with four new colors — Forest Green, Peony Pink, Cape Cod Blue, and Ruby (PRODUCT)Red, but only for the smaller 38/40mm watches. They each run $149.
As we get to the most luxurious options of Apple's bands, we come to the Hermes.
For the Hermes bands, there are three new variants. A new 44mm Fauve Grained Barenia Leather Single Tour Rallye that we didn't check out, but we did check out the Hermes 44mm Swift Leather Single Tour — Bordeaux/Rose and Indigo/Craie/Orange. They cost $339.
Even though the Apple Watch Series 4 is slightly larger than the Series 3, all bands work on either generation. The 40mm new bands work with the 38mm models and the 44mm bands fit the 42mm.
Apple's bands can carry a higher price tag, but when it comes the colors, feel, and quality, few can come close.