Nike updates Run Club app for bigger displays on Apple Watch Series 4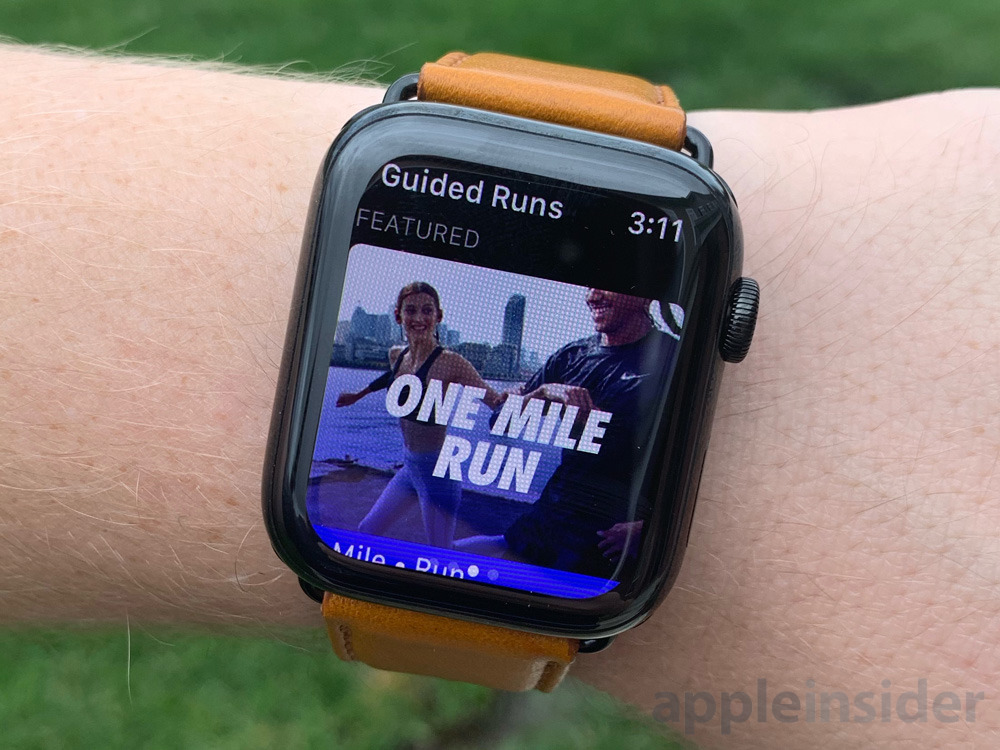 Nike has at last updated the Nike+ Run Club app for the Apple Watch to use the screen space on Series 4 devices, coping with a complaint some owners had, particularly following the recent launch of the Nike+ Series 4.
The app should now take advantage of the 40- and 44-millimeter displays on new Watches. Until this week resolution remained at the same size as the Series 3 and earlier, which come in 38- and 42-millimeter sizes.
The Run Club Watch update can be installed by updating the companion iPhone app, which will then sync.
Apple released the Nike+ Series 4 10 days ago. It's not clear why Nike didn't have an update ready in time, particularly since resolution appears to be only major change made post-launch except for a shopping-related tab on the iPhone.
The company still isn't yet supporting the new complication styles made possible by bigger Watch displays, seen in watchOS 5's Infograph watchfaces.