China App Store growth slowing, but only in short term & nothing to worry about says analyst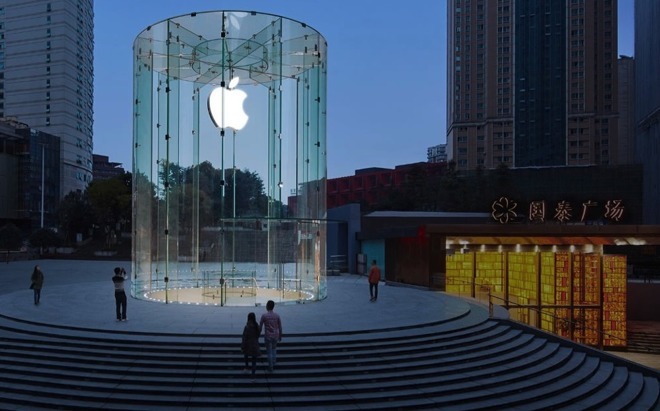 Katy Huberty from Morgan Stanley has taken a look at Apple's App Store numbers in China, and while there does appear to be a combination of factors provoking a short-term stall in growth for Apple's iOS App Store, earnings will still be massive, and long-term Services revenue won't be impacted much, if at all.
In a note seen by AppleInsider, analyst Huberty cites Sensor Tower app store data that claimed $8.4 billion in payments to developers in the September quarter. Given existing compensation models, this implies net revenue of $3.6 billion — a new quarterly high. This also leads to a total of $9.8 billion in services revenue, given existing trends, a bit lower than the consensus estimate of $10.1 billion.
That $9.8 billion is still a 15 percent year-over-year growth, excluding a one-time $640 million payment from the year-ago quarter. The report believes that China contributes 29 percent to total App Store net revenue for the quarter, slightly less than the 31 percent estimated contribution as averaged over the last 12 months.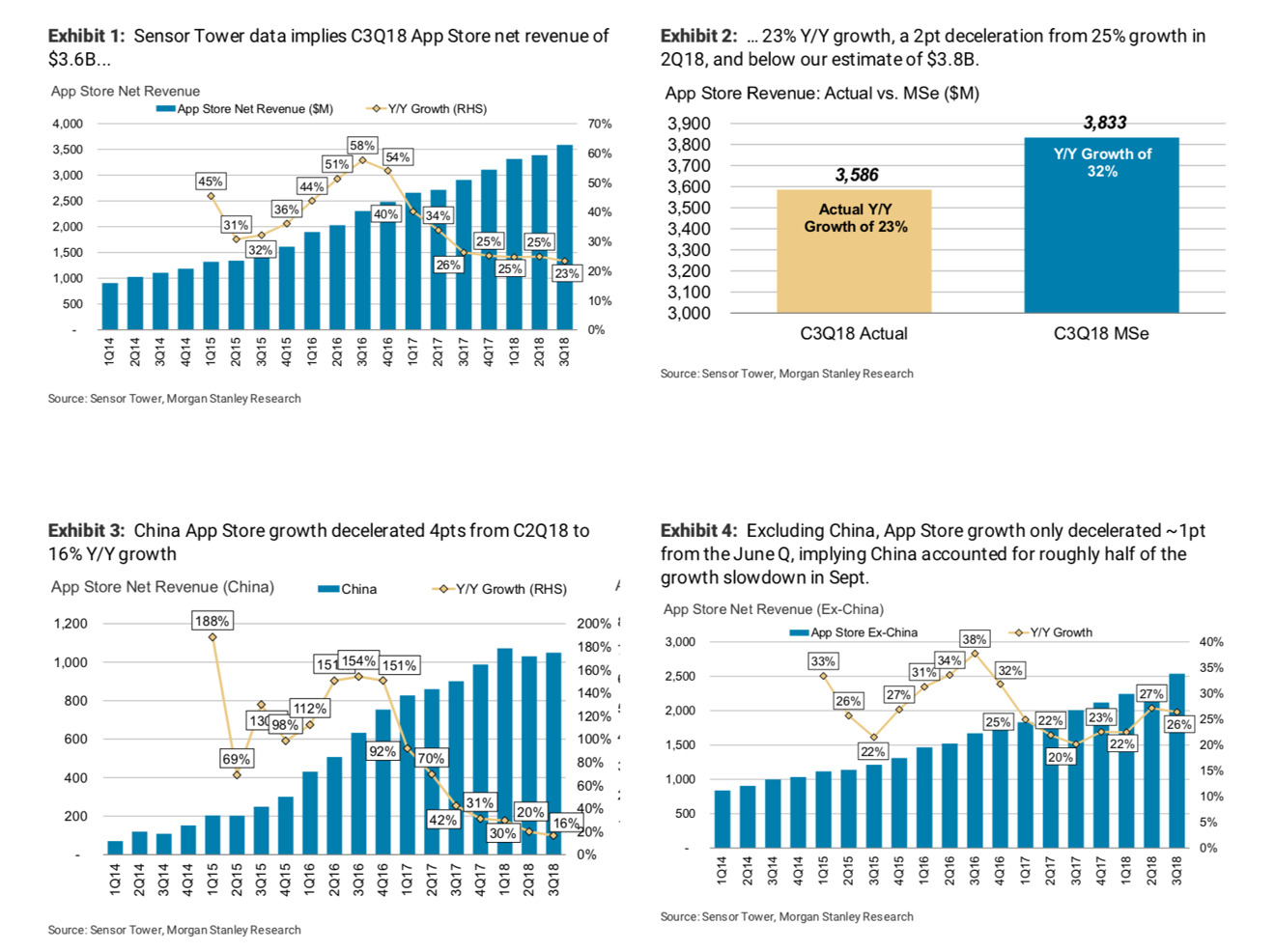 Huberty notes that China's new gaming approval requirements and fears of an economic slowdown in the region are the major drivers of slightly less growth than forecast.
Looking outside China, Huberty believes that in the US, App Store net revenue growth decelerated to 36 percent year over year in the third quarter, with a 42 percent growth in the previous quarter. However, even that 36 percent is "meaningfully higher" than the previous six-quarter average growth rate of 29 percent.
The third spot in revenue remains Japan. The report believes that App Store growth in Japan has grown 12 percent year-over-year.
The contribution to the App Store revenue in the remainder of the countries is growing. In 2017, the rest of the world contributed 20 percent of revenue. Huberty estimates that "just under one-third of the App Store's net revenue growth" comes from outside the US, China, and Japan.
Games remain the majority of the App Store's revenue at 71 percent, and close to half of the App Store's year-over-year growth, with a 25 percent increase in revenue in the US alone. Related to China's revenue growth decline, the country has approved 1932 games year-to-date, versus over 9000 in 2017.
Morgan Stanley isn't altering the $247 target price for Apple, though. China's approval process is expected to continue through at least the end of the year, but restrictions are expected to loosen at some point in 2019. Huberty notes that other categories of Apple's Services revenue stream are also capable of making up any growth shortfall, and a massive increase in payments from Google for traffic acquisition payment may buttress any perceived shortfall in growth from the sector.
"Apple has the world's most valuable technology platform with 1.3Bn active devices, and is well positioned to capture more of its users' time in areas such as video, augmented reality, health, autos and home," Morgan Stanley's note to investors maintains. "Accelerated Services growth, margin expansion, and tax reform / cash repatriation are catalysts that can help sustainably re-rate shares."