Remaining artifacts from Steve Jobs' Jackling mansion may be headed to auction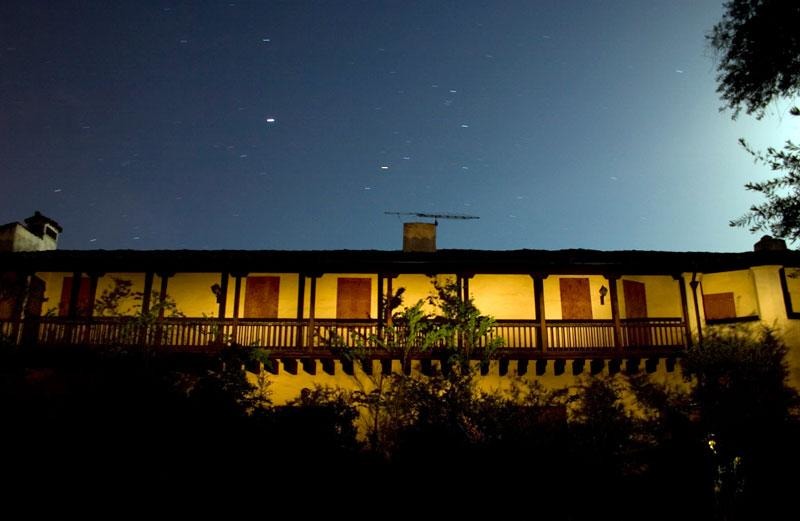 Woodside, California is considering auctioning off items of historical and architectural significance that it collected from the late Apple co-founder Steve Jobs' Jackling mansion immediately prior to the 2011 demolition of the property.
There are no artifacts in the collection — originally taken as salvage from the demolition — that are Apple-related, other than Steve Jobs' proximity to them for a time. Items include a toilet, the original marble bathroom sink, antique light fixtures, several chandeliers that make up the majority of the valuation, the property's original mailbox, assorted fireplace implements including screens, floor tiles, examples of period iron-work, and some tableware.
There are four proposals on the table including offering the artifacts to the only remaining home in Woodside that was designed by the architect of the Jackling mansion. Other proposals include the aforementioned auction, offering the artifacts to UC-Santa Barbara free-of-charge, or sending all remaining items to salvage.
The 1926 Daniel C. Jackling estate was designed by George Washington Smith, the architect who created the look of Montecito and Santa Barbara in the '20s. Built for Mr. Jackling, a copper magnate who died in 1956, the house sat on six wooded acres that Jobs purchased in 1983 at the age of 29. Jobs would go on to live in the house — largely unfurnished — for roughly 10 years, often eating his meals on the bare floor. He saw no need for lavish furnishings, choosing only such bare essentials such as a mattress, chest of drawers, and a card table with folding chairs for when he had guests.
Jobs would go on to rent out the mansion for some time but it fell into vacancy around 2000. He then launched an effort to raze the building and replace it with a minimalist five-bedroom home designed by Bohlin Cywinski Jackson, but wound up in a battle with preservationists group "Uphold Our Heritage" over his plan to tear it down.
Uphold Our Heritage argued that the Jackling mansion was one of the few remaining examples of a Spanish Colonial Revival style home and was therefore too historic to destroy. They also alleged that Jobs, who lived in the house periodically in the the '80s and early '90s, intentionally let the house fall into disrepair so that it would be easier to justify a case for tearing it down.
Jobs was ultimately given the okay to demolish the property in 2010. It was finally demolished in February 2011. Prior to the demolition the house had been empty since 2000. The sprawling mansion had 30 rooms, 14 bedrooms and 13-and-a-half bathrooms.
Jobs died in October of 2011, before construction of a new house on the property began.