Review: Ultimate Ears' Boom 3 is a solid Bluetooth speaker with a few minor advantages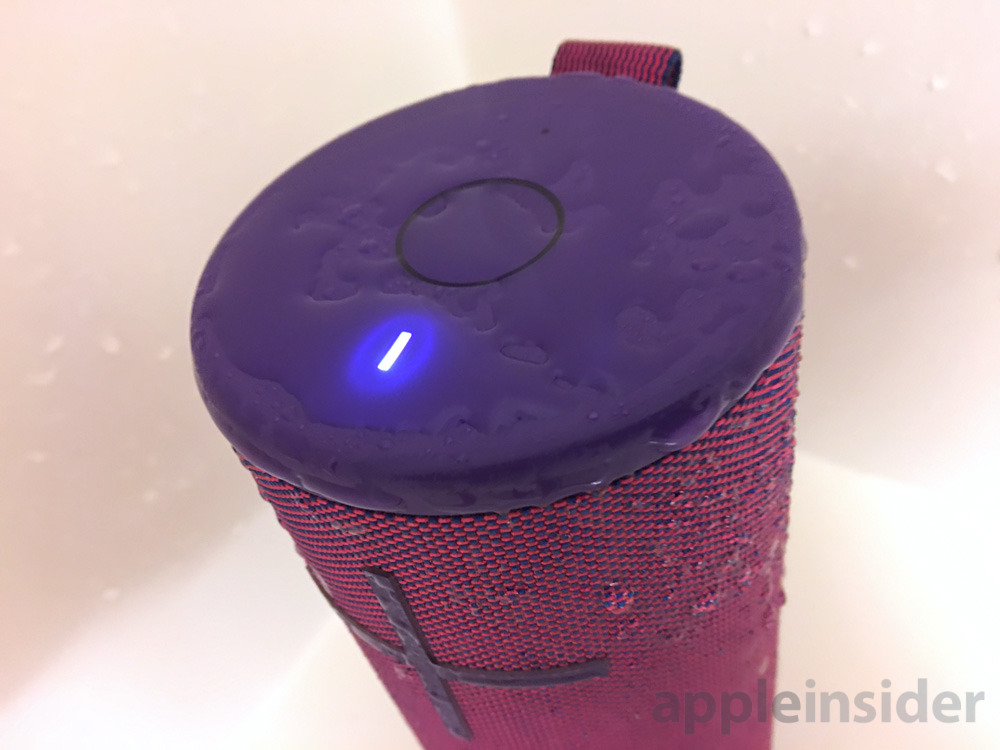 The latest incarnation of Ultimate Ears' core Boom speaker is a solid option for iPhone, Mac, or iPad owners who want to wirelessly stream their music with a few small perks over some of its rivals.
Here at AppleInsider, we typically don't review that many Bluetooth speakers. In 2018 there are so many choices from popular and obscure brands alike that we'd be never be able to review anything else. UE's speakers are a rare exception, in part because the company — owned by Logitech — puts genuine effort into them, and delivers a quality product. They show some style too, whether or not it's to everyone's tastes.
Wisely enough, it seems like the Boom 3 sticks to a winning formula, even if it could have been more.
For starters, there isn't much difference versus the Boom 2 design-wise. There are some square edges that weren't there before, and the giant volume buttons are now embedded into the speaker mesh, protruding slightly. For some people this might make them a little harder to hit, but I didn't have any problems in practice.
By removing that vertical rubber accent from the front, it allows the Boom 3 to have much more even 360-degree audio.
UE has also added a connector for its Power Up charging dock on the bottom, and relocated the micro USB charging port to the side. Most people won't care about the Power Up, but the better USB positioning means you can finally listen while charging without tipping a Boom upside-down or on its side.
You should be able to pair to any Apple device via their settings menus, and if you like, you can then happily use the Boom 3 as you would any "dumb" Bluetooth speaker. It won't wow anyone with its fidelity or bass, but it can get remarkably loud — I'd recommend keeping your finger over the volume-down button when you first power it up, because its default volume could actually cause hearing damage at close range. One complaint of mine is that the power-on and power-off effects are perpetually stuck at high volume, which could wake someone up if you're listening in the bedroom or shower.
The speaker is IP67 waterproof, incidentally, meaning it can be submerged to a depth of 1 meter (a little over 3 feet) for up to 30 minutes. It's meant to float though, so it should be a good poolside companion, especially since it has 15 hours of battery life.
To test water resistance, I used the Boom 3 primarily in the shower. Sure enough there were no problems whatsoever, even though the speaker was often being pelted by hard spray. I haven't been able to test long-term durability, bear in mind.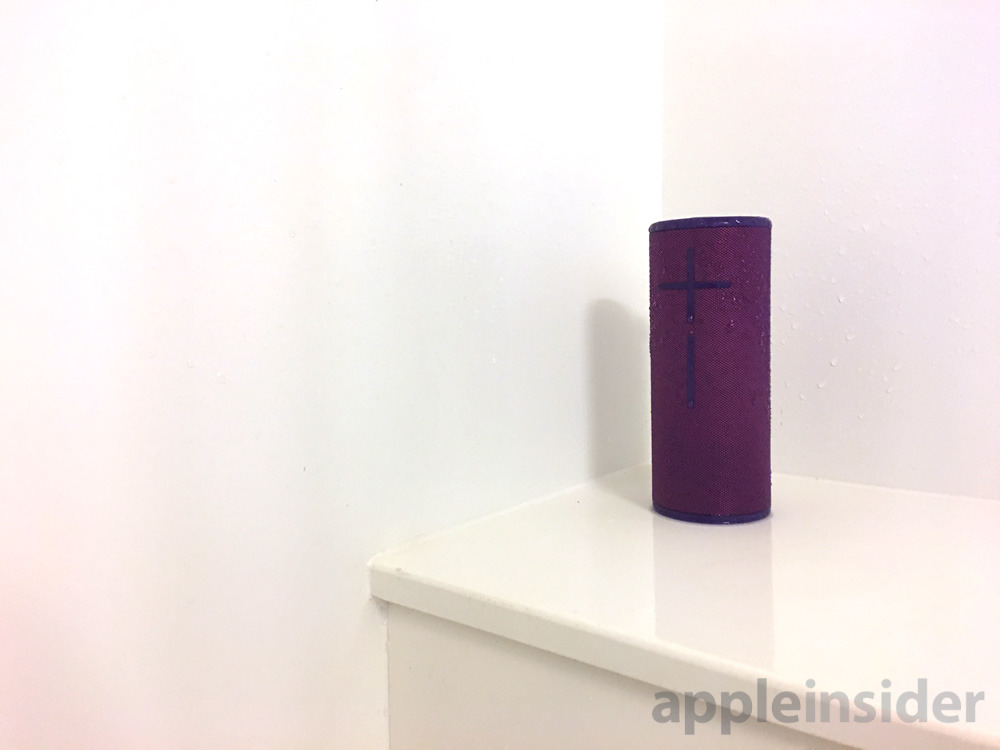 Where the speaker becomes a little more interesting is with its companion iPhone and iPad app. You can do things like customize EQ settings, turn a speaker on or off remotely, launch a preset playlist, or link up to 150 Boom speakers. The latter two options are mostly useless, unless you're okay with listening to a handful of Apple Music or Deezer playlists — no Spotify or podcasts here. You can however assign your playlists to the speaker's "magic" button, which may be handy if you don't want to bother picking up your iPhone.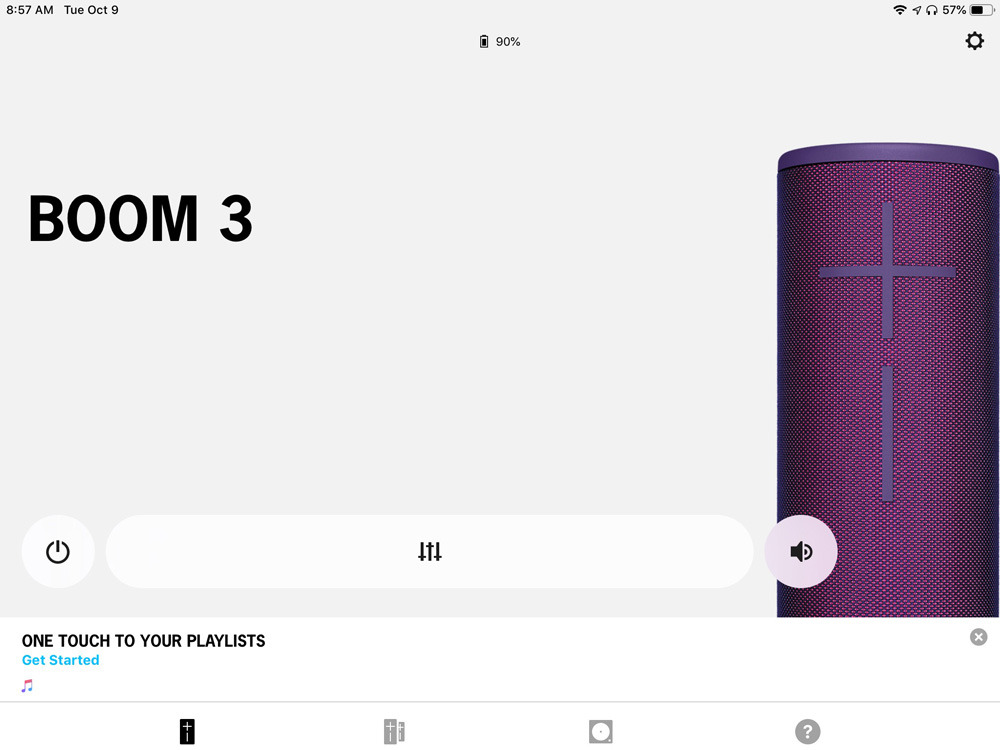 I would suggesting tweaking the EQ to add more bass. UE brags about its performance in that area, but I actually found the default bass a little underwhelming, especially against competition like JBL's Link speakers.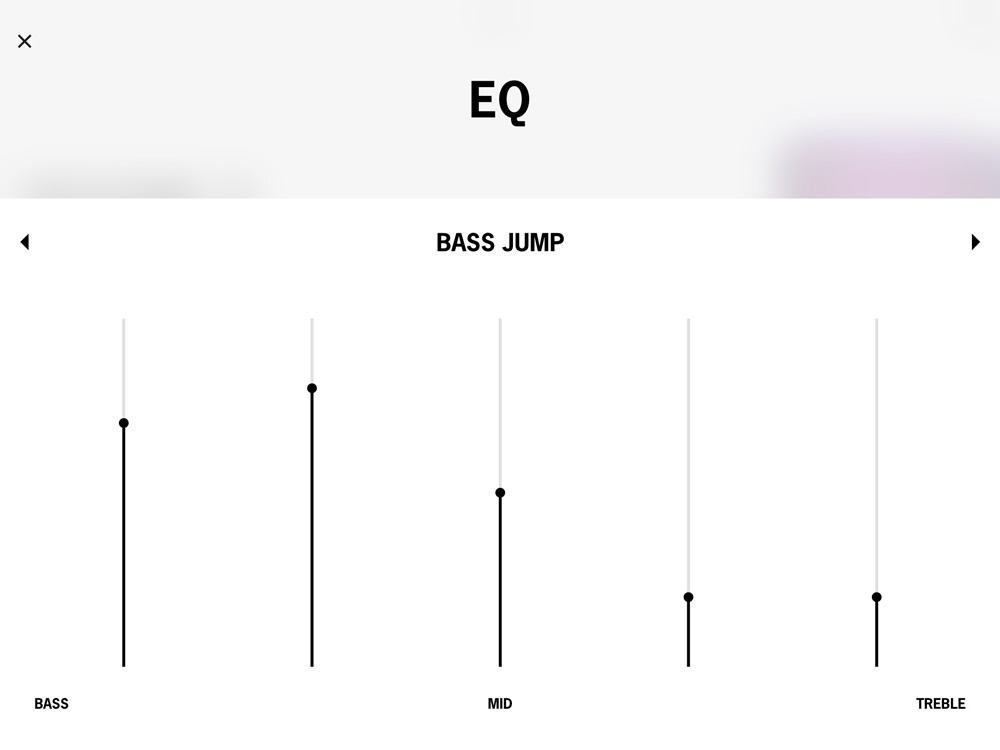 My favorite app feature was actually remote power control, of all things. If you like to listen to music, radio, or podcasts non-stop while you're showering and changing, as I do, it means you can leave the Boom 3 in the shower so you can hear it over the water, yet never have to risk getting your socks wet to turn it off.
If you're looking for a larger and louder speaker, though, there's always the MegaBoom 3.
Conclusions
I wonder if there's a future for speakers like the Boom 3. The industry trend is towards smartspeakers, and even UE is veering in that direction with its Alexa-enabled Blast line. If your budget allows, we'd probably recommend getting a Blast instead, especially if you're a Spotify or Pandora subscriber.
All told though, the Boom 3 is a good product that upholds UE's standards. It's just best as a shower, pool, or camping speaker, when portability and waterproofing matter more than mind-blowing sound or smart functions.
Score: 4 out of 5
Where to buy
Ultimate Ears' Boom 3 Bluetooth speaker comes in your choice of four colors - Lagoon Blue, Night Black, Sunset Red and Ultraviolet Purple - with each retailing for $149.99. With the exception of Ultraviolet Purple, which will be released on Dec. 31, Amazon has the various color options in stock with prices starting at $140.47.