Review: JBL's Link 20 Bluetooth speaker with Google Assistant nails it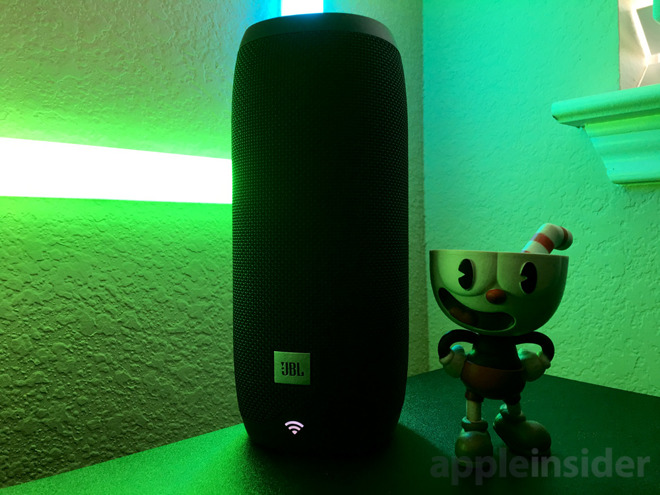 AppleInsider may earn an affiliate commission on purchases made through links on our site.
The JBL Link 20 is expensive as Bluetooth speakers go, but an absolute steal in the world of smartspeakers, especially ones with Google Assistant.
The Link 20 is part of the first wave of Assistant-compatible speakers by JBL, a pretty well-established brand in the audio realm. Accordingly, the Link 20 mostly resembles a traditional Bluetooth speaker — it's tall and cylindrical, available only in black or white, and has physical control buttons up top, rather than anything hidden or touch-sensitive. It's also IPX7 waterproof, and its rechargeable battery provides up to 10 hours of playback if you're not hooked up to micro USB.
Some differences quickly pop up though. For one, there's a Wi-Fi indicator on the bottom, since you'll need to have an internet connection to get Assistant working. Separate indicator lights meanwhile tell you when Assistant is listening and responding. These are similar to those on the Google Home but not immediately recognizable, since they lack the Home's colorful scheme.
You can trigger Assistant commands by saying "Hey Google" or "Okay Google," or alternately by tapping a dedicated button. A mic mute button is on the back if you want to ensure privacy, or just prevent accidental voice triggers.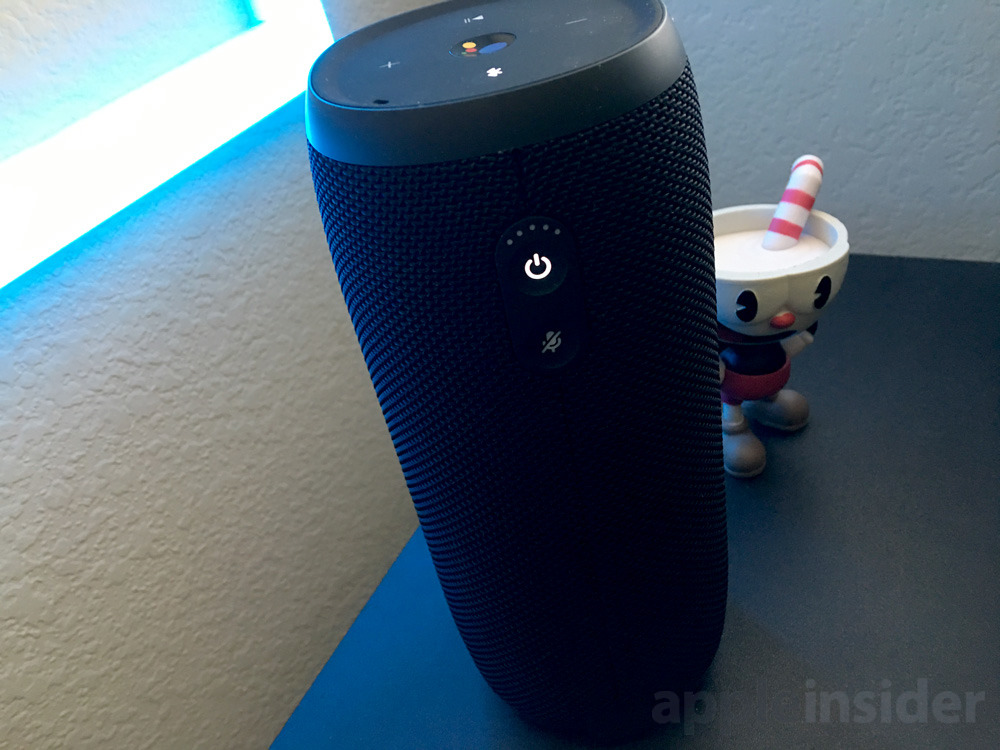 Supported voice commands are similar to those on the Lenovo Smart Display or any other Assistant-ready device, though of course missing anything that would require a screen. You can stream music services like Spotify, Pandora, and Google Play Music, control smarthome devices, or just ask general knowledge questions like "Who is Albert Camus?" or "How far is it to Albuquerque?" No Apple Music, but that's sadly par for the course with both Assistant and Amazon Alexa.
One of the most convenient things about the Link 20 is the ability to switch between Assistant and Bluetooth audio on the fly. We were able to ask it to "play the news" one moment then have it play podcasts from Overcast on our iPad the next. A catch, it should be said, is that you can't have two sources going simultaneously — if you start audio on a connected Bluetooth device, it'll interrupt anything Assistant was doing.
It's best to temporarily disable Bluetooth if you expect to be making heavy use of Assistant, since even something as small as an iOS notification can potentially kill Assistant-based playback. Alternately you can use Google Cast technology to push audio from iOS and desktop apps, but of course this connection isn't permanent.
When things are humming along the speaker sounds great, even if it won't floor you. It's powerful enough for most media, sporting two 10-watt channels and response ranging between 65 hertz and 20 kilohertz. For contrast though, something like Audio-Technica's high-fidelity ANC700BT headphones span 5 hertz to 40 kilohertz, capturing more nuance.
The Link nevertheless delivers satisfying bass, and is quite clear regardless of what you're listening to. An Apple HomePod or Sonos One will sound better — but probably only marginally until you crank up the volume.
Conclusions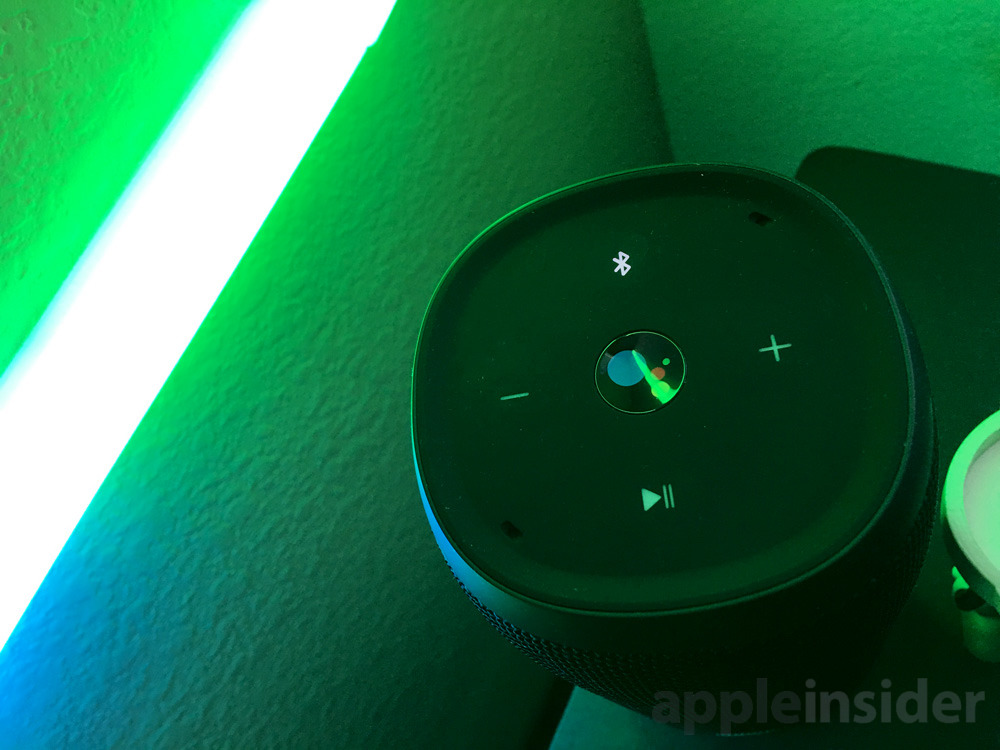 I never thought I'd be saying this, but I think I'd rather have the Link 20 than the One or a HomePod. It's a question of convenience, since sharp sound and automatic room-tuning functions are all well and good, but hardly matter if you can't play what you want when you want. Apple and Sonos' speakers are Wi-Fi-only, and not meant to be portable either, whereas you can listen to the Link at work, by the pool, or in the shower.
For some people that won't matter, and certainly you should look elsewhere if your plan is to hook into a home theater setup. But it's also worth mentioning that Google Assistant is simply the best-performing voice assistant, able to tap into a broader knowledge base than either Siri or Alexa, and respond better to human interaction. You can for instance control two smarthome accessories in the same sentence, which is curiously missing from other AIs.
If you're already entrenched with Alexa devices or HomePods, it's probably best to stay in those ecosystems for simplicity's sake. If you're considering switching or not particularly loyal though, consider the Link 20.
Score: 4.5 out of 5
Where to buy