Apple's iPad, iPhone, and Apple TV are changing the customer experience for the better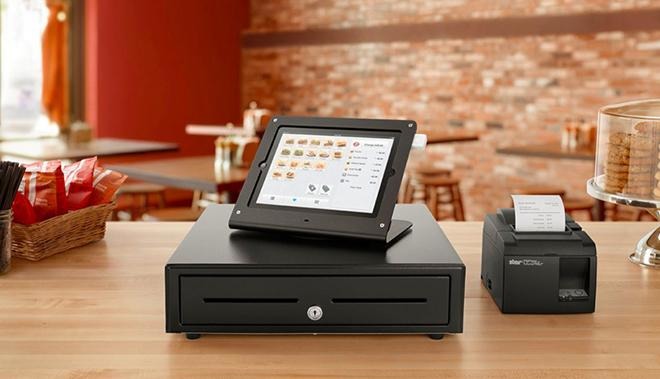 Apple's wide array of devices including iPhones, iPads, and Apple TVs have become ubiquitous in our homes, but most customer-facing installations still rely on inadequate technology. AppleInsider talks to industry mavens to discuss the present and future of Apple's devices in customer service.
Think of the outdated interfaces found on hotel TVs, the aging handheld retail POS devices, or the uncomfortable experience of staying in a hospital room. These are three very real use cases where Apple devices have emerged as a game-changing solution to improve the customer experience.
Speaking during the annual Jamf Nation User Conference, several representatives from the industry have spoken to AppleInsider about how Apple devices are making an impact, why they chose them, and where they hope the customer experience goes in the future.
An elevated hotel experience
Red Lion Hotels, a quickly expanding chain that many may be unfamiliar with, is using an iOS app and Apple TVs to differentiate themselves with a more refined customer experience.
Apple TVs have started to be deployed to rooms in their Hotel RL brand properties. Instead of an antiquated TV guide, with obnoxious hotel landing pages that start when the TV is powered on, guests are treated to an experience very much like their own living room.
Using the Monscierge app and Jamf Pro as the device manager, the Apple TVs get pre-loaded with Hulu, Netflix, HBO, and Prime Video as well as several hotel-specific apps. Guests can now sign in directly with their own accounts and pick up watching their favorite shows right where they left off at home with no need to pay $40 for an on-demand movie. Apple's iOS 12 makes it easier for guests to enter their own credentials from saved iCloud passwords so they don't have to remember them.
All of the unique hotel apps offer additional functionality as well. Those apps include one for local recommendations, one for hotel features and accommodations, and one for hotel staff requests. They are immersive experiences full of rich imagery that is far more pleasant to interact with rather than the usual paper ones that litter hotel room desks and nightstands.
Requests such as toothbrushes, toothpaste, car service, etc can all be ordered directly from the TV. Local recommendations that are frequently updated and curated give guests a better idea of what to do. Hotel features show all the amenities the property has to offer.
Red Lion has partnered with Direct TV to bring the actual live TV experience into the Apple TV, rather than requiring the user to swap inputs.
From a device management perspective, once a guest checks out of the hotel, the Apple TV is automatically wiped. This removes all traces of the user's personal info so they don't even have to worry about signing out.
Hospitals need an upgrade
If you're ever in the unfortunate position to have an extended hospital stay, the in-room hospitality makes a bad situation worse. The TV is difficult to control or stuck on a terrible channel, you can't easily adjust the lights, the blinds, the temperature, or anything else without getting help.
University of California San Diego Health Systems has made a huge change in the way they approach these in-room conveniences.
UCSD Health System's Marc Sylwestrzak, when speaking with AppleInsider, said that they had started to take cues from the hotel industry in how they treat their guests.
Guests each have an iPad in the room that is capable of controlling the lighting, climate, and television. That tablet is also loaded with the Epic Systems MyChart app that includes their records.
UCSD found that because it was loaded on the tablet, patients were twice as likely to access their medical records while bedside. This leads to better patient education, as as well as knowledge of what the next steps in recovery are.
After the tablets and Apple TV were initially rolled out, the most frequent complaint was the lack of Netflix availability. Responding to those complaints, UCSD has preloaded Netflix, neatly dealing with patient entertainment and distraction.
Again, especially with medical records involved, privacy is of the utmost concern. That's why every time a patient is discharged or transferred, the tablets are completely erased automatically. That amounts to 50 wipes per day in their initial rollout. Since this program was deployed, over 32 thousand automatic wipes have been carried out.
Sylwestrzak said that the initial deployment has been so successful, they've amped up the program, and have just deployed an additional 500 devices to three separate facilities.
Retail is leading the way
Retail is the arena that has already been embracing Apple devices with many adopting iPhones and iPods as replacements for handheld point-of-sale (POS) systems — just like in Apple Stores.
Rituals, a luxury retail chain expanding across Europe and soon the US, has been exclusively using Apple products both at the point of sale, and behind the scenes. They are able to ship brand new, shrink-wrapped iPads, iPhones, and iPods to stores and have them automatically set up by employees thanks to using Jamf as the device management system.
In front of house, it allows them to ring out any purchase by any employee on the floor, rather than requiring them to wait in a long line.
They've also used the iPod or iPhone combined with a Bluetooth skin analyzer to perform on the spot analysis of customers complexions so they can better recommend the best product for their skin type. Because iPhones and iPods are so versatile, they can be repurposed on the spot to be used as a POS when the busy season approaches.
When we asked Rituals' Joost van der Zwaan why they chose iOS devices over Android handsets, he said the choice was easy. There were way too many inconsistencies between Android devices to plan for, they performed worse, had a short life cycle, weren't as easy to deploy, and their employees weren't as familiar with them.
An evolving trend
Many of these trends aren't necessarily new. We've seen iOS devices used as POS systems, we've seen Apple TVs used in unique environments, but the trend overall seems to be gaining steam past small-scale deployments. Technology has been a difficult hurdle for brands to embrace, but as they do, when properly executed, the roll-outs separates one brand from the rest.
Technology implemented where we stay, shop, and even receive care has a profound impact on the experience customers have — good or bad. When the implementation is bad, then it is a distraction. But, when used to knock out friction-points for customers, that boosts customer satisfaction, and can be a large driver of repeat business.