Apple intros new USB-C accessories to support 2018 iPad Pros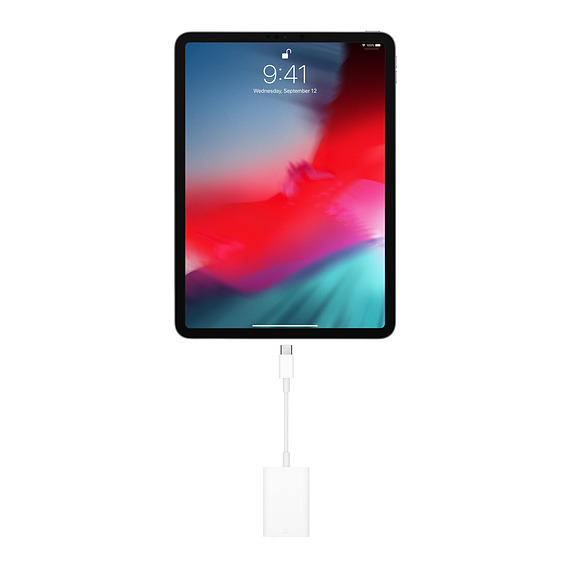 Reflecting the switch to USB-C on its new iPad Pros, Apple has released a pair of USB-C adapters to ensure people can keep using key features.
The USB-C to 3.5mm adapter will let people connect headphones, speakers or other accessories that depend on a 3.5mm plug. The product reflects the removal of a headphone jack on 2018 Pros.
Also available is a USB-C to SD card reader, which Apple says can operate at UHS-II speeds when a compatible card is inserted. It also supports any standard-sized SD card.
Notably, while the SD adapter will work with Macs as well as 2018 Pros, the 3.5mm adapter only explicitly supports iPads.
Both products can be shipped as soon as Nov. 1, and should be in stores Nov. 2. The 3.5mm adapter is $9 and the SD accessory is $39.