New Apple Pencil for iPad Pro arrives with touch controls & wireless charging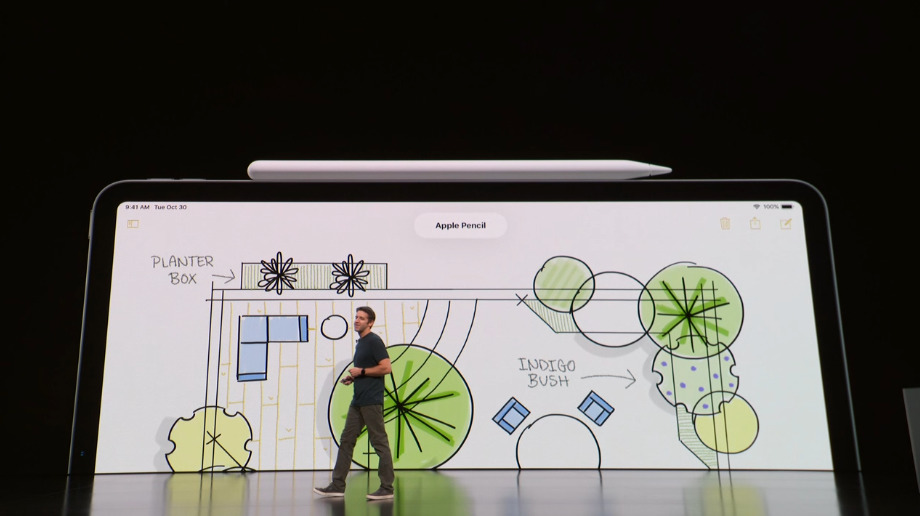 The Apple Pencil refresh shown at today's "There's more in the making" event adds the ability to alter brush stroke width and perform other remote functions by tapping on the device itself, along with automatic pairing and wireless charging.
Formally called the Apple Pencil (2nd generation), the new hardware design drops the previous model's cap at the top. Internally, it adds sensors that can detect when you tap on the body of the Pencil.
That body is no longer perfectly cylindrical: it now features a flat area on one side for tapping on. Depending on the app being used, tapping on the Pencil will change input modes from, for instance, writing to erasing.

Apple has also improved how quickly the Pencil pairs with devices. And the same flat area lets the Pencil snap onto the side of an iPad Pro magnetically and then charge wirelessly.
The new Apple Pencil is available to order online from today and will be in Apple Stores from Wednesday, Nov. 7. It works with the iPad Pro 12.9 inch (3rd generation) and the 11-inch iPad Pro. It costs $129 and is available with free engraving.
The previous Apple Pencil remains on sale for $99 and is compatible with the first and second generation iPad Pro 12.9 inch, the iPad Pro 10.5 inch, iPad Pro 9.7 inch and sixth generation iPad.