Apple's iPad is the most popular portable computer, outselling HP, Lenovo, Dell, others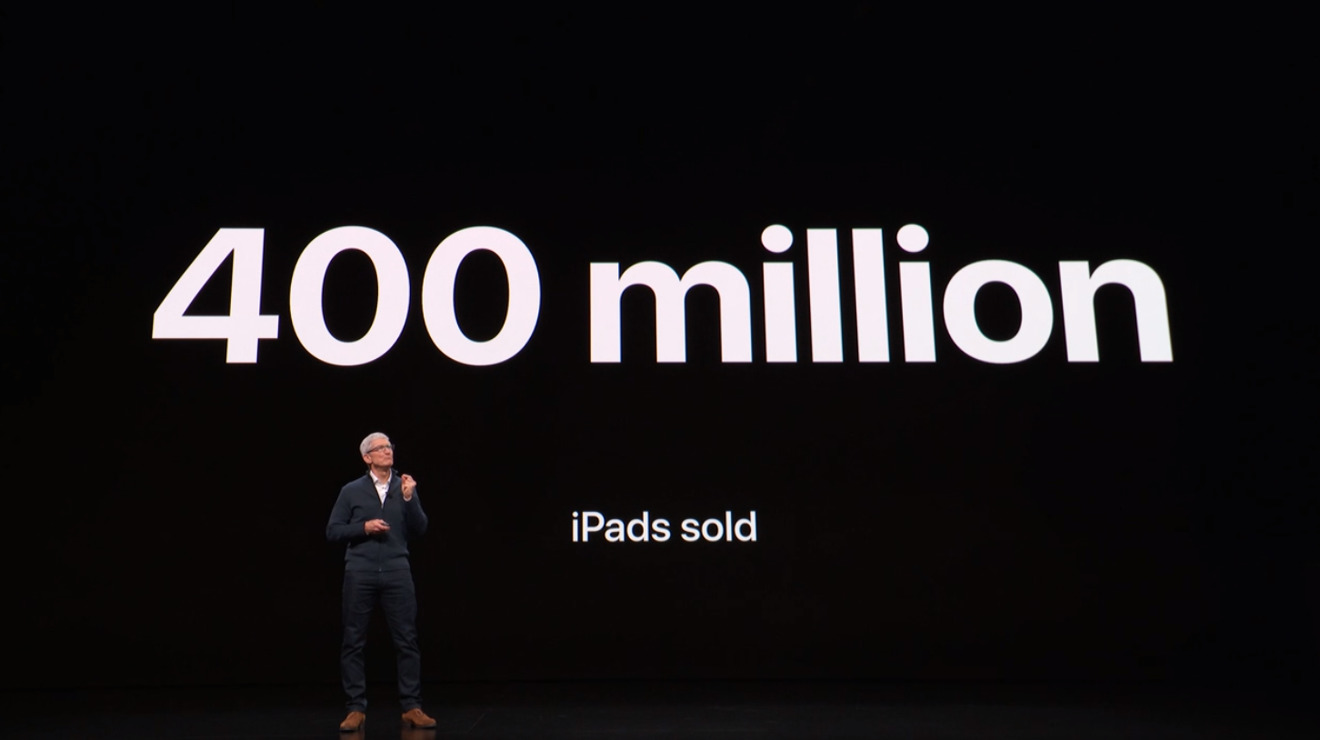 During Apple's fall event, Apple touted over 400 million iPads sold. More impressively, with that number of sales in a year, Apple is calling iPad the world's most popular mobile computer.
Annual sales of the iPad were 44.2 million, which were compared against notebook sales from HP, Lenovo, Asus, Acer, Dell, and others, the highest of which was HP which moved 36.9 million. That means Apple's tablets outsold every other manufacturer's notebook sales, making the iPad the most popular computer on the market.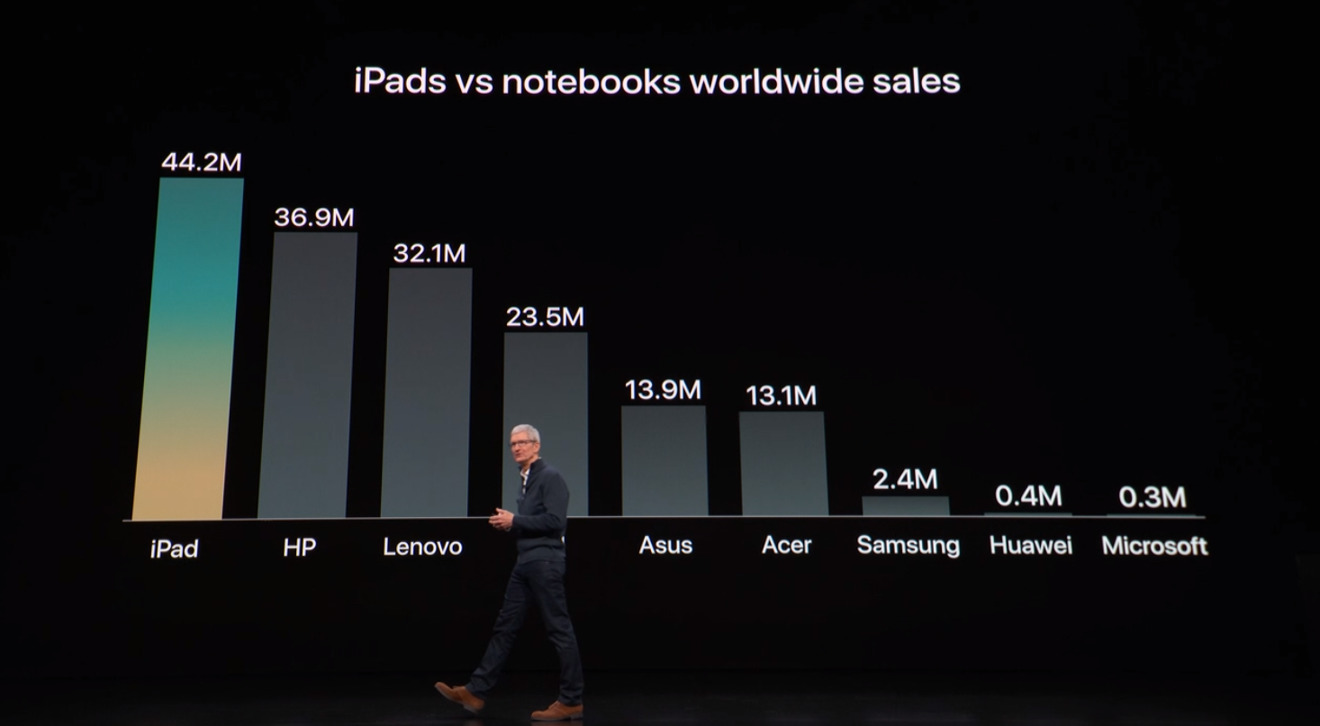 The news preceded Apple's announcement of the latest iPad Pros that finally ditched the Home button and Touch ID for Face ID amongst other improvements.