Apple's Smart Keyboard Folio offers full-size keyboard for 2018 iPad Pro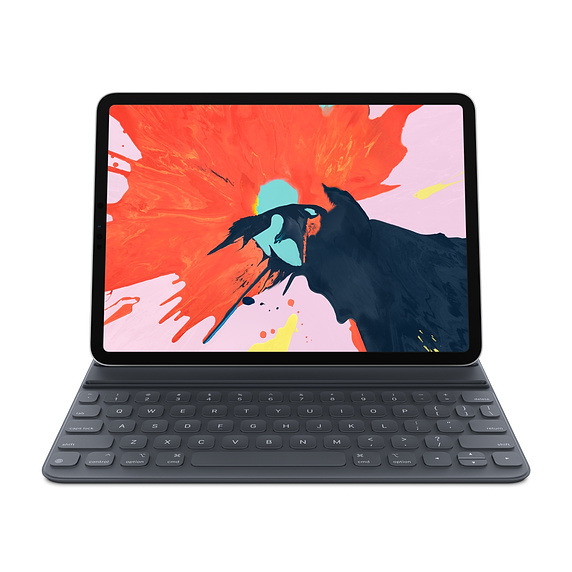 AppleInsider may earn an affiliate commission on purchases made through links on our site.
In conjunction with new 11-inch and 12.9-inch iPad Pros, Apple has also released the Smart Keyboard Folio, which doubles as a case and a full-size keyboard.
The keyboard protects both the front and the back of a Pro and, when opened, can sit the tablet at multiple angles for desk or laptop use. Apple describes it as having a "streamlined," minimalist design intended to be thin and light.
The Folio's most important feature may actually be its Smart Connector, as when attached to a Pro it never needs to be paired or charged.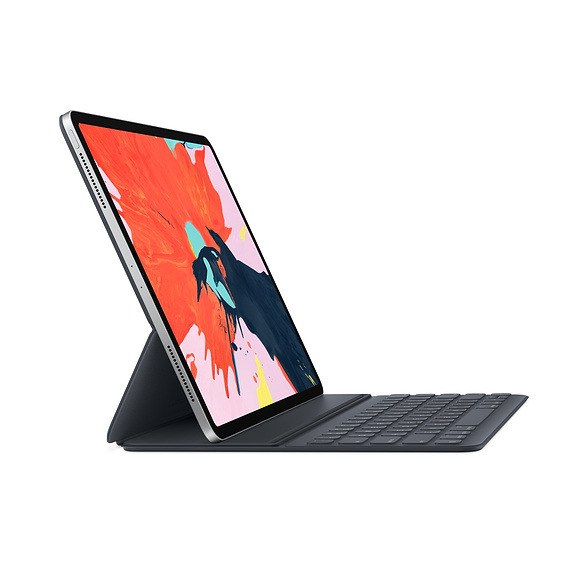 The product will ship Nov. 7 to over 40 regions, including the U.S., Australia, Austria, Belgium, Bulgaria, Canada, China, Croatia, the Czech Republic, Denmark, Estonia, Finland, France, Germany, Hong Kong, Hungary, Iceland, Ireland, the Isle of Man, Italy, Japan, Jersey, Latvia, Lithuania, Luxembourg, Macau, Monaco, the Netherlands, New Zealand, Norway, Poland, Portugal, Puerto Rico, Romania, Singapore, Slovakia, Slovenia, Spain, Sweden, Switzerland, the U.A.E. and U.K.