New MacBook Air and Mac mini are first with enclosures produced from 100-percent recycled aluminum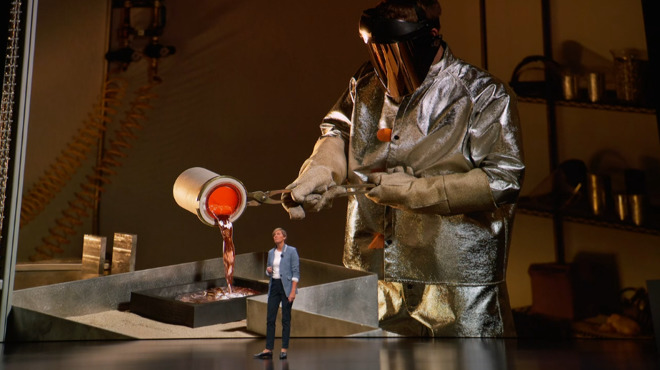 AppleInsider may earn an affiliate commission on purchases made through links on our site.
Apple is continuing to push forward in its attempts to improve the environment by making the 2018 MacBook Air and the 2018 Mac mini the first Macs to have a casing produced completely from recycled aluminum.
Announced during its Tuesday special event, the unveiling of the new MacBook Air featured the change in material as one of a number of other improvements to the notebook's design that makes it the most environmentally friendly Mac ever. Not long after, the announcement of a new Mac mini revealed it, too, would use recycled aluminum in its construction.
Earlier MacBooks relied on new ore for the production of the unibody casing. Apple's metallurgy team created a new alloy that allowed for the use of recycled aluminum, and without requiring the introduction of new ore. The new process uses fine shavings of recaptured aluminum, partly acquired as excess material from the production of other parts and devices like iPad Pro, with the shavings refined to the atomic level for the new enclosures.
The process is also more environmentally sound and reduces the carbon footprint for the alloy's creation by 50 percent compared to the previous process.
The unibody alloy is not the only environmentally friendly change made to the MacBook Air. The new model also uses 100 percent recycled tin in the logic board, and 35 percent post consumer recycled plastic in other components, including the speakers.