Shortcuts 2.1 update adds new weather, alarm & photo automations for iPhones & iPads
By Roger Fingas
Tuesday, October 30, 2018, 10:57 am PT (01:57 pm ET)
Accompanying Tuesday's iOS 12.1 update is a new version of Shortcuts, Apple's custom automation tool, with a host of new possible actions.




Automations can now fetch weather data thanks to "Get Current Weather" and "Get Weather Forecast" actions. "Measurement" and "Convert Measurement" actions, meanwhile, are said to enable conversions for "a variety" of units.

Some other new options include "Create Alarm," "Toggle Alarm," and "Start Timer," plus the ability to process recent images from the Photos app via "Get Last Import."

HomePod owners will find that if they run a shortcut via Siri, media will automatically play back on that device by way of AirPlay.



Shortcuts 2.1 is a free download for iPhones and iPads running iOS 12 or later.
Unbeatable Deals from AppleInsider & Apple's Top Authorized Resellers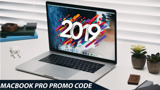 SAVE $550.00 - $150-$550 off Apple's new 2019 15" MacBook Pro
Active Forum Topics
Lowest Prices Anywhere!