Apple, Samsung beaten to foldable phone by clunky Royole FlexPai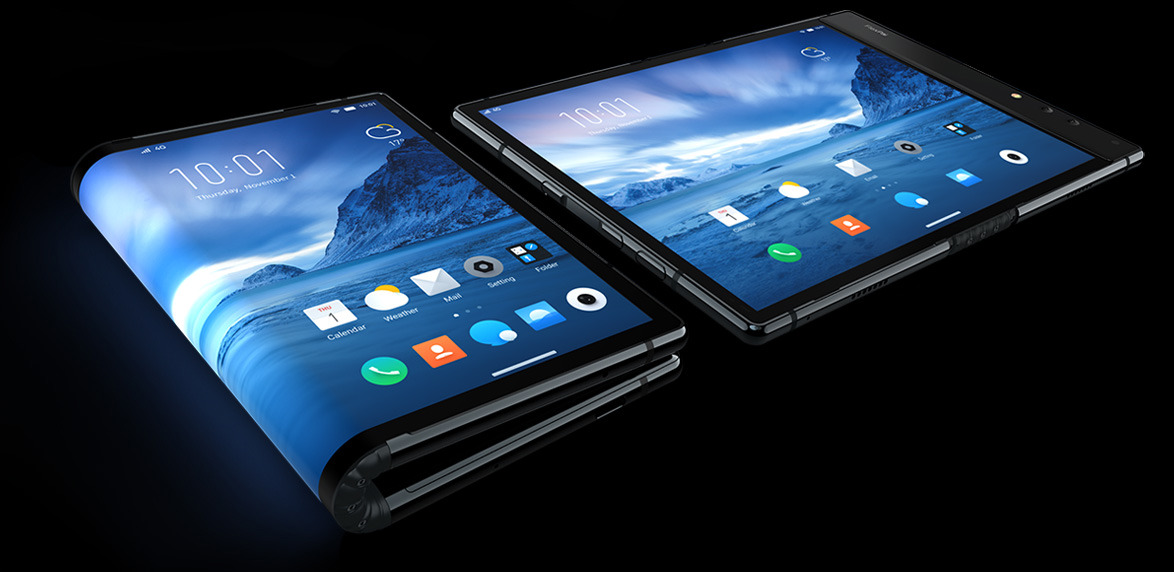 A small company has managed to beat major display and mobile device producers like Apple, Samsung, and LG to bringing a smartphone with a foldable screen to market, with Royole's FlexPai being made available to preorder in China on Thursday.
Revealed on Wednesday in Beijing, the FlexPai is a tablet with a 7.8-inch display. The main feature is that the screen can be folded in half, but unlike some Android devices that used two screens for the effect, the display is a single panel that bends enough for the phone to halve in footprint.
While conventional thinking would have the folding screen on the inside of the phone, similar in concept to a flip phone, the California-based Royole opted to put the screen on the outside of the fold, solving the problem of causing too much stress or creating a crease on the screen.
When flat, it offers a full screen to use, at a resolution of 1920 by 1440 and a pixel density of 308ppi. When folded, the screen divides up into three sections, with the 390 by 1440-resolution spine area able to display messages and notifications, while the front and rear are used more conventionally.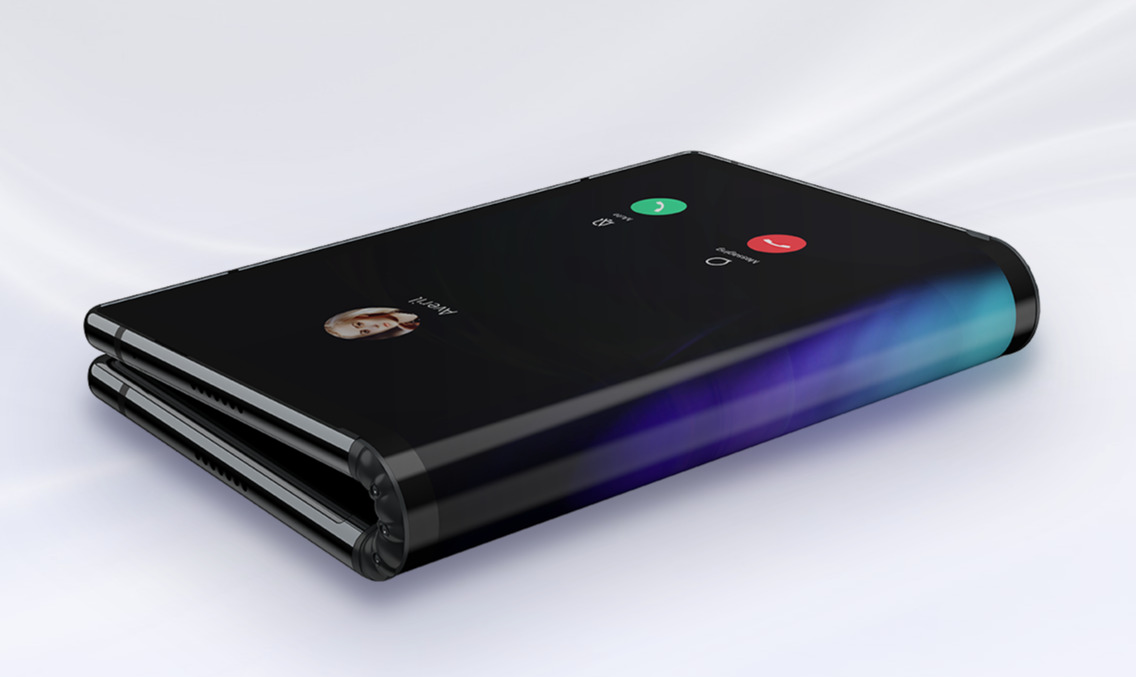 The folding system allows for the novelty of having a large screen available to view when taking photographs using the 20-megapixel telephoto and 16-megapixel wide-angle camera. Since the cameras are on one side, users can fold the phone and see the preview on both the front and back sides, which also allows the subject to know what the image will look like.
Running on the Android 9.0 fork Water OS 1.0, the Flexpai is powered by an octa-core Snapdragon processor clocked at 2.8GHz, with Adreno 640 graphics and 8 gigabytes of RAM. While it includes 256 gigabytes of storage, it also offers memory card expansion by up to an extra 256 gigabytes, and is powered by a 3,800mAh battery.
Royole initially offered the FlexPai in China on Thursday, priced at between 8,999 to 12,999 yuan ($1,295 to $1,870) depending on the package, with the first phones expected to ship to customers in December.
Royole's sale effectively makes it the first to sell a folding smartphone to consumers, beating out the likes of Samsung and Apple. Samsung was reportedly preparing to unveil its own foldable smartphone, allegedly codenamed "Project Valley," at the company's developer conference later in November.
Apple has also been linked to the development of a foldable smartphone, including rumors it is working with LG on the concept. Analysts have suggested the first iPhone with a foldable display could launch as soon as 2020.