Apple Watch picks up two new colorful Hermes band styles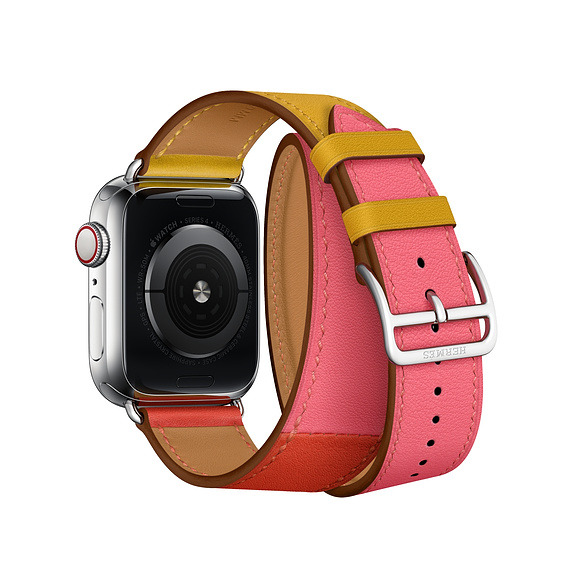 Apple on Monday released two new Hermes bands for the Apple Watch, looking to appeal to the fashion side of the wearable's fanbase.
The Double Tour costs $489, and fits all 38- and 40-millimeter Watches. The Single Tour is $339 and meant for 42- and 44-millimeter models.
The bands are currently only available from Apple's website, but should appear in retail stores in the near future.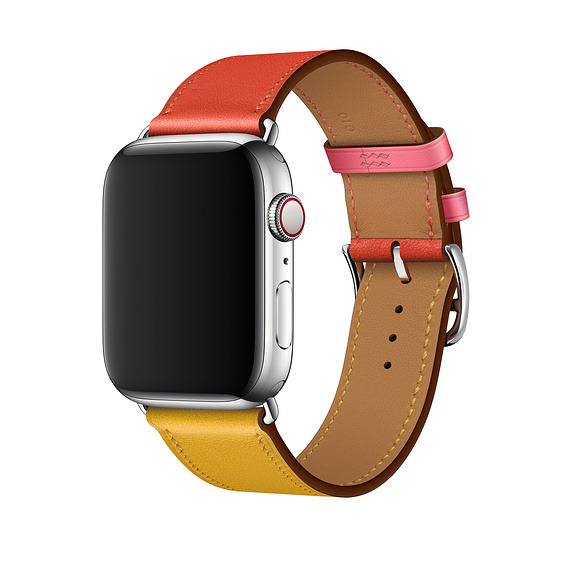 The Hermes line is Apple's one remaining Watch tier aimed at rich buyers. When the Apple Watch first launched in 2015, the company sold gold Edition versions costing between $10,000 and $17,000. Edition models switched to ceramic for the Series 2 and Series 3, and simply disappeared with this fall's Series 4.