Health-tracking AirPods are on the way, suggests Bluetooth group's records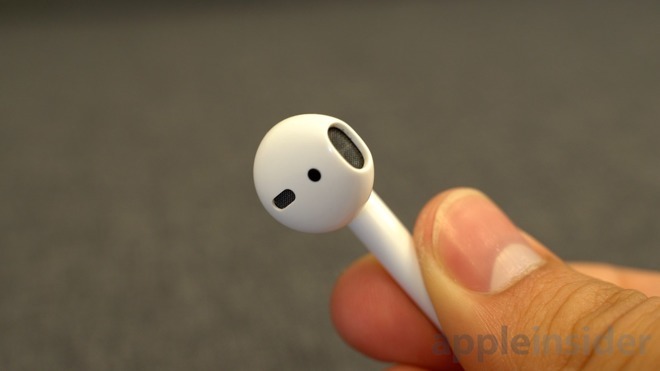 Apple's long-rumored second-generation of AirPods may have surfaced in regulatory filings, after the discovery of certification with the Bluetooth SIG potentially indicating a launch of new wireless earphones from the iPhone producer is inching closer, while trademark changes point to more health and wellness capabilities.
The certification by the Bluetooth Special Interests Group is a requirement for mobile devices that use Bluetooth for communications to be sold in many markets. The appearance of an Apple-produced device in the regulatory filings is common, but while it indicates a product has undergone testing with the group, it doesn't offer when such a product will be released.
The filing discovered by MySmartPriceincludes the name "AirPods," with the listing first published by the Bluetooth SIG on November 1. The filing advises of a few things, such as there being model numbers A2031 and A2032 for the accessories, though it is unclear if this refers to two specific versions or relate to there being two units for each pair.
The listing also advises it received certification for Bluetooth 5.0.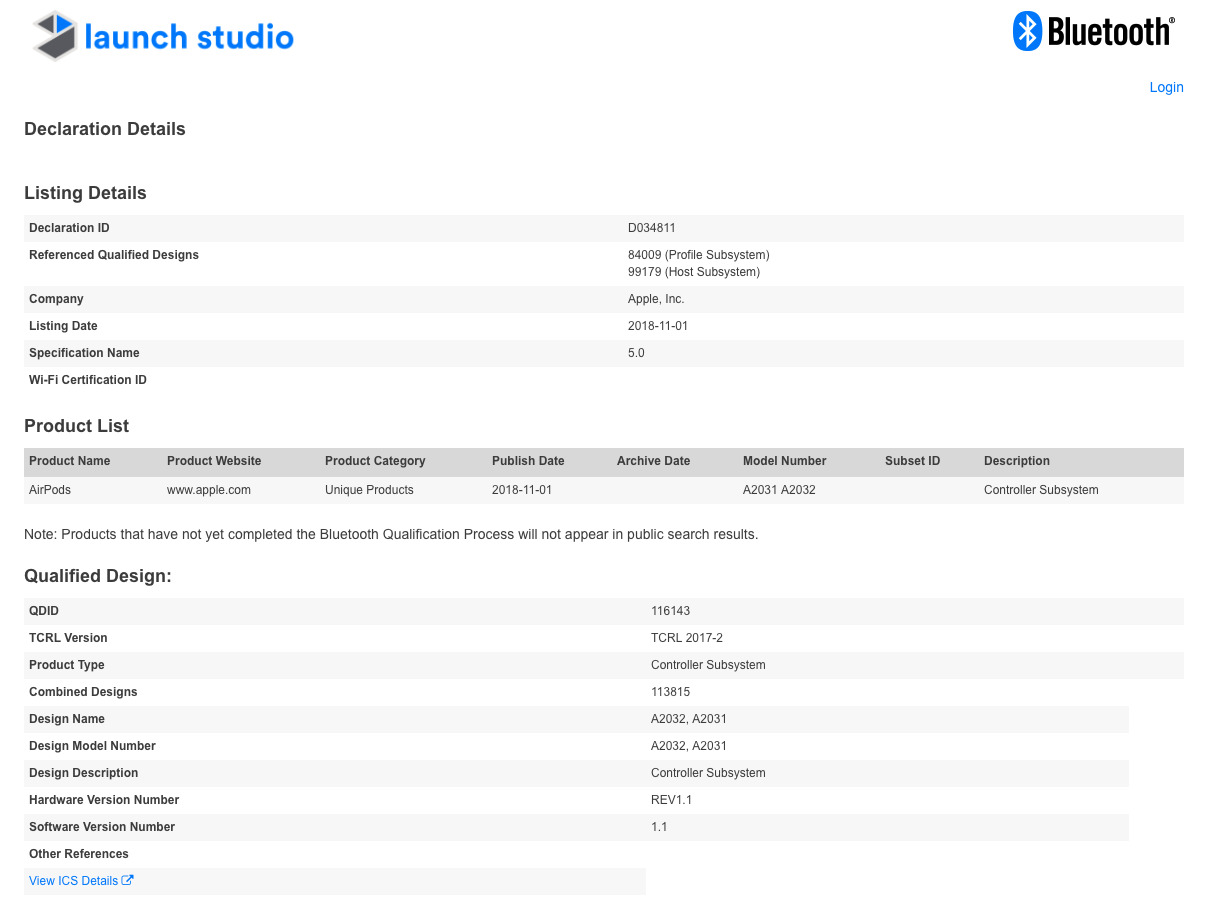 Aside from the Bluetooth SIG filing, there is another regulatory change that occurred this week. New trademark filings in Hong Kong and Europe expand the use of the AirPods name to cover "General wellness instruments," which includes assorted health and fitness sensors, monitors, and biometric data transmissions.
Health tracking capabilities in new AirPods have been rumored for quite some time, and have surfaced in patents and applications. One set of filings discovered in March 2017 suggested the use of "Earbuds with biometric sensing," including a photoplethysmogram (PPG) sensor as used in the Apple Watch, galvanic skin response, EKG, impedance cardiography, VO2 sensor, and thermometer.
Other expected revisions for AirPods 2 include the use of newer W-series wireless chips for better communication, ambient noise handling, "Hey Siri" support baked into the hardware, and an upgraded wireless charging case.