Apple awarded Eleanor Roosevelt Humanitarian Award for work toward device accessibility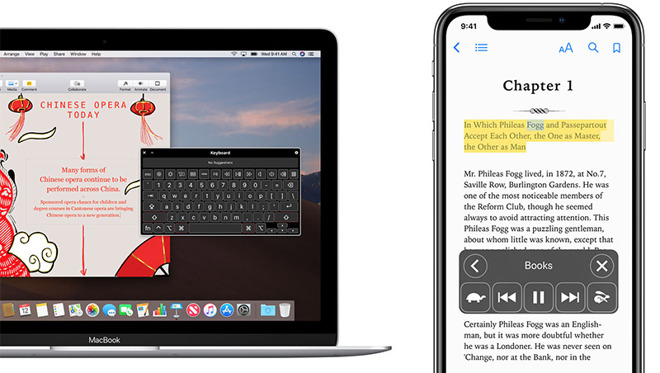 AppleInsider may earn an affiliate commission on purchases made through links on our site.
The Center for Hearing and Communication on Monday will award Apple the Eleanor Roosevelt Humanitarian Award for its efforts toward creating accessible products and technologies for people living with disabilities.
Apple Senior Director of Global Accessibility Policy and Initiatives Sarah Herrlinger will accept the award on behalf of the company at an annual event dubbed "The Feast" tonight, the CHC said in a press release.
Prior to the presentation, Herrlinger took part in a brief Q&A with CHC Executive Director Laurie Hanin to discuss Apple's commitment to accessibility, tenets the company often touts in its own advertising. When asked how inclusion became an important value to Apple, Herrlinger said the philosophy has been central to the company's ethos "from the very beginning."
"Our products should reduce barriers so you can do just that, regardless of ability. This work is never done," she said. "But it's exactly the kind of design and engineering challenge Apple was built for."
At Apple, accessibility is viewed as a human right, not a feature to tick off a compliance checklist, Herrlinger adds.
The company has for years incorporated accessibility assets like VoiceOver screen reader technology and system-level integration with hearing aids in its iOS and Mac devices, and continues to make advancements toward improving the user experience for people living with hearing loss. In 2016, for example, Apple rolled out AirPods-style streaming and Live Listen support for Made For iPhone hearing aids.
For Apple, the ongoing investment into accessibility tech is a show of respect for its customers, Herrlinger said.
The executive went on to highlight in-store accommodations for people with hearing loss, saying Apple outlets are equipped with audio kits for use during instructional workshops, some of which focus on device accessibility. Further, customers who require American Sign Language interpreters can schedule one to attend their store visit.
When Apple unveiled iPad Pro and new Mac hardware at a special event last month, it livestreamed the announcements to select Apple store locations outfitted with video walls. The broadcasts were accompanied by real-time closed captioning.
Herrlinger said Apple is "just getting started" when it comes to accessibility, which is typically cited with a capital "A" in the company's marketing material.
"One of the great things about the Apple ecosystem is how it enables third-party developers to build apps that reach hundreds of millions of people around the world," Herrlinger said. "We see this already in the apps we all rely on daily, both within the deaf and hard of hearing community and beyond. We're seeing a lot of excitement among developers who're increasingly embracing accessibility as part of their app design process."
Freelance reporter Steven Aquino noted the CHC award in a tweet earlier today.
Apple is considered an industry leader in device accessibility and as such has received numerous accolades for its efforts in the space. In 2015, for example, Apple received the American Foundation for the Blind's Helen Keller Achievement Award for creating and implementing VoiceOver, and was last year featured as a corporate honoree at the 57th annual Louis Braille Awards in recognition of contributions to the blind and visually impaired community.
Apple last year launched an Accessibility mini-site highlighting the many features and accommodations built into its various products, from special display modes to Siri support, software tools and hardware integrations.