Disney's Netflix rival to launch in 2019 as Disney+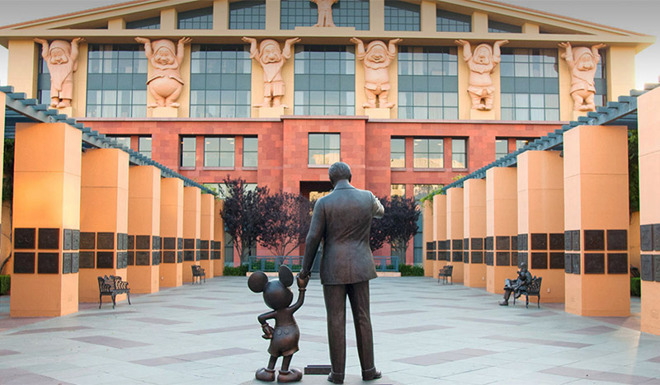 Following a takeover of 21st Century Fox, Disney is moving ahead with plans to launch a streaming service chock-full of blockbuster movies and TV shows pulled from its increasingly deep well of original content.
The new service will be branded Disney+ and is slated to debut in late 2019, Disney CEO Bob Iger announced in an earnings conference call on Thursday. Disney beat Wall Street expectations for its fiscal fourth quarter with $2.3 billion in net income on revenue of $14.3 billion.
As expected, Disney+ will feature movies, shows and other content from a rich catalog that now includes Fox properties. Disney purchased the media giant for $71.3 billion in cash and stock in July.
In addition to an existing slate of shows, Disney plans to dabble in straight-to-streaming original series, a strategy adopted to great effect by Netflix. Upcoming shows include Marvel and Star Wars properties that focus on popular characters like Loki, played on the big screen by Tom Hiddleston. A "Rogue One" prequel centered on character Cassian Andor is also in the works, the report said.
Disney+ will also host original animated content like the next season of "Star Wars: The Clone Wars" and a new series set in Pixar's "Monsters Inc." universe.
Disney announced plans to launch its own streaming product last year. The service is built on technology developed by BAMTech, an arm of Major League Baseball Advanced Media that develops and maintains direct-to-consumer streaming technology.
In revealing its streaming ambitions, Disney said it will pull all existing content currently available on Netflix starting in 2019.
Disney+ will join Disney's ESPN+, a sports-centric streaming service that launched in April.
Apple, too, is working on a slate of original content for a first-party streaming service expected to debut next year. Recent rumors suggest the tech giant's streaming efforts will be free to view through the TV app, while outside channels are to be offered on a subscription basis.