Apple's iPhone beat Huawei, Xiaomi on China's 11/11 record-breaking Singles Day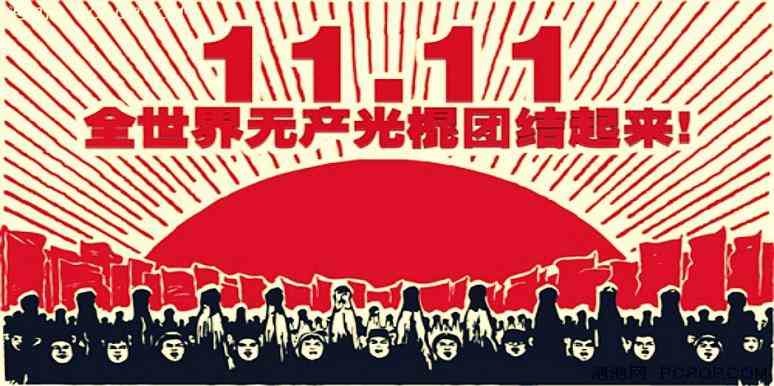 An annual "Singles Day" sales event held by China's search giant Alibaba racked up record-breaking sales, countering the idea that consumer sales in China are weak. But more importantly to Apple observers: iPhone sales lead other smartphone brands, pushing Huawei into second place and Xiaomi into third place.
A report earlier today by CNBC noted that Alibaba's annual event, "known as 'Double 11' because it falls on Nov. 11, raked in record GMV of 213.5 billion yuan ($30.8 billion). In 24 hours, thousands of brands put massive discounts on their products."
The holiday, which began as an "anti-Valentine's Day" for singles to socialize and celebrate with their single friends, takes its name from the 11/11 date, which in Chinese is "Guanggun Jie," or literally "bare sticks," also a slang term for bachelors. Alibaba has commercialized the event as a shopping day similar to Amazon's Prime Day or the West's industry-wide Black Friday.
Despite a media narrative suggesting that Apple's sales are particularly troubled in China due to large volumes of lower-end models sold outside of Apple's core markets among mostly affluent urban Chinese by domestic brands lead by Huawei and Xiaomi, the fact remains that Apple is moving the most premium products by a huge margin, and is vastly more profitable than any other brand in China (or elsewhere).
Apple itself reported a 16 percent increase in revenues from Greater China during the quarter that ended in September, despite intense competition from domestic brands selling phones with average selling prices around $200. Huawei and other Chinese brands have attempted to sell more expensive models to appeal to Apple's audience, but simply raising prices has not allowed them to copy Apple's success.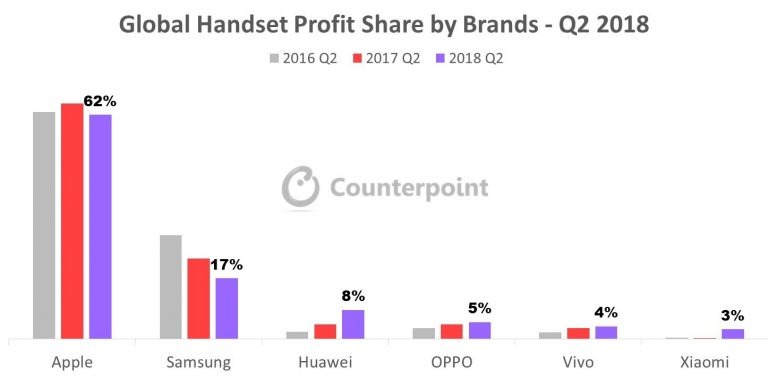 South Korea's Samsung, which has long offered even more expensive smartphone models than Apple, has also not been able to match the volumes of high-end sales that Apple regularly achieves each year. And in China, where Samsung's phones have little differentiation from Chinese Androids, the company's high-priced models are not performing well at all. Alibaba reported that Samsung's Singles Day sales only reached eighth place.
Neil Shah, a research director for Counterpoint Research, noted to CNBC that iPhone's leading Singles Day sales were "a positive sign for Apple because normally Xiaomi or Huawei has been the top brand." He also stated his opinion that "this shows the Chinese smartphone users are maturing fast and they are looking to buy more high-end devices, which is a good sign not only for Apple but other brands."
However, that hasn't been the case for Samsung in China over the last decade, and Chinese brands are still in the early stages of making any progress in selling more expensive models next to their high volume, very cheap offerings. Apple is the only company selling only premium new models, with refurbished and second-hand models making up a more affordable alternative for buyers on a budget.