Review: Fiets & Fiets modular backpack is perfect for traveling with your Apple gear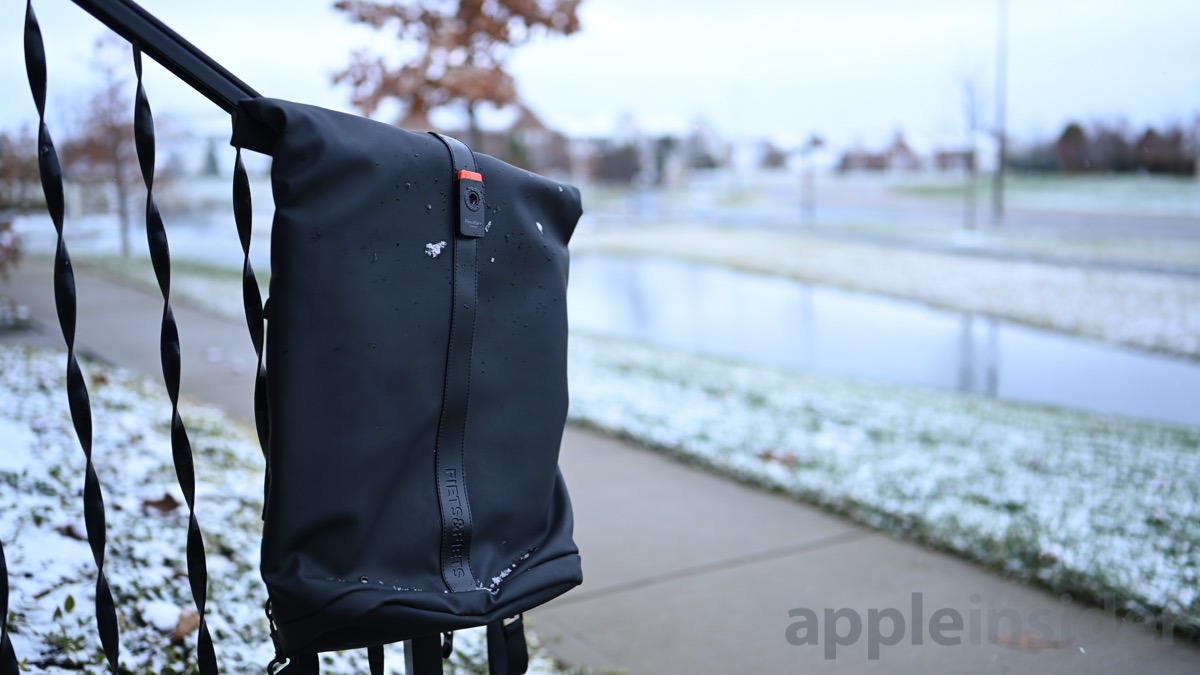 There are a ton of choices of containers to contain your Apple gear while you move about. A good choice presently being crowdfunded is the versatile Fiets & Fiets backpack that appears well suited for an on-the-go lifestyle — with room for a 15-inch MacBook pro, a 12.9-inch iPad, and all the accessories.
We are always on the lookout for the latest and greatest gear bag, and the most recent one we've hammered on is the Fiets & Fiets. This backpack has a fairly run of the mill interior, but the outside feels great and is entirely modular to tailor itself to your needs.
A few game changing features
On the front of the bag, near the top, is a rectangular docking system. A circular hole in the center lets any of the accessories clip into place and hold on for their life. An orange button can be depressed to release whatever accessory from the dock itself.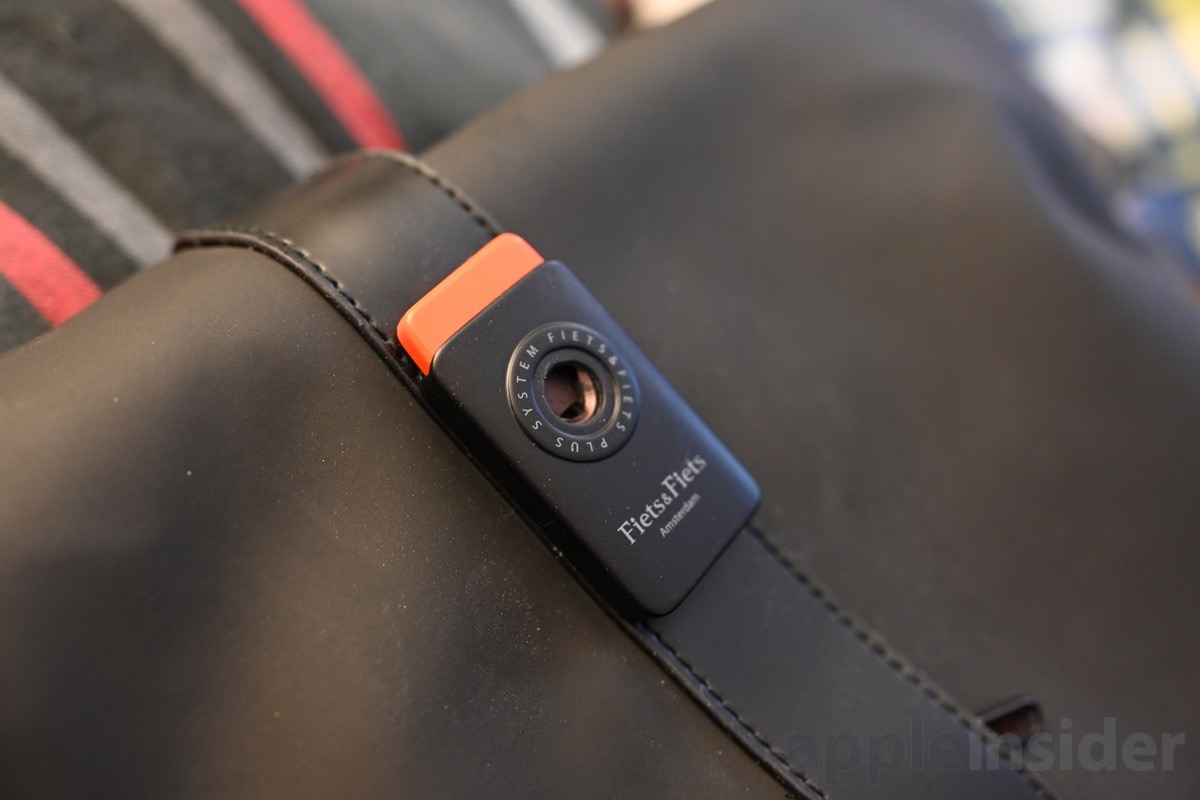 There are a number of accessories that fit into this dock, such as a universal clip, an extra gear bag, or a safety light. We tested out all three of the existing accessories and they stayed in place just as we expect them to. They are also drawing inspiration from the community for additional ideas such as a bike turn signal projector.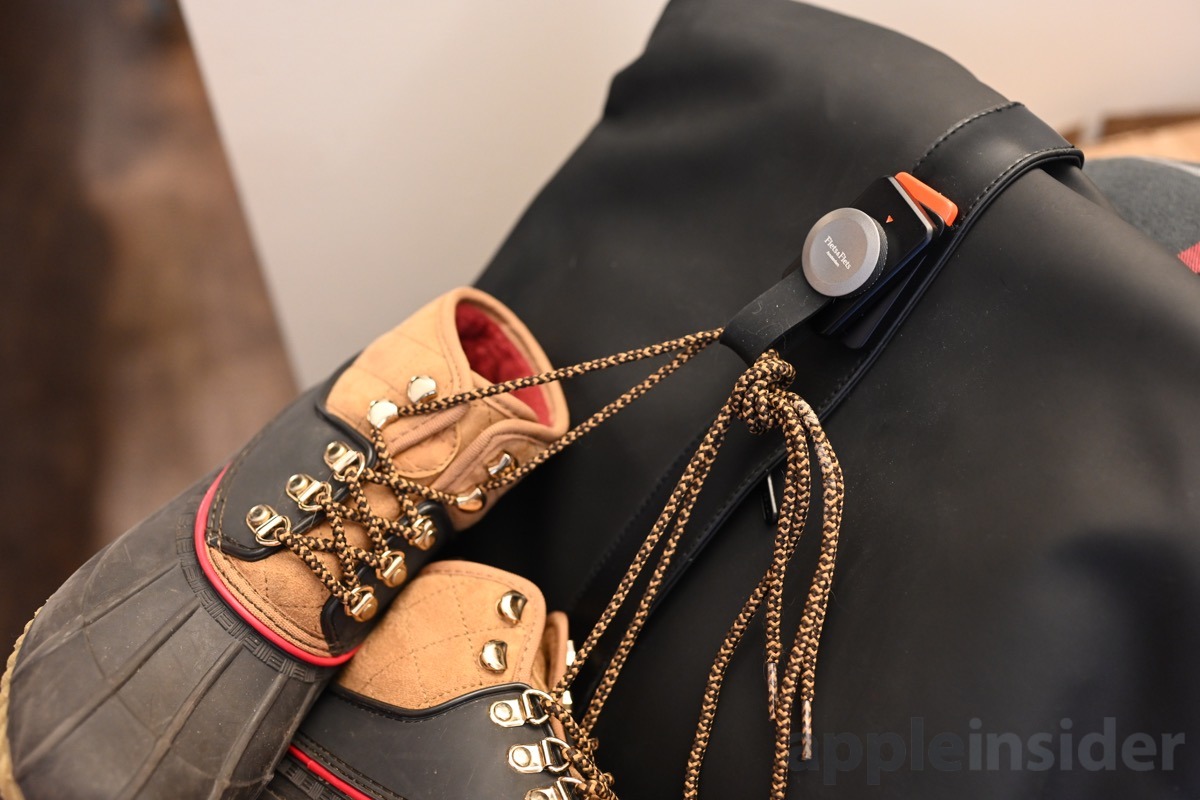 A universal clip has a stretchy rubber connector allowing it to hold on to many different items. We tried it with a pair of hiking boots tied together that didn't fit in the bag as well as a neck pillow while speed walking through an airport.
The gear bag is semi-opaque, letting you see what is inside. We threw our shoes in here after a hike, sparing the car and other gear from our muddied foot-worn accessories.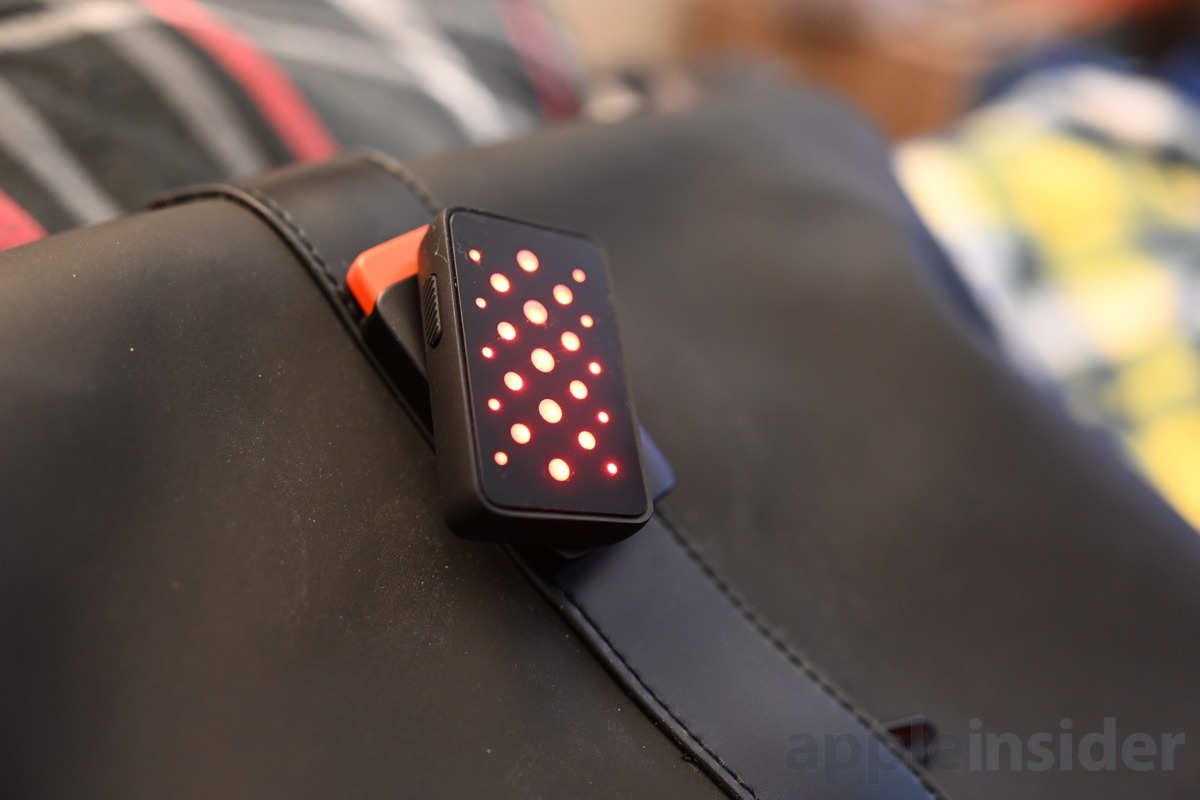 The light had two modes — flashing and solid — and while we didn't use it while biking, was appropriate for a dark early night return from the dog park.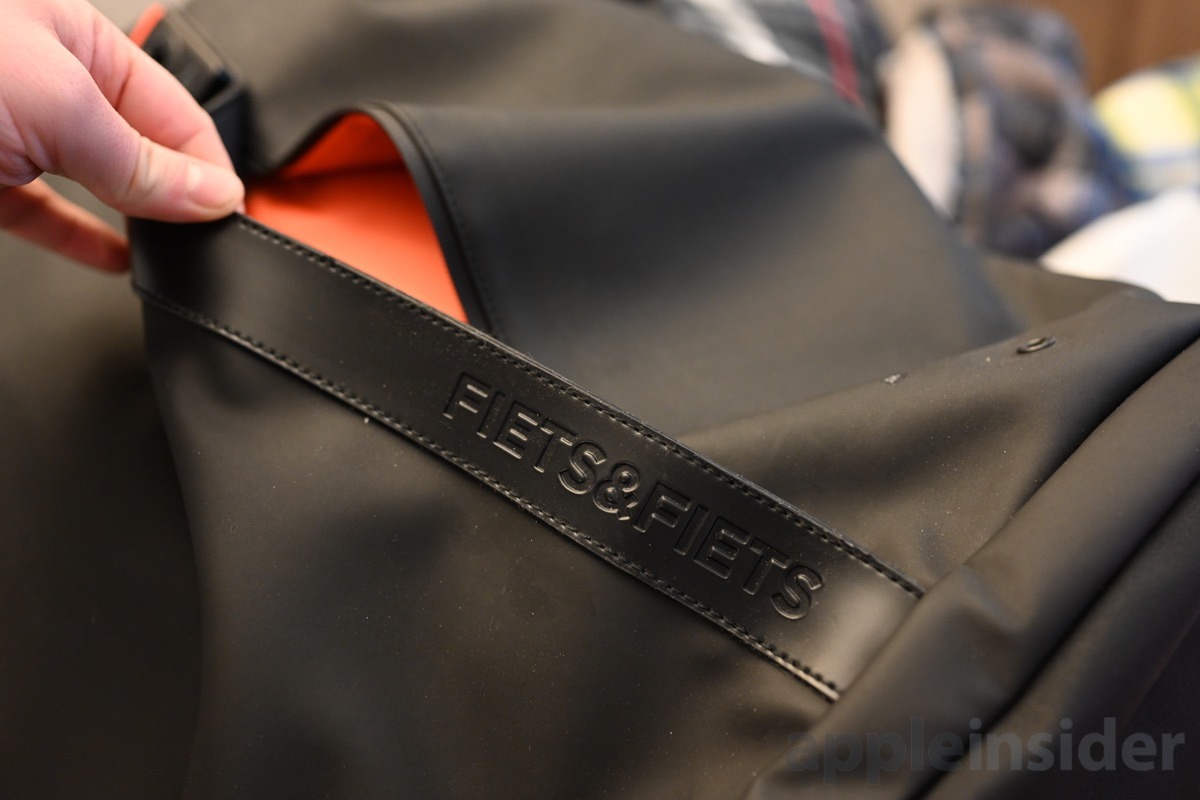 Along the front of the bag, behind the Fiets & Fiets logo — is a hidden compartment, ideal for additional wet items. Take a sweat-laden workout shirt or drenched umbrella for example. These can easily be placed in the front, away from everything else.
The entire bag is water resistant, protecting its innards from whatever rain can be thrown at it. The top — which closes via magnets and then rolled — securely closes using another unique clasp design that is easy to open and close while keeping water out.
The bag's external material has a matte finish, while simultaneously looking rugged and modern.
When it comes to the inside, it isn't nearly as flashy as the out. Not to disparage it, but it seems fairly common amongst bags in this class. The back of the bag has two pockets — one to fit a 15-inch MacBook and the other a 12.9-inch iPad Pro with Smart Keyboard Folio.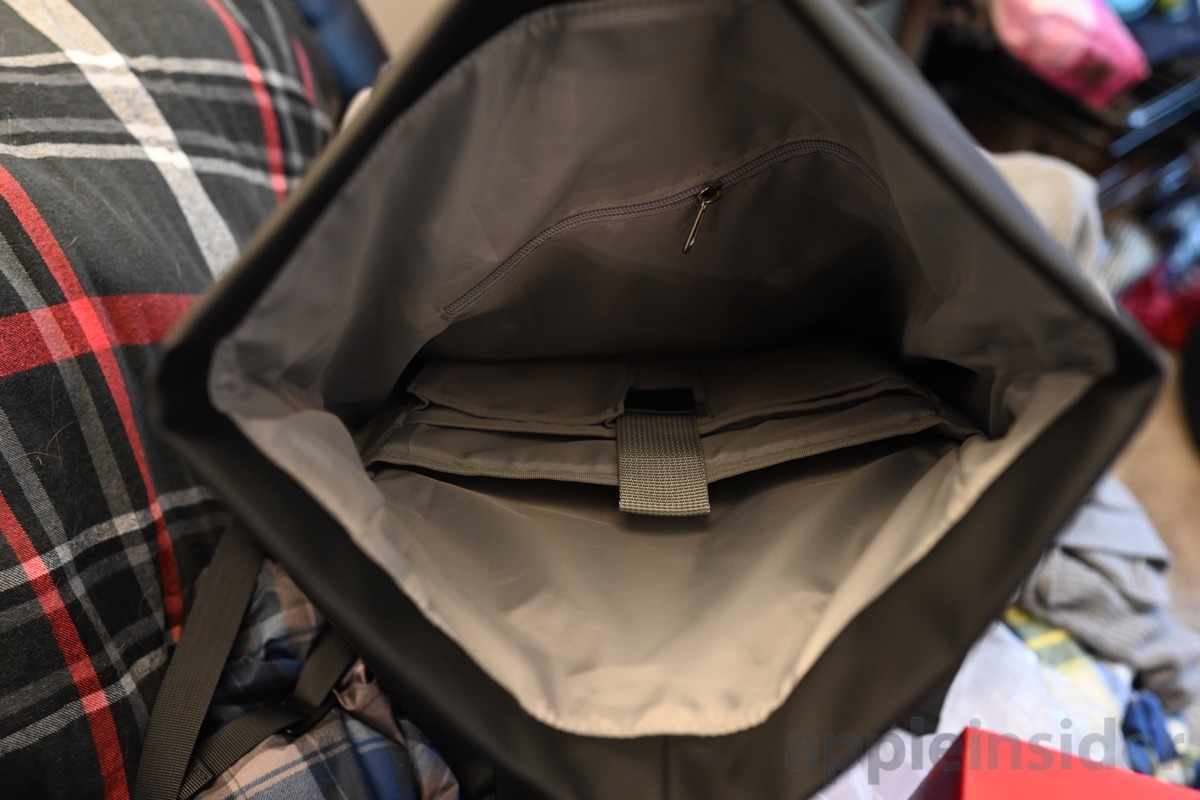 A smaller iPhone XS Max-sized pocket sits right in front of that. We liked keeping our iPhone and leather case in here when we were out to keep it protected from water and for easy access when we needed it.
Otherwise, the interior is simple and no-frills.
Optionally, there are several modular storage bags to fit inside the Fiets & Fiets backpack. There are three sizes with proposed uses. The smallest is suggested to be used for toiletries, the middle size is ideal for camera gear, and the last is designed for clothes. Each has specific touches tailored for each use case.
We didn't take our Fiets & Fiets backpack out on the road, but there is an integrated bike mount system for city dwellers or commuters who often trek out for a ride with their bag. Many bikers would prefer to have their bike shoulder the weight of the bag than themselves.
Potent totables
A great gear bag is entirely unique to the user. It should fulfill your needs and not make you bend to its own. Many can find it frustrating trying to find a bag that blends their own style with their own user requirements.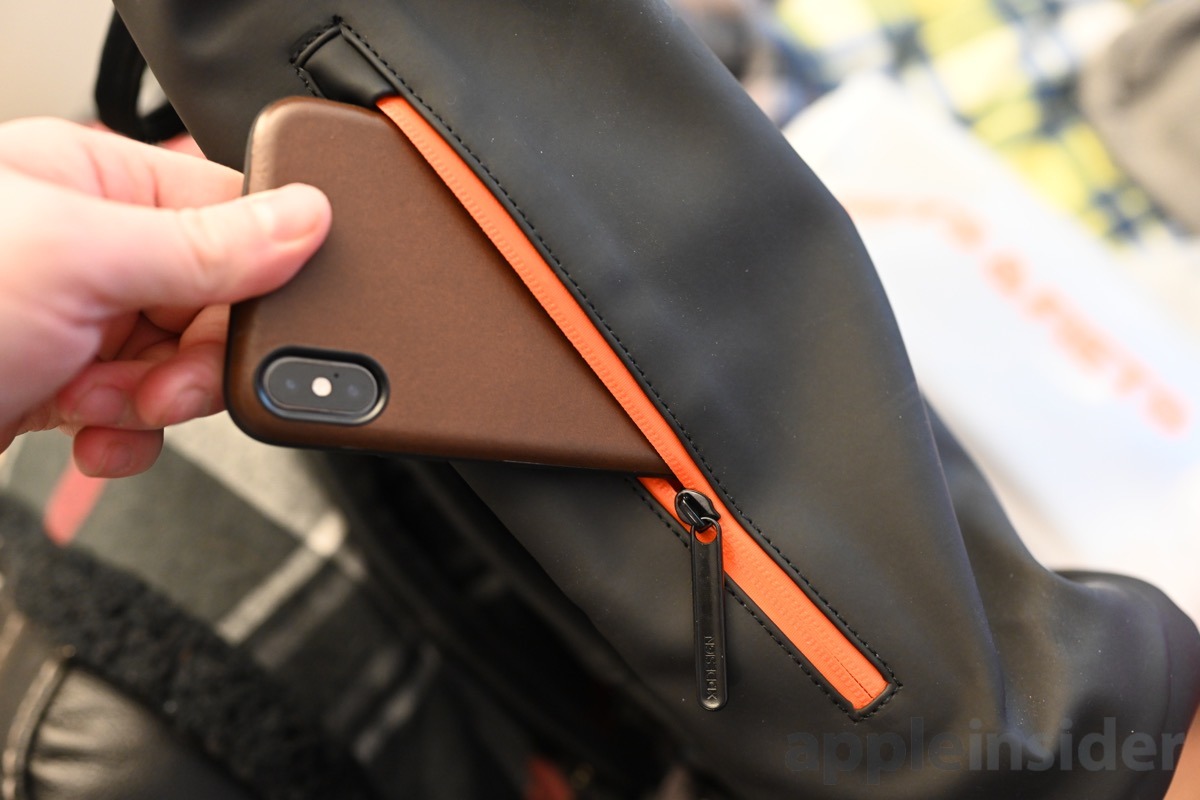 We love the rugged matte exterior that withstands the elements, as well as the modular design including the Magic Dock on the front and the packing systems for the inside. Best of all, it has two pockets to house our Mac and iPad in their respective cases.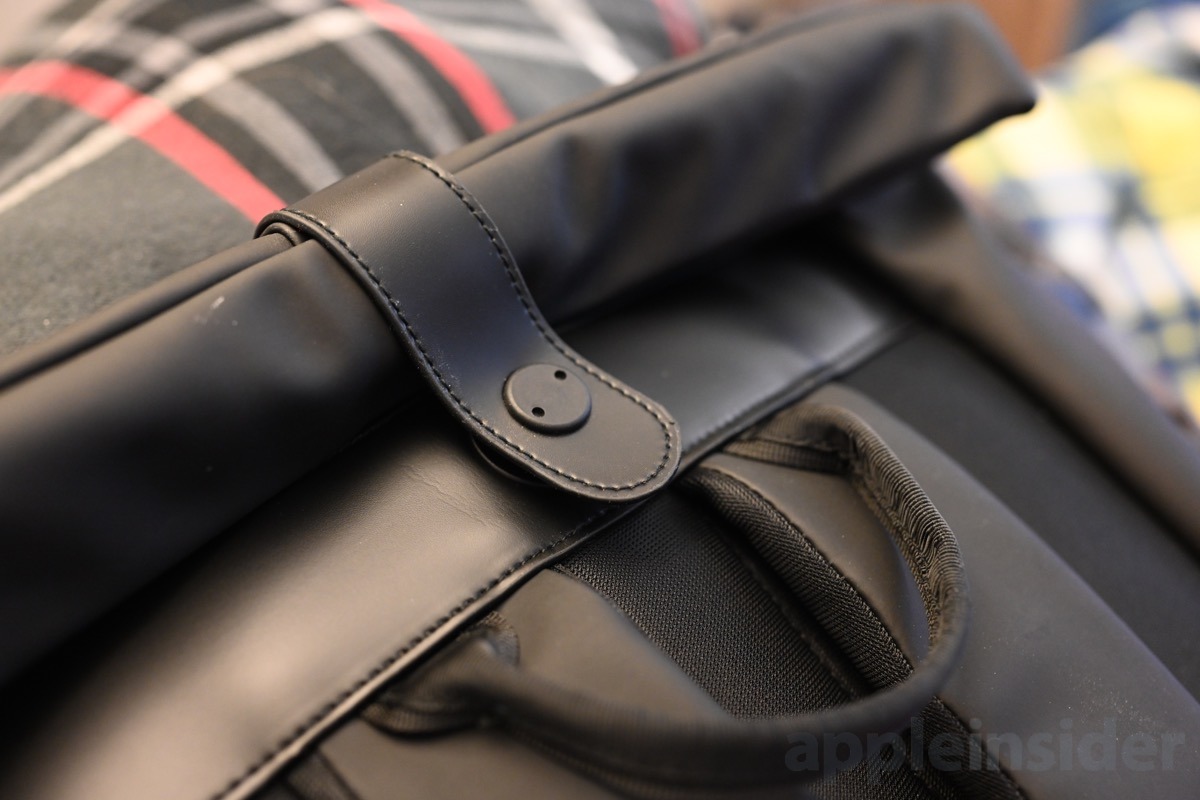 The inside is still bland, and we'd like to see more accessories released for the Magic Dock, but the Fiets & Fiets backpack is off to a solid start.
Rating: 3.5 out of 5
Where to buy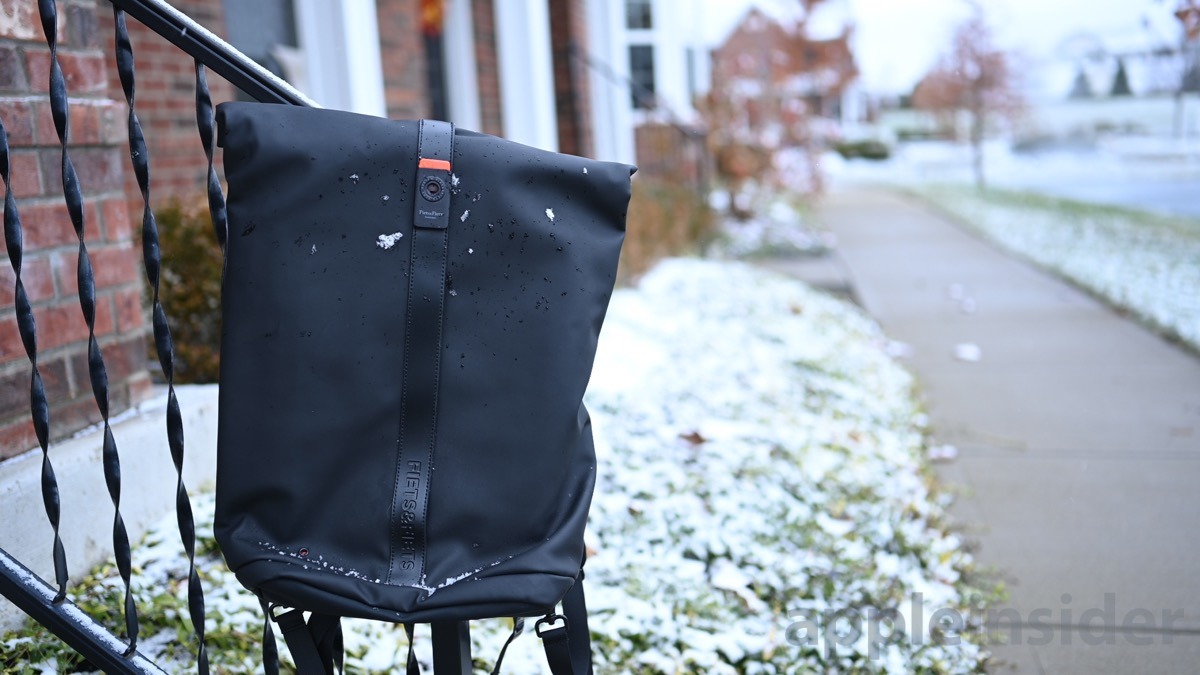 The Fiets & Fiets backpack is available now on Kickstarter ranging from $79 to $124 for the basic bag and few accessories to the full enchilada with shipment expected to February of 2019.
This is a crowd-funded Kickstarter, with participation helping the product come to market. As we've been able to test with a finished product and not an early prototype, it is likely the campaign will follow through with its commitments — but not a guarantee. At publication time, the Fiets & Fiets backpack is 200 percent funded. Should the campaign not fulfill its promises, we will update this post.