Review: Picaso Lab is hands-down our favorite MacBook protective sleeve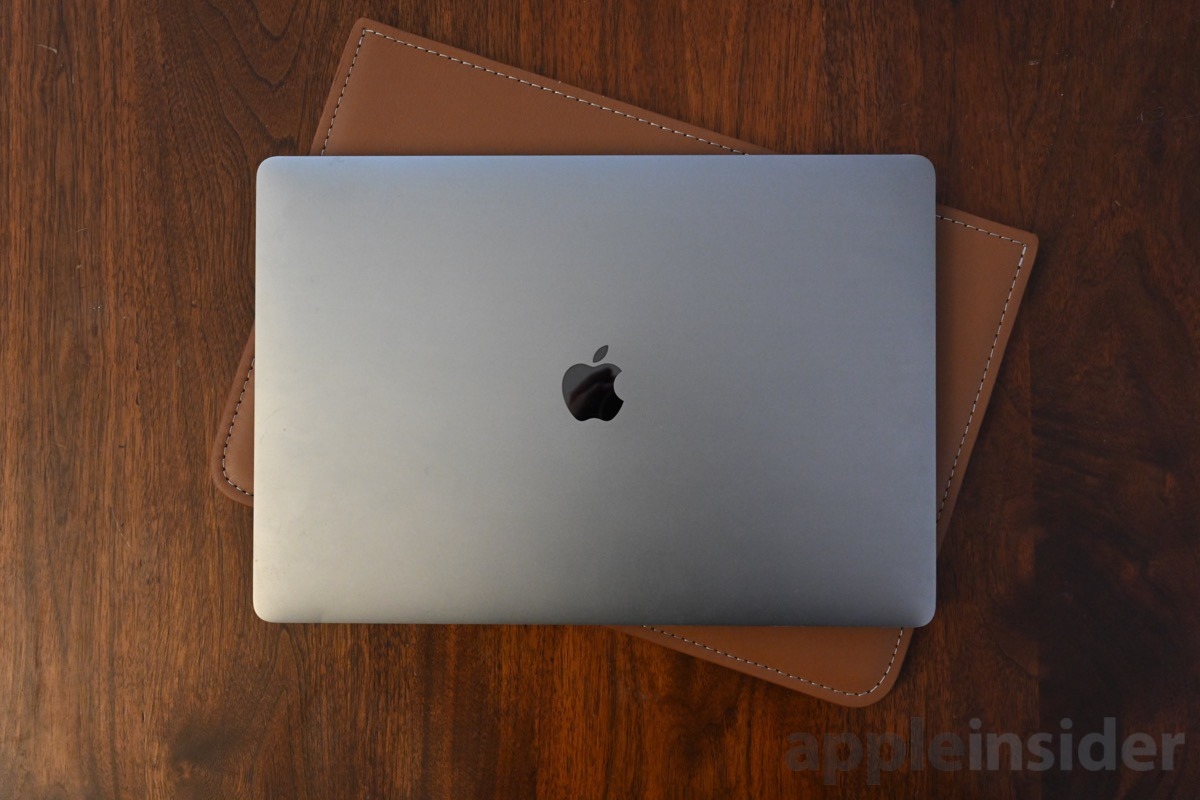 Picaso Lab makes hands down the best leather sleeve we've used for our Mac. AppleInsider spends some time with the company's individually crafted classic sleeve for the 15-inch MacBook Pro.
Premium fit and finish
Unlike Apple's own leather sleeves that have a bit of a waxy feel to the exterior, Picaso Lab's classic sleeve feels of thick, genuine Napa leather. Each sleeve is individually hand cut and stitched and will become uniquely yours with use.
When you take it out of the package, it has an extremely tight fit for at least the first few times you squeeze your MacBook Pro inside. Leather stretches over time, so Picaso Lab sleeves have a break-in period where you leave your Mac in at least overnight for it to form fit to your machine.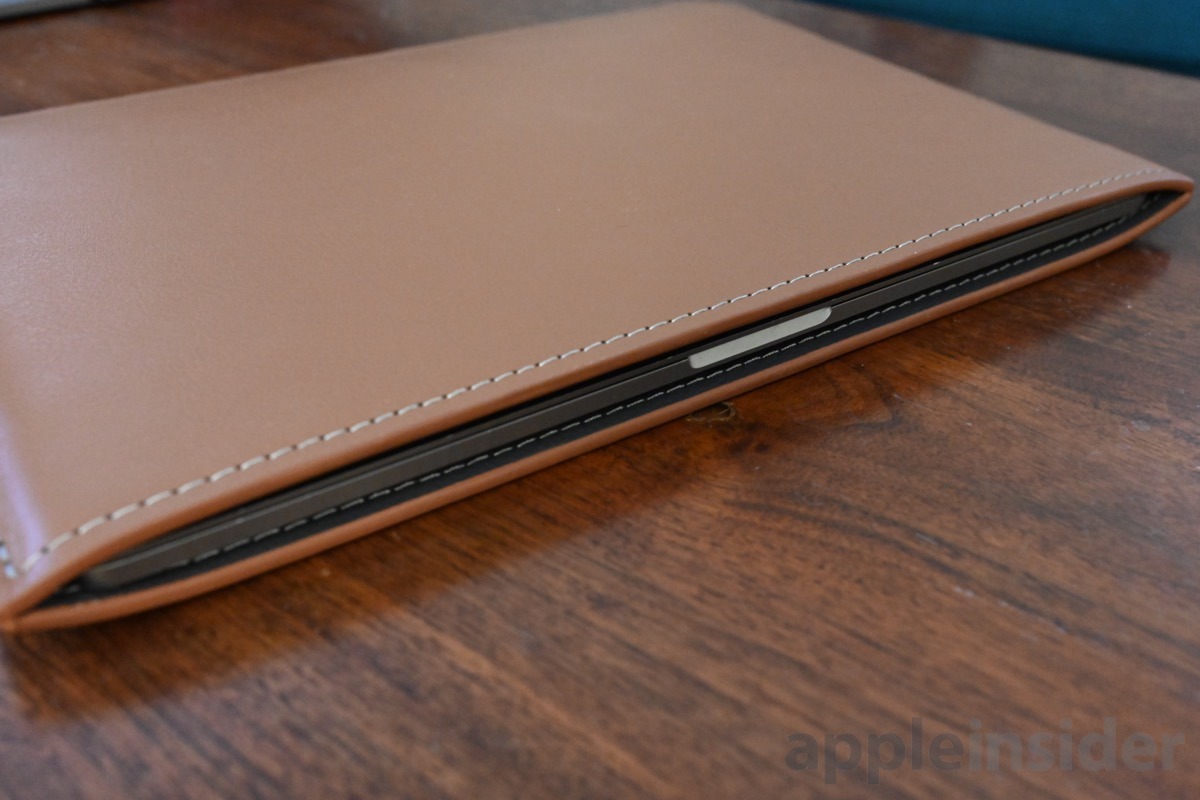 Between four and eight square feet of premium Napa leather is used to create each sleeve. On the inside, below the leather edge, is a soft wool-like felt to coddle your portable Mac.
Our case that we tested is brown, with golden brown polyester thread around the edges.
Protection
The Picaso Lab sleeves have what they call "Solid Edge." This process is very time consuming but results in hardened edges which will provide added impact protection should you ever drop your Mac. They say the edges become five times more rigid with the Mac inserted, absorbing more of the fall.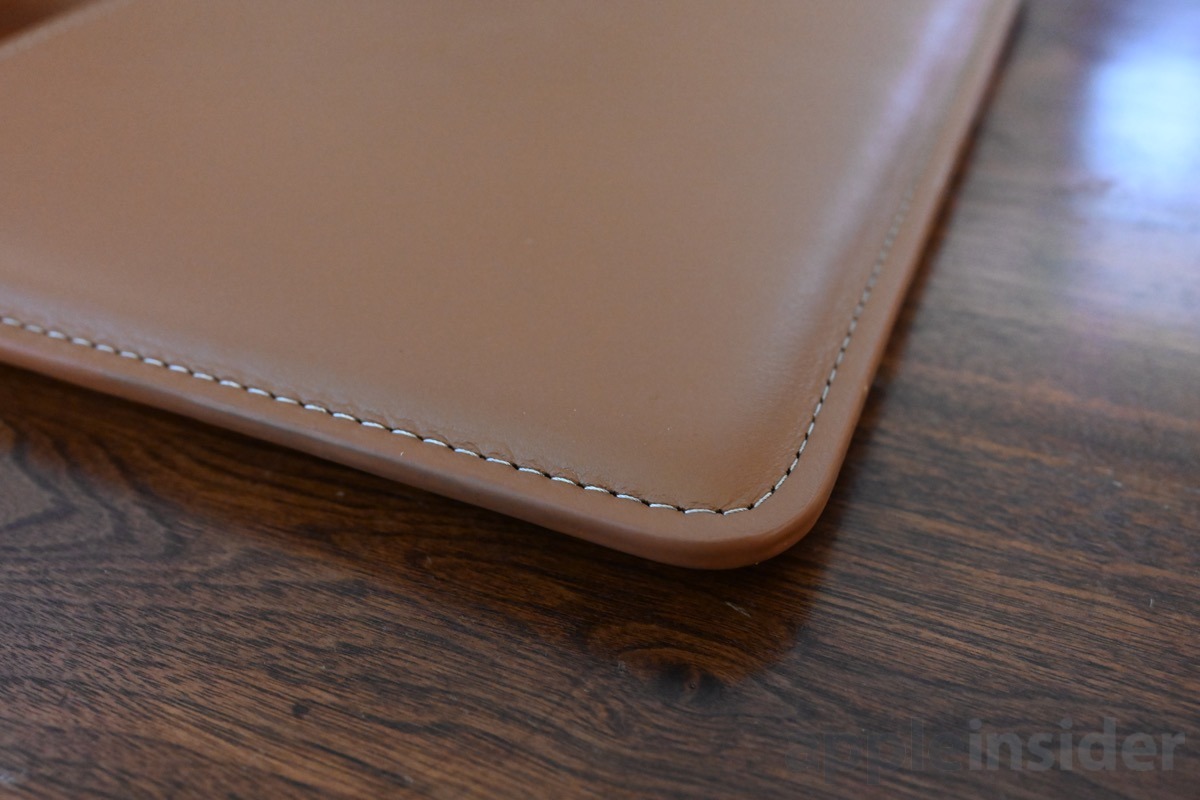 To make these tough sides, they first treat the outside edge of the sleeve, glue it, sew it, paint it, then cure for up to 48 hours.
The thick leather on the top and bottom combined with the Solid Edge give you maximum protection for your Mac, unlike any other sleeve we've tried.
All yours
One last detail that we love with Picaso Lab, is the lack of any logo. Each sleeve comes as-is, with no fancy box or packaging. The only manufacturer logo comes by way of the thank you note inside the sleeve.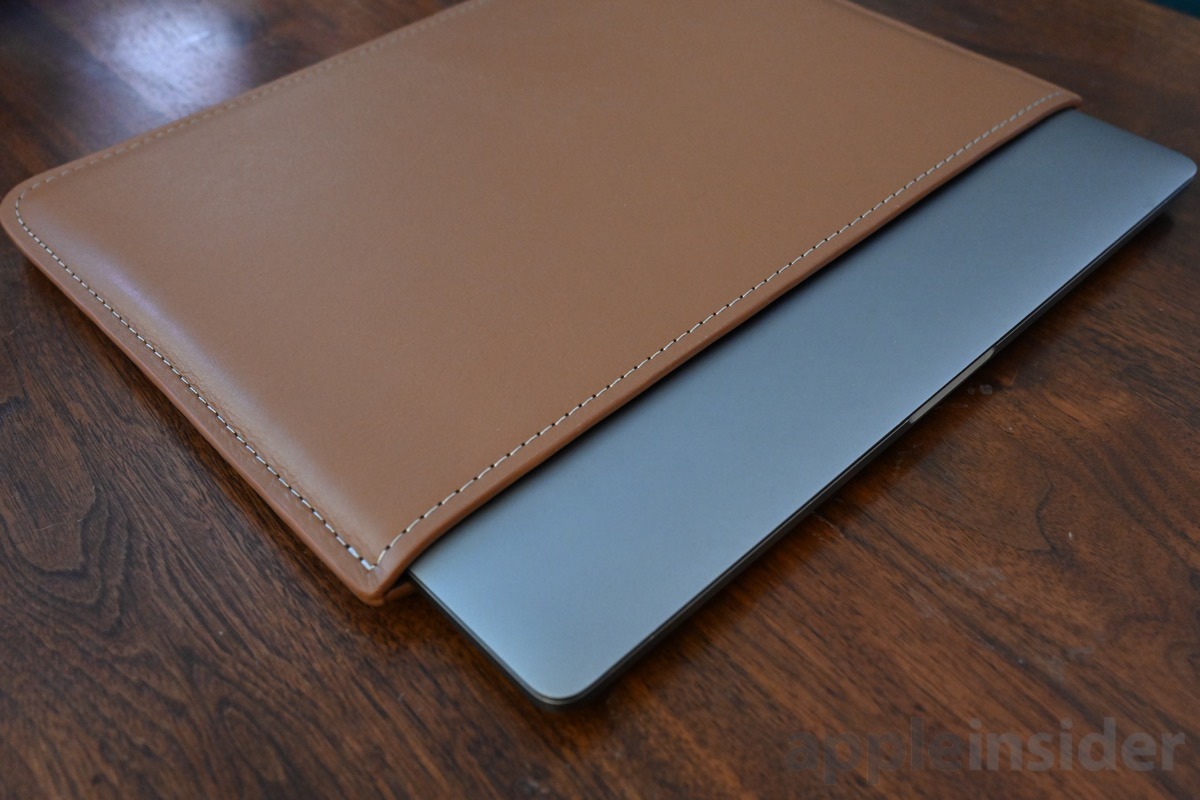 Nearly every other sleeve out there emblazons their logo visibly on the product, sometimes in giant fashion. Instead, Picaso offers to engrave your name on the sleeve. In either Mistro or Myriad Pro, your name or text can be laser etched into the leather, making it, even more, your own.
The prices for Picaso Lab's sleeves aren't low, but compared to Apple's own they aren't bad. Plus, they offer more protection and uniqueness than Apple's.
Rating: 4.5 out of 5
You can pick up a Picaso Lab sleeve from their website in black or tan for several different portable Macs. They run $84 to $119 depending on the size. Use coupon code PicasoDeal10 and get 10% off your purchase. They're also available on Amazon, priced $69 to $115 with fast and free delivery.