Verizon aims for 5G Samsung smartphone launch in first half of 2019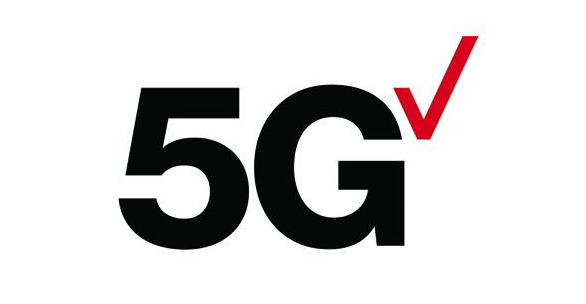 AppleInsider may earn an affiliate commission on purchases made through links on our site.
Smartphone users in the United States will be able to use Verizon's 5G wireless network in the first half 2019 starting with Samsung devices, the carrier has announced, a move that means the main rival to Apple in the market will have a headstart on the iPhone in offering the high-speed connection to consumers.
Verizon and Samsung will be revealing a "proof of concept" device during the annual Qualcomm Snapdragon Technology Summit later this week, the carrier confirmed. The device itself, while not described, will use Qualcomm components at its core, including the Snapdragon X50 5G NR modem and antenna modules, integrated RF transceiver, and other elements of the chip producer's Snapdragon Mobile Platform.
It is expected Verizon's 5G mobile network will become fully usable by smartphones and mobile devices in early 2019 and will expand at a fast pace. In order to allow consumers to use the new connectivity, Samsung has partnered with Samsung to create a smartphone that will work on the Verizon network at 5G speeds, most likely using Qualcomm's modems, shipping in the first half of 2019.
There is no mention of potential models or if it will be a premium device, but the suggestion of it being during the first half of the year rules out the flagship Note brand straight away. While it could cover the Galaxy S-series device launches, which typically launch in February or March, it is entirely possible the 2019 models could ship without 5G, and for a carrier-specific model to be produced with the support included.
As with other changes in mobile technology, the shift to 5G promises more bandwidth and faster connections across a cellular network. In the case of 5G, it is anticipated to offer speeds multiple times faster than current 4G LTE connections.
Verizon has already launched its first commercial 5G service in October, with its 5G Home offering cellular-based broadband in four markets. As it uses Verizon's own "proprietary 5G standard" for 5G Home, it is highly unlikely for the service's connectivity to be compatible with any 5G devices that are released in the future using an agreed industry standard version of 5G.
The announcement follows reports suggesting Apple will not be among the first smartphone producers to offer 5G connections on their devices. One report earlier today suggests Apple may not include 5G in its 2019 devices, leaving consumers waiting until 2020 for the first 5G-compatible iPhones to ship.