Hands on: How to use the ECG app on Apple Watch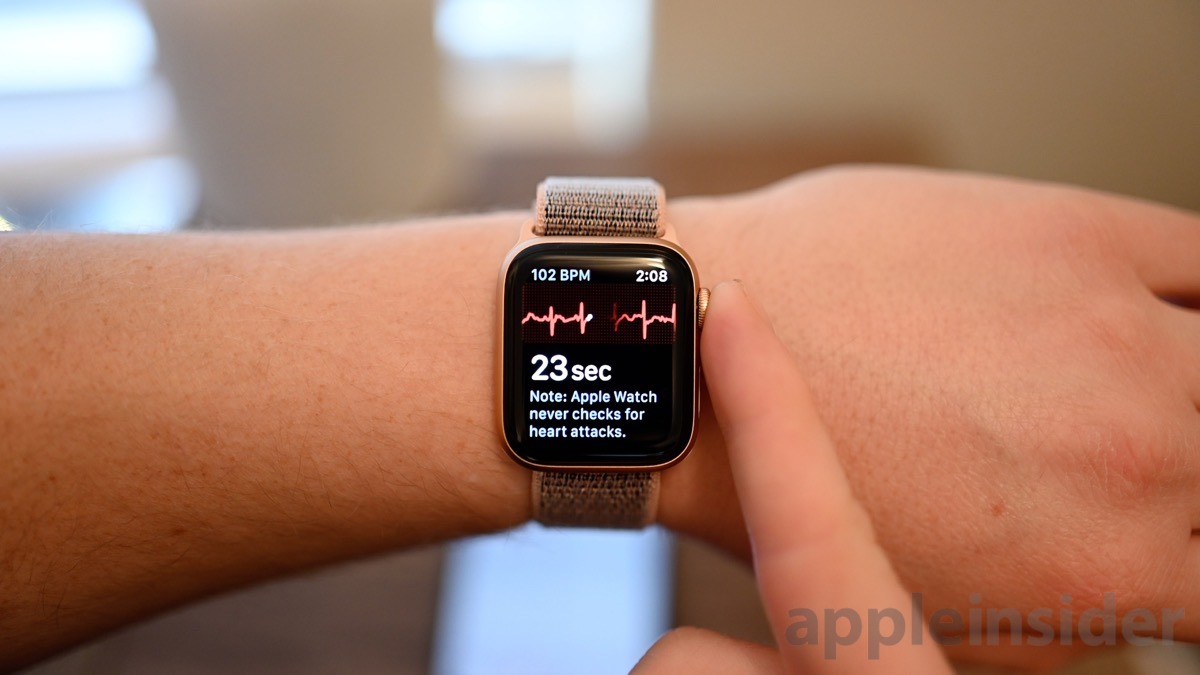 Announced during the introduction of the Apple Watch Series 4, Apple's long-promised ECG has finally arrived with the watchOS 5.1.2 update. We tried out the new electrocardiogram after updating our 44mm model.
After installing the update, a new app will automatically appear on your Series 4 Apple Watch named ECG. This is used to actually run the electrocardiogram rather than the existing heart rate app.
This ECG, which is most similar to a single-lead traditional electrocardiogram, can indicate signs of atrial fibrillation or sinus rhythm. Once it runs, it will save the waveform, classification, and any other noted symptoms within the Health app on your iPhone to easily share as a PDF to your doctor.
Before you are able to take an ECG, you must first set it up by opening the Health app on your iPhone. There you follow a series of prompts walking you through the basics, and limitations, of the ECG app. If you are under 22, based on the birth date you enter, you won't be able to use the ECG or AFib monitoring features.
Once set up, to take the ECG, simply open the app, place your finger on the Digital Crown, and the test will automatically start. Using electrodes built into the back of the watch and in the Digital Crown, the ECG is able to read your heart's electrical signals. Every time your heart beats, it sends an electrical impulse through your body and by completing the circuit between your heart and both arms with the Apple Watch in the middle, Apple Watch can create a real-time waveform. It only takes 30 seconds to run the test.
When the test finishes, you can add additional symptoms such as dizziness or fainting which will be tied to the test. Apple Watch doesn't show much info, so it will be sent to your iPhone and show up in Notification Center where you can view the results, or export them.
Relating to the ECG, Apple Watch will now monitor your heart rate in the background for signs of AFib, similar to how it already monitors for high and low heart rates. This too is recorded within the Health app under Heart.
These medical conditions are serious and often go undiagnosed. According to the CDC, AFib can affect up to two percent of those under 65 and nine percent of those above, here in the US.