Huawei CFO arrest in Canada could affect iPhone tariffs if US-China trade talks sour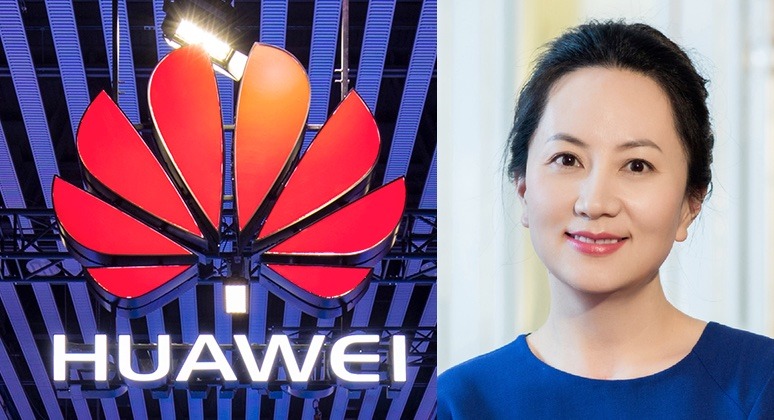 AppleInsider is supported by its audience and may earn commission as an Amazon Associate and affiliate partner on qualifying purchases. These affiliate partnerships do not influence our editorial content.
Huawei's CFO — and founder's daughter — Meng Wanzhou was arrested in Canada on Saturday and faces extradition to the United States. The move against one of Apple's biggest international smartphone competitors threatens to open a new front in a looming trade war between the US and China.
Meng, Huawei CFO and deputy chair, was apprehended by Canadian police in Vancouver while transferring between flights on December 1. The executive, one of four who rotate in the position of vice chair, is also the daughter of ex-Chinese army officer and founder Ren Zhengfei, and is thought to be a candidate to take over the company in the future.
It is unclear why the arrest was made, as no details have been provided by Canada's government on the matter. The only real information provided so far is that she was arrested and is being held by the country, with Canada's justice department advising a court hearing has been set for Friday, reports The Guardian.
The lack of information on the arrest is unusual, with the justice department claiming "As there is a publication ban in effect, we cannot provide any further detail at this time." Notably, the statement adds "The ban was sought by Ms. Meng," rather than by a government agency or Huawei itself.
It is believed the arrest relates to U.S. sanctions violations, according to sources of Reuters. Authorities in the United States said to have investigated the company since 2016 over shipping products of U.S. origin to Iran and other countries that are subject to sanctions.
Friday's court hearing could lead to Meng being extradited to the United States over the matter, if it does relate to sanctions violations.
The Chinese government has demanded more information from both the Canadian and U.S. Governments about the arrest, as well as for an immediate release of Meng. Chinese consular assistance has been provided to Meng since her arrest.
Sanctions consequences
Huawei Competitor ZTE found itself in financial hot water when the Trump administration issued a total ban for breaking embargo restrictions on Iran. This cost the company dearly, with a $892 million penalty for breaking sanctions, and a billion-dollar loss of business above and beyond that fine since the ban.
"We are putting the world on notice: the games are over," Commerce Secretary Wilbur Ross said in a statement in March 2017 when a governmental ban on ZTE was put into place. "Those who flout our economic sanctions and export control laws will not go unpunished — they will suffer the harshest of consequences. Under President Trump's leadership, we will be aggressively enforcing strong trade policies with the dual purpose of protecting American national security and protecting American workers."
ZTE's and Huawei's technologies were used across a wide range of enterprise and defense applications before a ban was put into place by the US and several European countries. Despite the ban, Huawei remains one of the world's largest suppliers of telecommunications and networking hardware in the world, with a burgeoning Android smartphone business directly competing with Apple in many markets.
At present, Huawei is only restricted from governmental contracts. An escalation of that ban could prevent other companies in the US from selling other critical components to Huawei — and prevent Google from providing Android to the company.
China's Huawei has already produced its own Kirin smartphone chip, so in that regard, it is not beholden to U.S. interests. The company is still reportedly working on an internal OS to similarly avoid "the crutch of Android" as it calls it — but it is not clear how far along that development is, after the effort starting in 2012.
Should the administration choose, it could also apply a total import ban on the company, preventing U.S. consumers from purchasing Huawei's smartphones and other products.
Fixing relations
The arrest may affect more than Huawei's standing with the U.S. government, as it could negatively impact the current political climate between the U.S. and China. The two are currently in a trade war, with the Trump administration threatening to apply tariffs on $200 billion of goods from China, although the two companies are in talks to try and de-escalate the situation.
Trump and Chinese President Xi Jinping recently held talks on the matter, with a 90-day truce on trade embargo expansions announced by the President on the same day as Meng's arrest — but the facts of the matter are under some dispute by the Chinese government. The potential extradition of Meng to the United States and prosecution may add more pressure to the talks, and could cause China to withdraw.
If the discussions break down, President Donald Trump has already signaled an intention to apply more tariffs onto all other imports. While previously tariffs did not impact the iPhone, it is highly likely Apple's products imported from the country will be hit by the extra fees.
It is thought the iPhone could be hit by a 10-percent tax if the extra tariffs are applied, with Apple either having to consume the cost or pass it on to consumers. Analysts estimate this could raise the cost of an iPhone XS Max by between $60 and $160, if passed on to customers.