Apple appears to have three new Smart Battery Cases ready to go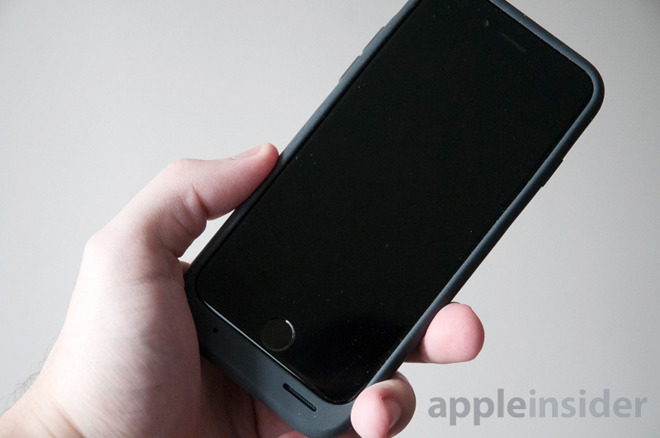 If clues in Apple's recently released iOS and watchOS updates are anything to go by, we may see new Smart Battery cases for all three of the latest iPhones before the end of 2018.
An icon found in watchOS 5.1.2 showed off a new Smart Battery Case that featured a vertical camera cutout such as that found on the latest iPhones. The updated case has a similar design to the original, but lacks the extended "chin." Rather, the new case extends only minimally from the bottom of the iPhone where it connects to the Lightning port.
Now, images have been dug up that possibly show off the case. In the photo, there are obvious changes to the back of the case versus the previous model, which used to have a rectangular hump in center. The battery for the updated case now extends to the bottom, leaving still a bump towards the top.
Apple received a bit of criticism on the original design that Tim Cook himself had to refute. It seems the new design is a bit of a compromise, keeping the top bump to allow for taking the phone in and out via the flexible material, but shoring up the bottom.
The steepness of the bump also seems to have been smoothed out, making the slope a bit more gradual.
Apple's Smart Battery case was first released for the iPhone 6s. Based on the new model numbers found in the code — A2070, A2071 and A2171 — by 9to5Mac, we could see versions of the case for the entire range of iPhones released in 2018. This would be the first time Apple has released the battery case for any of the larger phones.
These cases could be released any time, as Apple has released products this late in the year in the past. Even earlier this week we saw Apple's official clear case for the iPhone XR finally go on sale.
Other's have come to fill the void with battery cases in Apple's abcense, including one from Momemt which supports their lenses and wireless charging.