Austria looking at raising taxes on Apple amidst European disagreement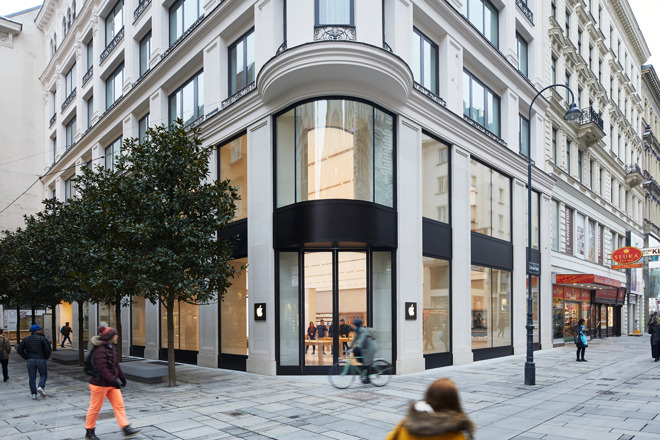 AppleInsider is supported by its audience and may earn commission as an Amazon Associate and affiliate partner on qualifying purchases. These affiliate partnerships do not influence our editorial content.
Having failed to get all 28 European Union countries to back a plan to tax the likes of Apple and Amazon, the Austrian Chancellor has announced plans to follow France in implementing new national taxes on tech giants starting in 2020.
Austria's Federal Chancellor Sebastian Kurz has announced that his country will introduce a new national tax on the largest technology companies. Details are to be hammered out in January with the tax expected to start in 2020, but the move is in response to the European Union's current failure to implement a bloc-wide digital tax on the so-called GAFA companies — Google, Apple, Facebook and Amazon.
Previously, Chancellor Kurz has said that Austria would introduce its own scheme if the European Union did. Now that Austria's six-month presidency of the EU ends, he announced in a statement that the country intends to continue working for a pan-European system. However, he added that "in addition to the European plan, we will take a national step. We will introduce a digital tax in Austria."
"The aim is clear," he continued. "To tax companies that generate huge profits online, but pay hardly any tax on them, such a Facebook or Amazon."
Currently the European Commission estimates that the largest firms pay an average of nine percent tax on their profits. In comparison, regional companies play 23 percent.
All member countries of the EU must agree before a bloc-wide tax can be implemented. At present, a company can choose which member country to register its taxes with and so all pick those with the lowest taxation rate, such as Ireland.
This benefits those countries who also argue that such taxes should not be implemented now when there are trade tensions between the EU and the USA.
Austria is not the first country to decide to implement new national taxes. The UK, which remains an EU member country until March 2019, has announced plans for a 2 percent tax that may be implemented from April 2020.