Pandora releases redesigned Apple Watch app with offline playback support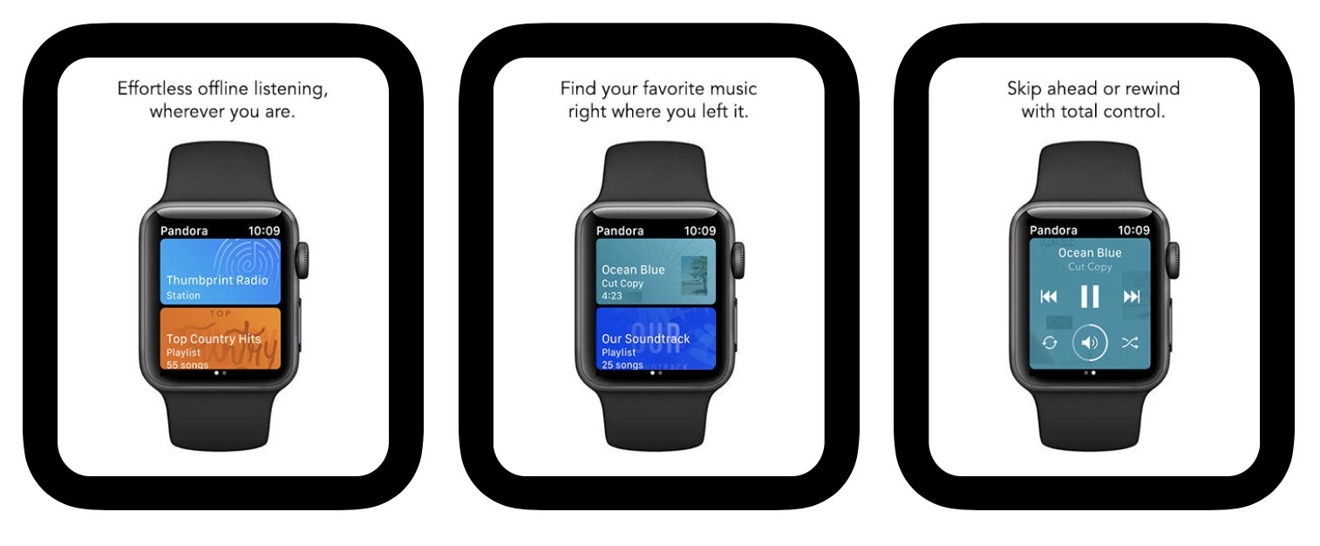 Pandora on Friday pushed out an update to its official iOS app that includes a redesigned Apple Watch accompaniment boasting offline playback support, a much requested feature from users of the music streaming service.
For now, offline playback from the Apple Watch app is limited to users with Pandora Plus or Pandora Premium subscriptions. Plus and Premium cost $4.99 and $9.99 a month respectively.
With offline playback support and an active subscription to one of the two paid tiers, users can create playlists and download music for later playback, ditching the need for Wi-Fi or cellular connections.
The new watchOS experience lets users mark their favorite songs with a "Thumbs Up" directly from the Now Playing screen. Also included is access to remote playback controls.
Like other watchOS apps, Pandora requires a paired iPhone to stream music over cellular. Only Apple Music is able to stream content using Apple Watch's cellular connection.