Hands on with Lutron HomeKit Fan Controller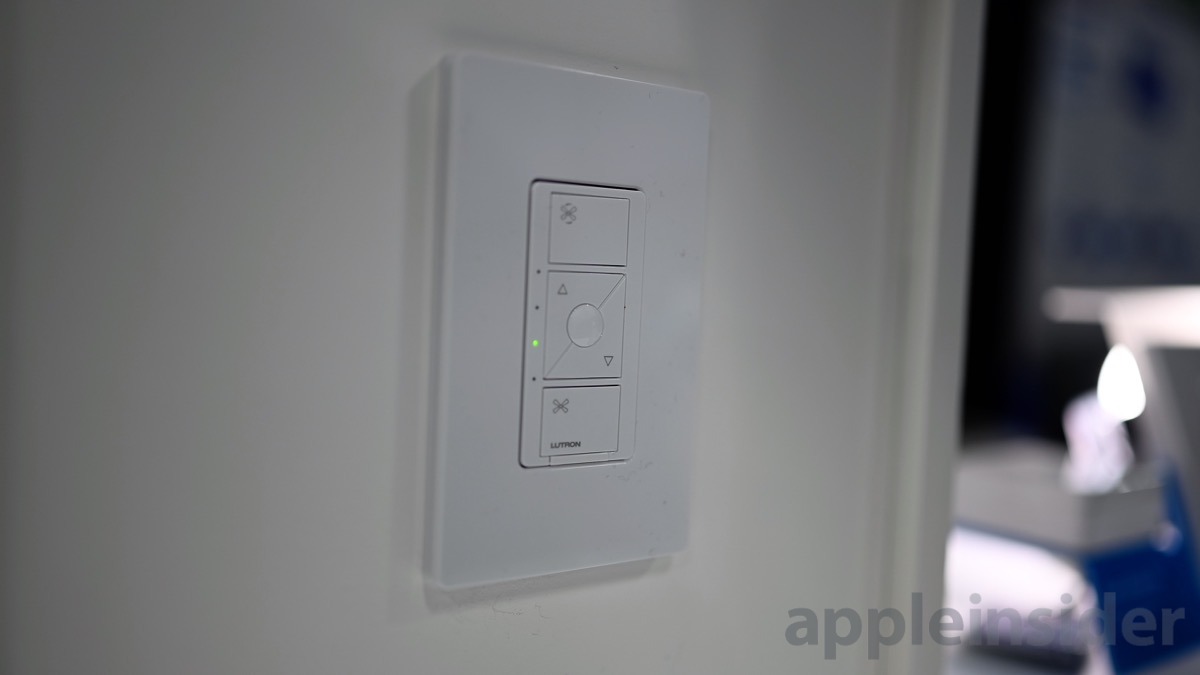 AppleInsider is supported by its audience and may earn commission as an Amazon Associate and affiliate partner on qualifying purchases. These affiliate partnerships do not influence our editorial content.
Lutron is set to become the first manufacturer to get a HomeKit fan controller to market and while we were at the 2019 Consumer Electronics Show, AppleInsider went hands-on to test it out.
During CES 2018, iDevices was touting its own HomeKit fan controller, but a year later it still has yet to come to fruition. Jump to 2019 and Lutron is poised to steal the crown. Its new HomeKit fan controller, which AppleInsider got to try out for ourselves, seems like a great first-entry into this vertical of HomeKit devices.
A fan controller has been needed for some time and we are thrilled someone has filled the void.
The device itself is a simple in-wall switch that allows you to adjust the fan to off, low, medium, medium-high, and high. A bottom button takes the fan directly to off, while a top button takes you to max speed. A set of arrows in the center can move the speed up and down. A round button in the center can be programmed as a favorite for your preferred speed.
To go with, Lutron is announcing a new handheld pico remote that looks identical but isn't wall mounted, very much in the same vein as its lighting setup.
Everything worked as well as expected, but costs to add up for those who also need to control lights integrated into the fan. The Lutron Fan Controller has no way of interfacing with those and will require a second lighting switch to be installed. In a worst case scenario, this may involve running additional wires from the fan.
AppleInsider will be attending the Las Vegas Consumer Electronics Show starting on January 8 through January 11 where we're expecting 5G devices, HomeKit, 8K monitors and more. Keep up with our coverage by downloading the AppleInsider app, and follow us on YouTube, Twitter @appleinsider and Facebook for live, late-breaking coverage. You can also check out our official Instagram account for exclusive photos throughout the event.