Hands on with Nanoleaf's hexagon HomeKit smart light panels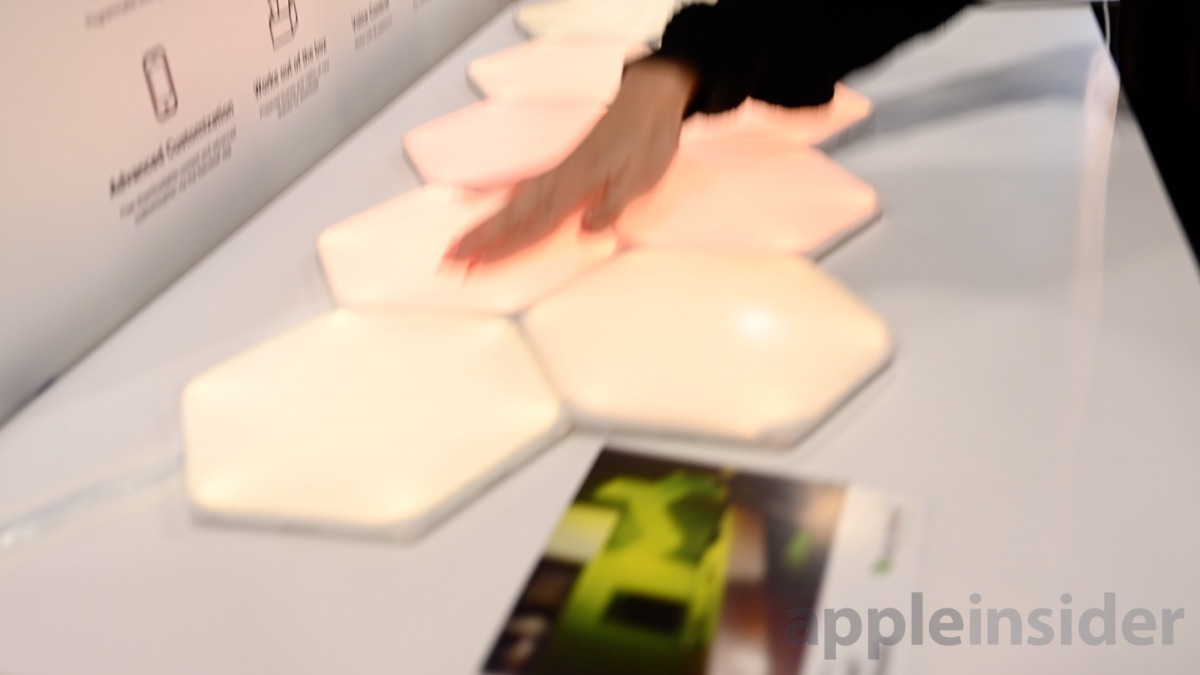 Nanoleaf's next smart lightning solution is similar to the others — a series of interconnected light panels that respond to touches, change color, and mount via adhesive — but are now in the shape of hexagons.
The wall-mounted smart light maker started with large triangles before moving to square lights in Canvas. Next up are hexagons that incorporate many of Nanoleaf's signature features.
The next-generation version can display millions of colors and is able to respond to user touch. Pressing on a panel changes the light's colors or enables a game similar to whack-a-mole.
Nanoleaf is still locking down the design, deciding what finish to put on the exterior of the panels. The hexagons themselves will either come to a subtle point, be slightly rounded or completely flat. We will have to wait until we get closer to launch towards the end of the year to know with certainty which way Nanoleaf went.
Just like Nanoleaf's other lights, the new hexagons will be integrated with Apple HomeKit for compatibility with other HomeKit devices. Nanoleaf is targeting late 2019 for a final launch.
In slightly less flashy news, Nanoleaf also introduced a new mounting solution for large or commercial installations. This grid system for Canvas lets panels snap into place, making it easy to replace a tile anywhere in a large display.
AppleInsider is attending the Las Vegas Consumer Electronics Show from Jan. 8 through Jan. 11 where we're expecting 5G devices, HomeKit, 8K monitors and more. Keep up with our coverage by downloading the AppleInsider app, and follow us on YouTube, Twitter @appleinsider and Facebook for live, late-breaking coverage. You can also check out our official Instagram account for exclusive photos throughout the event.