Fifth-generation iPad mini coming in the first half of 2019, says Taiwan suppliers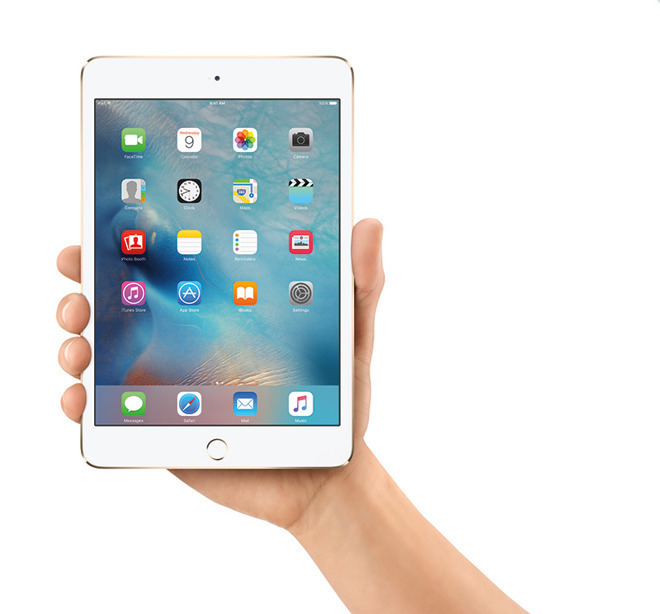 Two suppliers of touch panels in Taiwan are anticipating a good first half of 2019, with the pair saying that they expect to supply screens for the fifth generation iPad mini and a new 2019 iPad.
While the rumors of a new iPad mini 5 model are relatively sparse, the impact of the rumors has led to a report claiming General Interface Solutions and TPK Holding will benefit from the updated pint-sized tablet's production, with the two firms said to be the suppliers of touch solutions for the device.
According to sources of DigiTimes, GIS is like to provide the touch system for over 40 percent of new iPad devices in 2019. TPK and the China-based O-film Technology will apparently handle the remaining 60 percent of units, though it is unclear how the figures apply to the 2019 iPad and to the smaller iPad mini.
It has been rumored Apple plans to bring out the updated 7.9-inch iPad mini in the first half of 2019, though it is unclear if there will be a major change in design to bring it in line with the iPad Pro's makeover. A 2019 iPad is also reportedly planned for launch, with a November story suggesting it will be remodeled with a larger 10-inch display and a narrower frame.
In the fourth quarter of 2018, GIS posted record high revenues of NT$51.68 billion ($1.68 billion), with sources claiming 60 percent of its total sales stemmed from supplying touch solutions for iPads.
DigiTimes has a decent track record picking out supplier's plans. However, the publications track record on Apple's specific product plans are charitably described as spotty. This report leans more towards the first class of report, however.
While favorable, GIS is thought to see its overall sales cut by over 50 percent for the first quarter of 2019 compared to the last quarter of 2018, with the sequential dip expected to be due to seasonality. Report sources claim GIS will continue to keep its capacity utilization rate over 50 percent in the first quarter, as it is said to be preparing to increase shipments of in-display fingerprint reader modules, destined for use in the Samsung Galaxy S10 range.