Apple settles Apple Watch heart rate sensor lawsuit with biometrics firm Valencell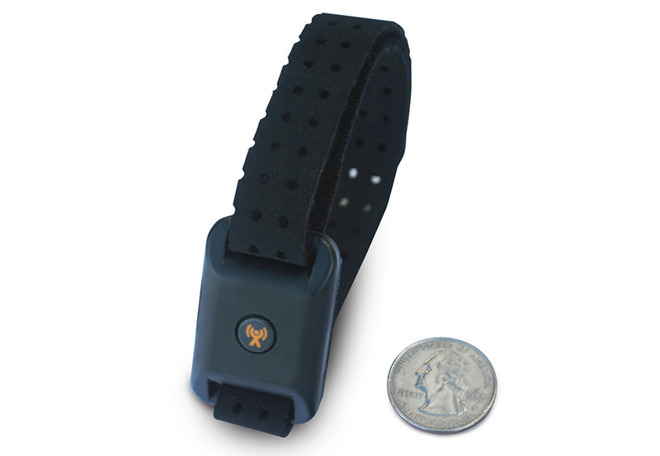 AppleInsider is supported by its audience and may earn commission as an Amazon Associate and affiliate partner on qualifying purchases. These affiliate partnerships do not influence our editorial content.
Apple has settled a lawsuit with biometrics firm Valencell claiming the iPhone producer infringed patents relating to sensing technology, one that accused Apple of acquiring data on its technology during the development of the Apple Watch's heart rate sensor.
Valencell filed a patent lawsuit in January 2016 against Apple as well as fitness wearable maker Fitbit in the U.S. District Court for the Eastern District of North Carolina, alleging there to have been infringement of four patents owned by the firm. Three years later, Apple has been dropped from the case after settling.
"Valencell's case against Apple has now been settled and neither is able to further comment," a statement from Valencell received by The5KRunner advises, adding "So you will have to draw your own conclusions."
It is unknown what the terms of the settlement are, nor how much cash will trade hands between Apple and Valencell. What is known is that the settlement only applies to Apple, with the lawsuit against Fitbit set to continue.
At the time of its filing, the lawsuit alleged Apple went to great lengths to examine Valencell's technology in early 2013, at around the same time development of the Apple Watch was occurring. Apple also allegedly reached out to the firm with a partnership proposal for wrist-based heart rate sensing technology.
A short while later, it is claimed Apple instructed "agents" to download white papers from Valencell's website relating to its "PerformTek-Powered" biometric technology. It is noted that to download the papers, users had to provide their identity, but it is thought multiple Apple-owned IP addresses were used by individuals masking their identities, providing false information to access the papers.
Later on, in June 2013, Apple met with Valencell staff and its cofounder and president Dr. Steven LeBoeuf to discuss integrating PerformTek-Powered technology into certain product lines. At the time, a Valencell prototype watch unit with the ability to sense the wearer's heart rate was demonstrated to Apple employees.
Technical samples were provided to Apple for testing and analysis, with further wrist-worn wearables data offered throughout 2014. Apple then announced the Apple Watch in September of that year.
While the use of LEDs to detect blood flow in the technique known as photoplethysmography (PPG) is a common technique, used by both companies, Valencell had made patented breakthroughs in light-guiding technology to increase the accuracy and reliability of the system, which it accused Apple of risking infringement on instead of licensing the technology.