Lawsuit alleges Apple feigned partnership with Valencell to glean key Apple Watch heart rate sensor tech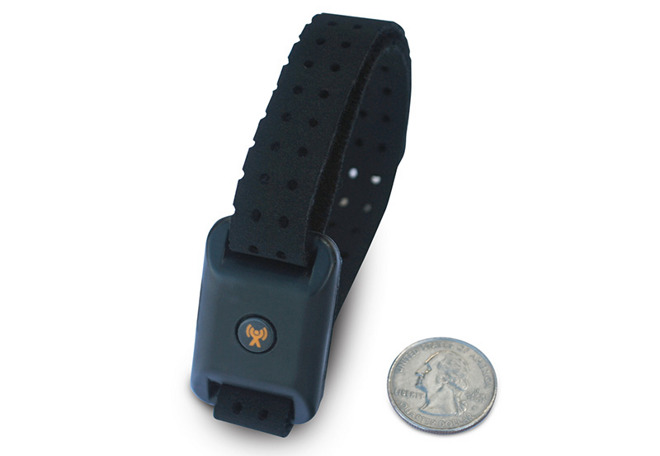 Apple is being accused of soliciting critical information from biometrics firm Valencell, received prototypes and feigned interest in a partnership before ultimately implementing unauthorized patented tech in the Apple Watch heart rate sensor.
In a lawsuit filed with a district court in North Carolina on Monday, Valencell claims Apple showed interest in its biometric sensing technology in early 2013, around the same time that Apple Watch development was getting underway. Specifically, Apple Senior Partnership Manager Liang Hoe reached out with a partnership proposal for wrist-based heart rate sensing technology, the suit says.
Shortly after making its interest known, Apple instructed "agents" to glean additional information from Valencell's website, which lets users download white papers relating to branded "PerformTek-Powered" biometric tech as long as they identify themselves through an online form.
A number of white papers were repeatedly accessed from multiple IP addresses assigned to Apple, though users masked their identities by providing false form information. Valencell claims to have positively identified seven individuals, all of whom played a part in designing Apple Watch's heart rate sensor.
In June 2013, Apple met with Valencell staff, including cofounder and president Dr. Steven LeBoeuf, to discuss the integration of PerformTek-Powered in certain product lines. Valencell, a Delaware-based company operating out of North Carolina, is known in the consumer biometrics space for its PerformTek sensing technology. While the company does not market products itself, its tech has been licensed earbud sensors made by Sony, LG, Jabra and iRiver, as well as wrist-mounted wearables from Atlas Wearables and Scosche. Apple's intentions came into focus when a prototype watch unit with heart rate sensing capabilities was demoed to about 15 unnamed Apple employees.
Valencell later provided Apple with technical samples for testing and analysis, while further data on wrist-worn wearables was offered throughout 2014. Apple announced Apple Watch, with a tentpole heart rate sensing feature, in September of that year.
At the time, Apple touted its biometric solution as a bespoke in-house design based on a common method of detection known as photoplethysmography (PPG), which flashes infrared and/or green LED lights to detect blood flow. Valencell technology also uses PPG, but more importantly the company made — patented — breakthroughs in light guiding technology to increase readout accuracy and reliability.
While detailed specifics are not available, the suit alleges Apple found it economically advantageous to take the risk of infringing upon Valencell's patents instead of licensing the technology outright.
In its case against Apple, Valencell is leveraging U.S. Patent Nos. 8,923,941, 8,886,269, 8,929,965 and 8,989,830, all of which relate to wearable biometric solutions like the one found in Apple Watch. The case filed with the U.S. District Court for the Eastern District of North Carolina seeks an injunction of sales and damages.