The first smartphones without ports aren't from Apple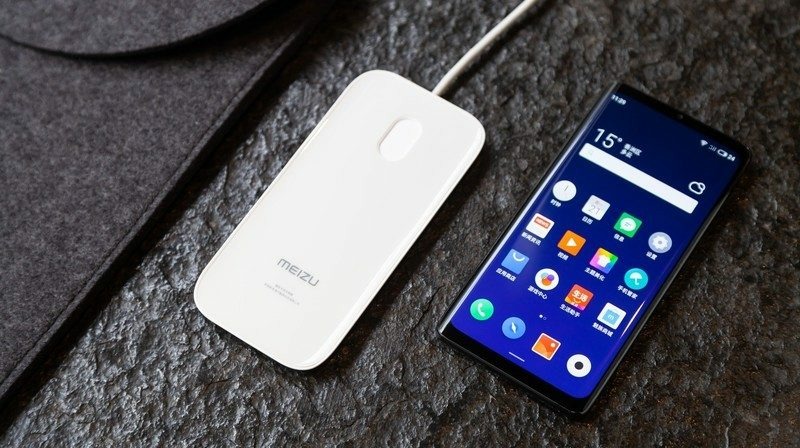 Perhaps beating Apple to the punch on where many people see the iPhone headed, two Chinese brands have teased the first smartphones without any physical buttons, or even any connector ports.
The one intended for commercial release is the Meizu Zero, which has a 5.99-inch, edge-to-edge AMOLED display with an integrated fingerprint sensor. The phone even lacks a SIM slot and speaker grills, replacing them with an eSIM and piezoelectric transducer, the latter turning the screen into a speaker.
Charging is handled using an 18-watt wireless module, making it the fastest on any smartphone. For comparison, Apple's latest iPhones support 7.5 watts.
Other specifications include a Qualcomm Snapdragon 845 processor and a dual-lens rear camera with 12- and 20-megapixel sensors. The front notably has a 20-megapixel sensor, sharper than most other selfie cameras.
Meizu hasn't said when the device will ship or at what price.
At February's Mobile World Congress, Vivo will show off the Apex 2019, a conceptual product with "full-display" fingerprint scanning, and "body soundcasting" to replace speaker grills. To provide charging the phone uses a rear-facing magnetic connector, which can also be used for wired data transfer.
The design lacks a front-facing camera, and Vivo hasn't produced details on the dual-lens rear module. Internally however the device has a Snapdragon 855 processor, 256 gigabytes of storage, and 12 gigabytes of RAM — more than some MacBooks.
The phone will also be Vivo's first with 5G, using a Qualcomm X50 modem. To make space for it Vivo said it's using a new stacking technique to clear up room on the logic board — which sounds very much like what Apple did for the iPhone X and iPhone XS.
Apple was one of the first smartphone makers to begin eliminating ports, removing a 3.5mm headphone jack from 2016's iPhone 7. The decision was controversial, since even now many speakers and headphones use 3.5mm connections, not to mention accessories like card readers and external microphones. Until recently the company bundled Lightning-to-3.5mm adapters — some people are still forced to use them to avoid replacing costly audio gear or connect to their car's aux-in port. A few rival smartphone makers continue to offer phones with 3.5mm as a selling point.
Wireless charging came to iPhones in 2017, as did the removal of a home button with the launch of the iPhone X. There haven't been any rumors of Apple eliminating other physical buttons or the Lightning port though, and indeed some people have simply called on the company to swap Lightning with USB-C as it did with the 2018 iPad Pro. USB-C is functionally similar to Lightning but with much faster transfer speeds and industry-wide support.