Apple & Aetna team up for health-tracking 'Attain' program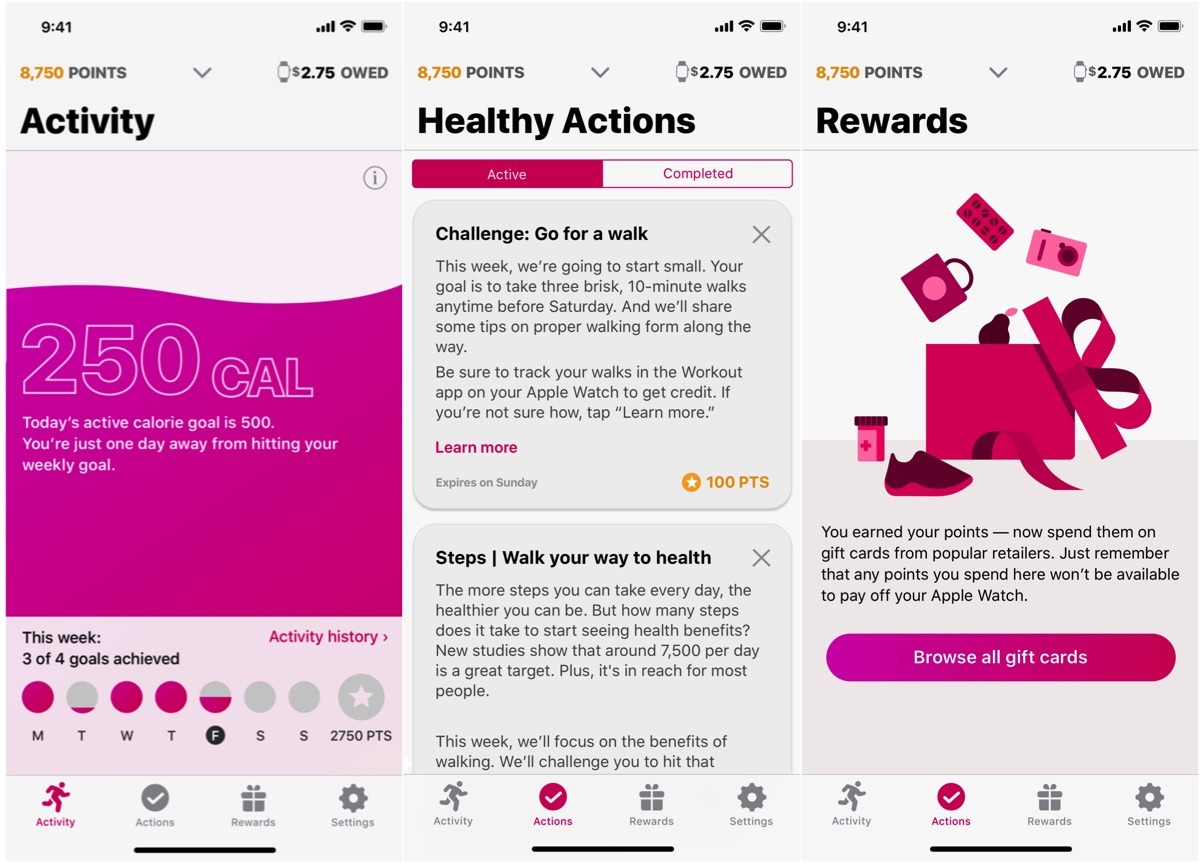 AppleInsider is supported by its audience and may earn commission as an Amazon Associate and affiliate partner on qualifying purchases. These affiliate partnerships do not influence our editorial content.
Aetna and Apple have partnered for the new Attain initiative, offering users tangible incentives to fill the rings and complete designated health tasks — up to and including paying off an Apple Watch.
Aetna has announced the launch of Attain, a combination health tracker and reminder app designed by Aetna in collaboration with Apple. Through the use of an Apple Watch, the Attain app will provide Aetna members personalized goals, track daily activity levels, recommend healthy actions, and ultimately reward them for taking these actions to improve their well-being.
Reward opportunities include not just gift cards to retailers, but the ability for eligible users to earn their Apple Watch through their participation in the program.
Aetna is calling the Attain app the "first of its kind" with it "designed specifically to offer users a personalized experience that combines their health history with the power of the Apple Watch to help them achieve better health and well-being."
After users have joined Attain, they will have the additional option to share their Attain program data and health history with Apple anonymously, enabling Apple and Aetna to collaborate, and over time, continue to improve the Attain experience. Through analytics and machine learning, the collaboration will lead to new features in later versions of Attain.
"We believe that people should be able to play a more active role in managing their well-being. Every day, we receive emails and letters from people all over the world who have found great benefit by incorporating Apple Watch into their lives and daily routines," said Apple Chief Operating Officer Jeff Williams. "As we learn over time, the goal is to make more customized recommendations that will help members accomplish their goals and live healthier lives."
Both Apple and Aetna confirm that the collected data will not be used to determine premiums, won't be shared by employees, and will never be sold. Data sharing is explicitly opt-in, and all data is encrypted not just at rest, but in transit in accordance with HIPPA restrictions. Two-factor authentication is mandatory for users.
The Attain app is expected to be available in the Apple App Store in Spring 2019. Interested Aetna members are encouraged to sign up at the portal page for the initiative to be notified when the App becomes available for download. AppleInsider has been informed that there will only be a limited amount of slots available for participants at launch.