Fortnite gains controller support on iPhone and iPad with latest update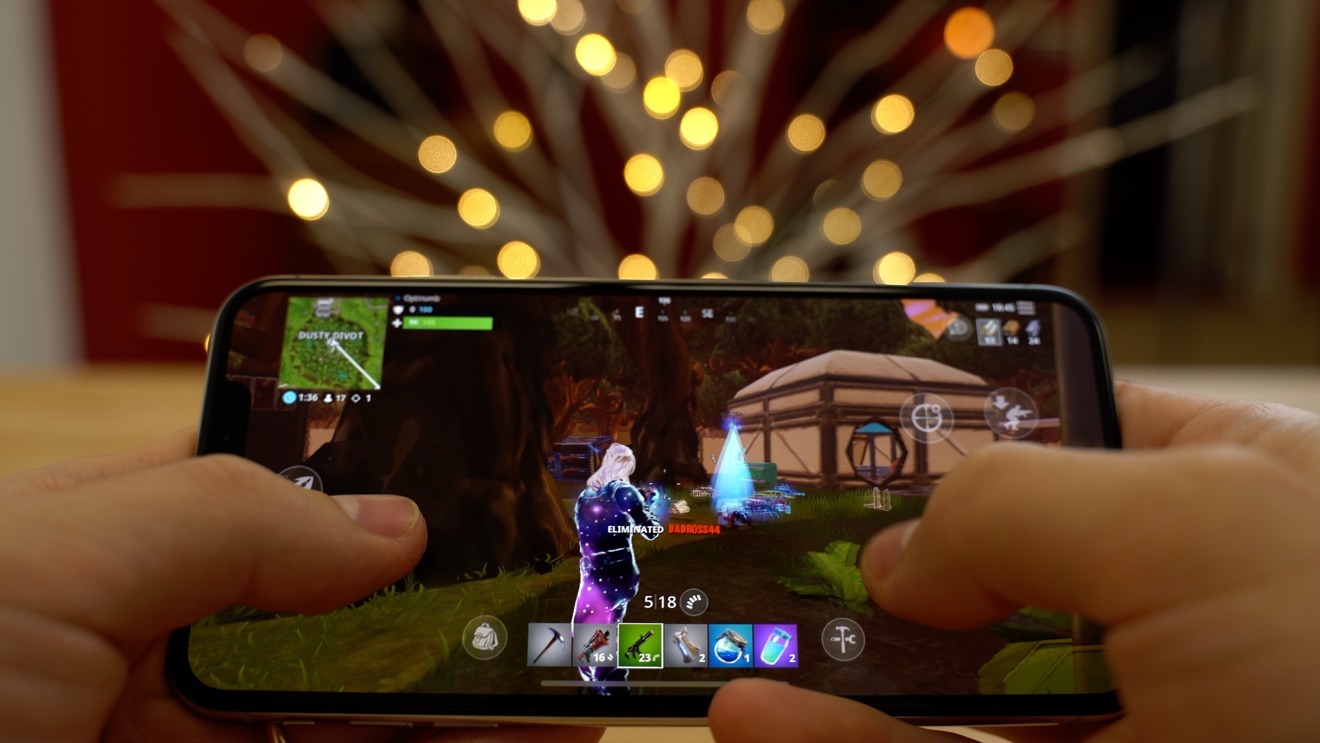 Epic on Tuesday released an update to its popular battle royale-focused shooter Fortnite, adding support for third-party gamepads on iPhones and iPads.
Controllers must be MFi-certified by Apple, but any model should otherwise work, Epic indicated in its patch notes. When one is connected, the game will automatically disable iPhone vibrations.
Devices with iOS 12.1 or later may also be able to make use of any L3 or R3 buttons their controller has.
The addition of gamepad support to Fortnite could potentially prove useful not just to players, but to the iOS gaming industry in general. Gamepad support has so far been inconsistent, with developers worried about there being enough units to justify the effort, creating a feedback loop in which players worry about there being enough quality, compatible games.
Fortnite has become a global phenomenon however, generating about $3 billion in profits for Epic during 2018. Essentially a PG-rated version of "PlayerUnknown's Battlegrounds" with a construction element, the title is so popular that even some Twitch and YouTube streamers have become famous simply playing it for an audience. Mainstream celebrities like Drake, Travis Scott, and Finn Wolfhard are well-known fans of the game.
Should gamepads catch on with diehard Fortnite players, more developers may be tempted to spend resources on support.