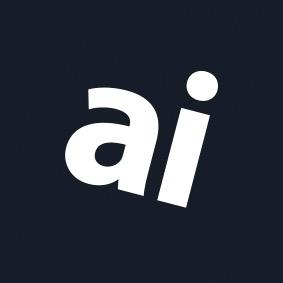 Why you can trust AppleInsider
Review: Eve HomeKit lightstrip is bright spot in a crowded market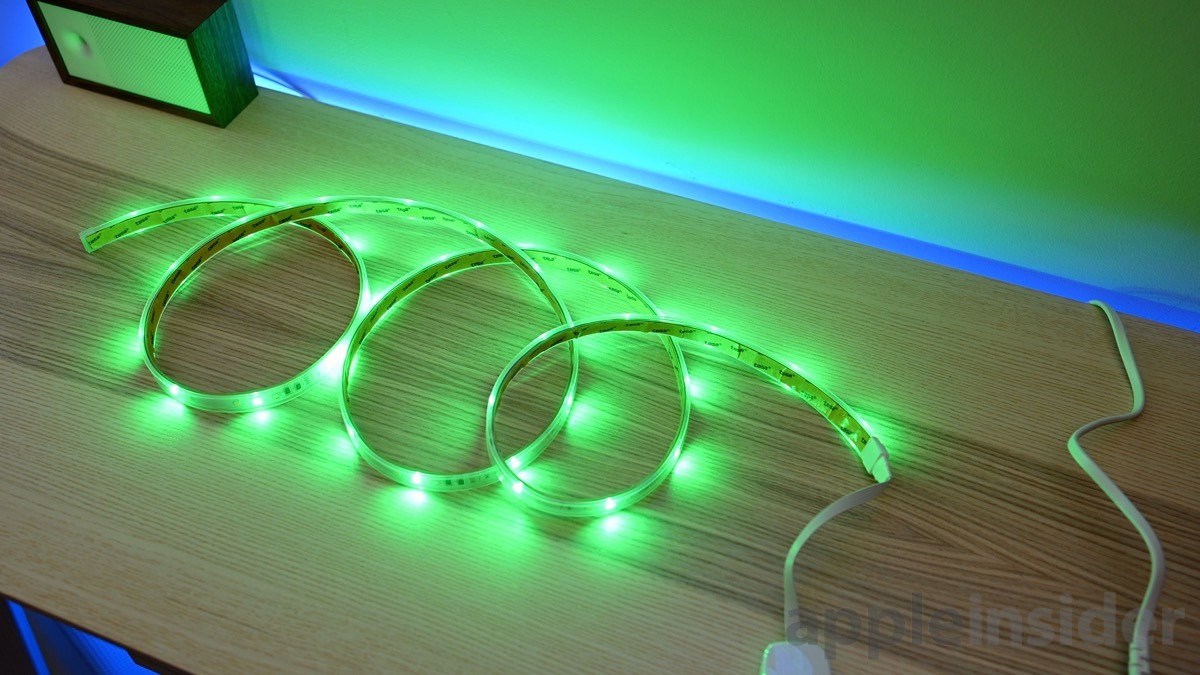 Eve HomeKit lightstrip
4.5 / 5
---
As one of the most popular HomeKit lighting product vendors, Eve has much to do to elevate its offering above its competitors — but fortunately, it appears to have done so.
Eve previewed the Eve Light Strip earlier in 2019 during the annual Consumer Electronics Show. In such a bright and bustling atmosphere, it was difficult to fully judge the full impact of the light strip.
Now that we've been able to test it out in our own home rather than the showroom floor, we are even more impressed.
Setup
The Eve Light Strip is very similar to many of the other HomeKit light strips on the market. It runs 2 meters out of the box, or 6.6 feet to us in the U.S.
Extensions can be added in additional 6.6 ft lengths for a max size of 32.8 feet. It can be cut to length at pre-designated intervals as denoted by a dashed line and scissor icon on the strip itself. This gives it quite a bit of flexibility in matching the strip to the location you want illuminated.
Just as with any other, once cut, it can no longer be extended. So before you cut, be entirely sure that is the length you will want it to be, forevermore.
Light strips typically use adhesive to attach themselves to surfaces, and Eve's is no different. Remove the backing and attach the strip to whatever surface you choose. We've used light strips behind the TV, under counters, along floorboards, behind desks, under beds, down stairs, and much more.
When you've installed the lights and are ready to connect them to HomeKit, you can either use the Home app or the Eve app. Eve is one of the best HomeKit apps out there so it is probably good to have around regardless if you don't already.
Scan the code on the side of the wall adapter. or the included getting started guide, and iOS walks you through the usual process of connecting to Wi-Fi and adding to your home.
Eve traditionally is an all-Bluetooth company, making the light strip the first of their products to include the different wireless protocol. When we asked Eve why the decision to go with Wi-Fi over Bluetooth and if this marked a shift in their strategy, they reaffirmed their support of Bluetooth.
The reason the light strip uses Wi-Fi is that one, it is wall-connected so they don't have to worry about battery life. Second, they see the light strip as functional lighting, not just accent lighting. Because of that, they wanted it to be as fast and responsive as possible which means they had to opt for Wi-Fi this time.
Wi-Fi traditionally has a bit more laborious setup process and isn't as seamless as Bluetooth, but it does have its benefits. It is slightly faster and is easier to connect to anywhere in the home.
Also in the Eve app you can access additional settings such as what the default color is when the light turns on. It can turn on the same as the last color used, or just as white. Anogher useful feature is to control the transition between colors.
Brightness
What really sets Eve apart is the brightness. The Eve Light Strip is a crazy 1800 lumens. Compared to others in the market, this makes the Eve Light Strip the brightest out there.
Other vendors have differing brightnesses in their offerings.
Hue: 1600 lumens
LIFX: 1400 lumens
Sylvania: 400 lumens
Koogeek: 500 lumens
VOCOlink: 1100 lumens
iHaper: 480 lumens
This makes a huge difference in actually how you can use the light. It doesn't have to be just a simple accent light, it can add real functional lighting to your rooms. Most often these are tucked away and add some very cool colors, but you can get more creative in how these lights are placed in a room.
For us, we tried a few different areas including facing upwards towards the ceiling above our cabinets and on top of the curtain box in the living room. They significantly brighten a room adding not just vibrant lighting effects, but real room-brightening light where we can adjust the temperature throughout the day.
Living with light strips
Our biggest problem with smart light strips like this, is the price. The price is fair, but it adds up when you want to add a bunch of these to your home — and that is exactly what we want to do. As we tested different spots, we liked them all. Some areas we can get away with a dimmer option, such as behind our TV as a backlight, but we really wanted — or needed — the brightness that Eve provides.
The Eve app is still fantastic and makes it easy to add the light to scenes, schedule routines, and change the color to any one of the thousands available.
So far, the Eve HomeKit lightstrip is the best one of its kind that we've tested. But, we still wish HomeKit had a bit more control for lights, such as the ability to brighten or dim them over time, without using fiddly automations. It would be amazing to mount these above the curtains in the bedroom and have them slowly brighten and shift color in the mornings, similar to the Hue feature. That isn't specifically the fault of Eve, but rather the limitations of HomeKit.
Rating: 4.5 out of 5
Where to buy
The Eve HomeKit-enabled Light Strip is available now from Amazon for $79.95 and can be paired with any other HomeKit accessories.