Apple expands on-foot recon for Apple Maps, debuts overhauled schedule site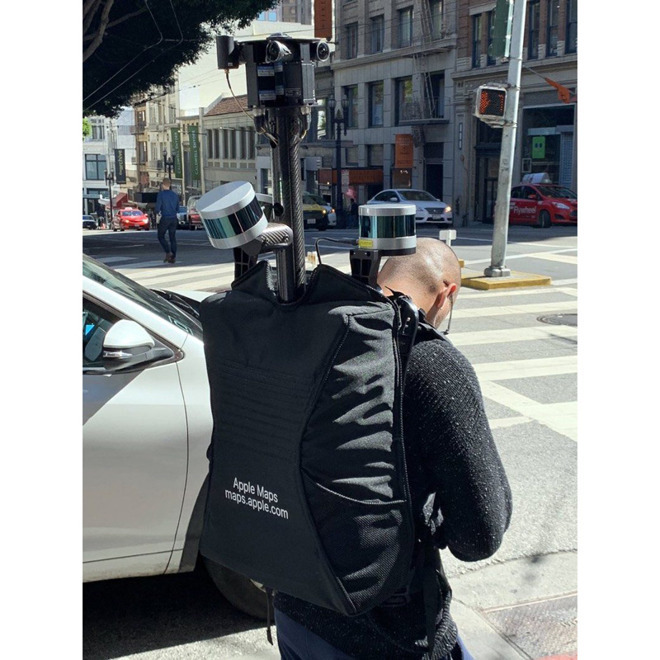 AppleInsider may earn an affiliate commission on purchases made through links on our site.
Apple has revamped its schedule site for Apple Maps ground reconnaissance, simultaneously revealing more on-foot efforts in the U.S. and plans to start the first vehicle work in Andorra.
Pedestrian data collection is ongoing not just in California, but also in Hawaii and Nevada, the site indicates. Apple only confirmed the addition of foot teams in November, beginning with the California counties of Alameda, Los Angeles, San Francisco, San Mateo, Santa Clara, and Santa Cruz. Apple's Cupertino headquarters is located in Santa Clara county.
Hawaiian recon includes the city and county of Honolulu. Nevada collection is currently limited to Clark county.
Apple is in the process of building first-party map data with enhanced details versus the mix of third-party sources it previously depended on. Foot teams are presumably needed for the sake of pedestrian and cycling directions — Apple Maps typically assumes people have to travel the same roadways as cars.
Andorra, located between France and Spain, will see Apple Maps vehicles appear in April. Since 2015 vehicles have been scanning the U.S. along with Croatia, France, Ireland, Italy, Japan, Portugal, Slovenia, Spain, Sweden, and the U.K.
As for actually implementing extra details in Maps, Apple has so far only added them to California and Hawaii, likely because of the difficulty of gathering and verifying complete data.