Apple Sunnyvale office described as 'black site' with tenuous work conditions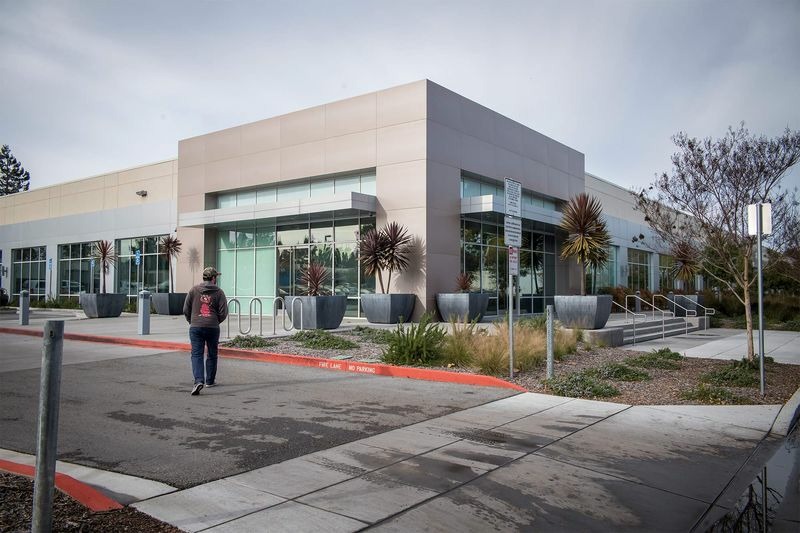 A new report gives a rare look into the Sunnyvale, Calif. Apple Maps satellite office on Hammerwood, where workers decry working conditions and describe it as a "black site."
The site is so clandestine that managers tell staffers to walk several blocks away before calling for a ride home, according to Bloomberg sources. Its reception area is unpopulated, and the building lacks the sort of creature comforts Apple provides at Apple Park, to the point that there are lineups to use the men's bathrooms.
People assigned to the facility — sometimes numbering 250 or more — have contracts lasting 12 to 15 months and typically leave after that duration, the sources said. They're hired by Apex Systems, which staffs the Hammerwood building along with other Apple mapping offices.
"It was made pretty plain to us that we were at-will employees and they would fire us at any time," one contrator complained. "There was a culture of fear among the contractors which I got infected by and probably spread."
That situation is consistent with what an AppleInsider source experienced at another Apple Maps office in Austin, Tex.
After Bloomberg inquired about the Hammerwood location, Apple reportedly conducted a surprise audit and found conditions acceptable. "Like we do with other suppliers, we will work with Apex to review their management systems, including recruiting and termination protocols, to ensure the terms and conditions of employment are transparent and clearly communicated to workers in advance," a spokesperson said.
Apex's chief services officer and general counsel, Buddy Omohundro, insisted that his company "provides multiple avenues for employees to raise concerns, both directly and anonymously, and to have those concerns addressed."
Apple is said to be dependent on a global network of staffing firms, with other Apple Maps teams found in London, India, the Czech Republic, and other parts of Silicon Valley.
Some of the people hired by Apex said they joined with the hope of securing a full-time job at Apple, something Apex hyped, only to find the odds were slim. Apple is even said to be reducing the number of conversions to full-time as its profits take a hit, and discouraging people from listing the company by name on their resumes — instead of "Apple via Apex Systems," LinkedIn profiles must allegedly say "A Major Tech Company Via Apex Systems."
Other problems under Apex are said to include high health insurance premiums, and sudden changes in employment terms, such as a reduction in annual paid sick time from 48 hours to 24 hours — something workers were only warned about two days before the change took effect. In protest over a dozen staffers called in sick and left.
Contracts are said to include several weeks of training followed by a test, which if failed results in immediate termination — a serious threat for people having to pay the high living expenses of California, and who may have made radical life changes on the assumption they had a stable job. Hammerwood wages are typically only $25 per hour, which would be generous in other states but in California are low enough that coworkers are sharing apartments and houses.
The firm is said to aggressively recruit people via LinkedIn, tracking down those with mapping-related skills and then messaging them "repeatedly." It doesn't initially mention the Apple connection, but when the name eventually drops, it may be a deciding factor for some hires.
The Hammerwood office is also home to a group of people who do work directly for Apple, but their exact role is unclear. It could be connected to the company's self-driving car project.