Apple signed 'many' publishers for subscription service at 50 percent revenue split, report says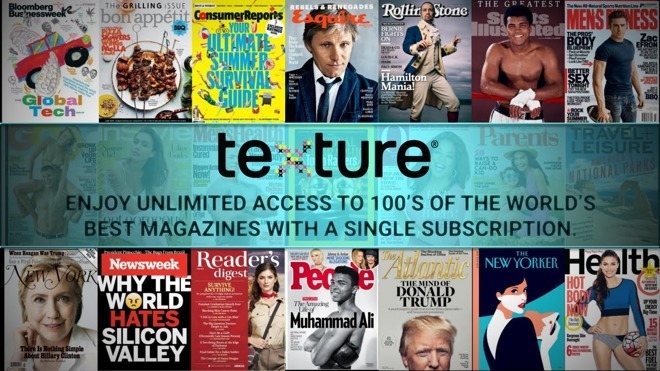 According to a report on Wednesday, Apple has signed a number of publications to an upcoming subscription news service despite what at first blush appears to be an exorbitant 50 percent revenue split.
On Tuesday, a Wall Street Journal report said Apple is seeking to keep about half of all revenue generated by publications selling subscriptions on a premium news service rumored to debut this spring.
As pundits express indignation at the seemingly excessive figure, which is significantly higher than the 15 percent to 30 percent take Apple garnishes from App Store sales, at least some publishers are on board and have inked deals with the tech giant in hopes of future growth.
Citing industry sources, Recode reports "many" publishers have already signed deals to be included in Apple's as-yet-unannounced service. As reported by the WSJ, the Wednesday report notes publishers agreeing to Apple's terms will net 50 percent of subscription revenue.
But revenue sharing is not the only factor publishers are considering in the ongoing negotiations. For some, including those that have signed up, the draw is a very real possibility that Apple's service will substantially grow their respective readerships.
According to the report, Apple believes it can generate millions of subscribers through investment and aggressive promotion. Apple proved it can capitalize on a subscription model with Apple Music, which started as an industry upstart and has since grown to 50 million paying subscribers.
As noted in the report, publishers are happy to receive a smaller percentage of revenue from a massive subscriber base than a larger share of a limited revenue pool.
"It's the absolute dollars paid out that matters, not the percentage," said one unnamed publishing executive.
While small to medium size publications are showing interest in Apple's solution, the revenue split is unlikely to garner support from big-name newspapers that have invested in a buildout of first-party digital services. Beyond monetary issues, larger publications are reportedly concerned that Apple will gate access to valuable subscriber data and information.
Apple is widely rumored to launch a paid news service this spring that will offer unlimited user access to bundled content from a variety of publishers. Built on the framework of Texture, the so-called "Netflix for Magazines" that Apple purchased in 2018, the product is expected to cost $10 per month and, according to a recent rumor, will be unveiled at a special event on March 25.