Publishers balk at Apple's news subscription proposal over revenue split, access to subscriber data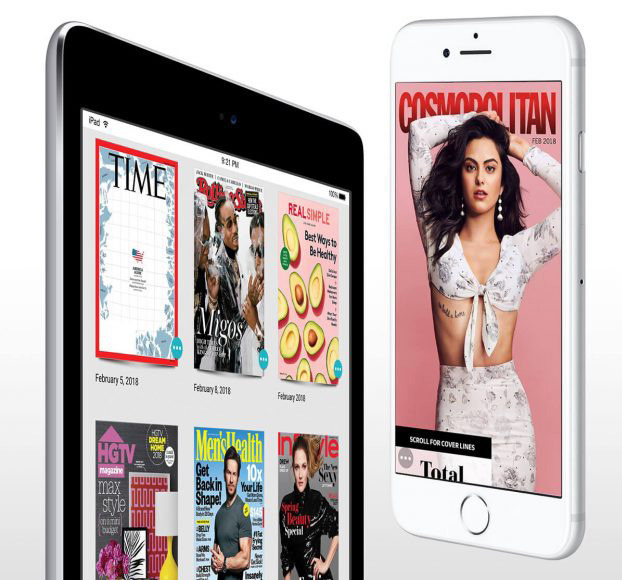 Publishers are objecting to plans by Apple to offer a subscription news service, according to a report, with the revenue distribution between Apple and the publishers themselves seemingly the sticking point preventing the rumored service from taking off.
Apple has been playing around with the idea of offering news as a subscription service since its acquisition of Texture, but so far it seems the publishers aren't playing ball with the iPhone maker's proposal. People familiar with negotiations between Apple and the publishers suggest it may all be down to money.
According to sources of the Wall Street Journal, Apple's pitch to publishers involves keeping roughly half of the proposed $10 monthly subscription. The remainder would be distributed to the publishers offering their content to the service, divided based on the amount of time users are engaged with their articles.
While finances are an important part of the deal, it is not the only thing that is an issue. It is claimed the New York Times and the Washington Post are among the major publications not to license content just yet, allegedly over a number of undisclosed terms.
There is also concern that publishers won't gain access to the same level of data about subscribers than they would from a normal subscription. Information such as credit card details and email addresses are said to be highly useful to news companies, as they can construct their own customer databases that can be used to market other products and services to readers.
It was believed that the relaunch of Texture as a premium option within Apple News would take place in the spring, but the ongoing negotiations suggests this may not be the case.
While still unannounced, there has been some evidence that a subscription service could be waiting in the wings for launch. The first beta of iOS 12.2 includes a section within Apple News called "Apple News Magazines," which is believed to be the rumored subscription service.
There is also the possibility of Apple introducing a News subscription alongside its ongoing original video content project, which is believed to launch sometime this year. It is even suggested Apple may be considering an all-in-one subscription for Apple Music, News, and the video content.