'Apple News Magazines' subscription service spotted in iOS 12.2 beta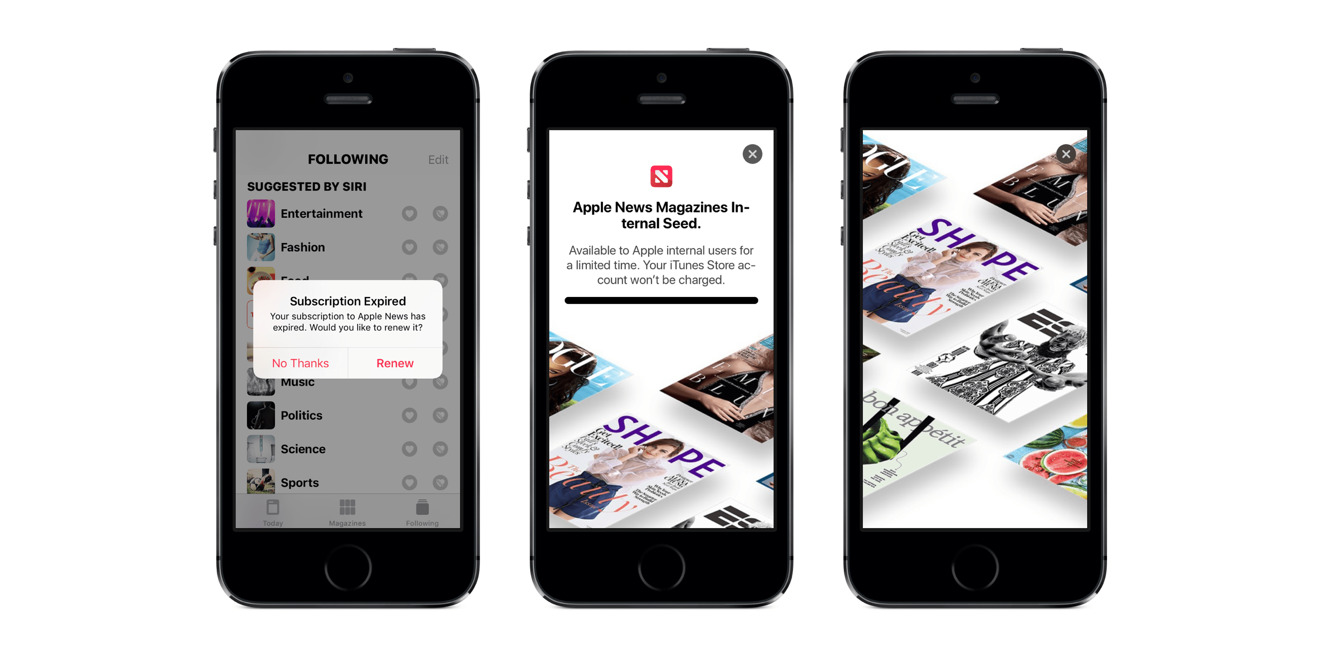 The first beta of iOS 12.2 has seemingly confirmed plans for a subscription version of Apple News, apparently named "Apple News Magazines."
Payments will be linked to a user's iTunes account, according to a landing page found in developer code. Specifically the page refers to an "Apple News Magazines Internal Seed," available to "Apple internal" users for a short time. "Your iTunes Store account won't be charged," text promises.
Despite its name, Apple News Magazines could include articles from major newspapers like the New York Times, the Wall Street Journal and the Washington Post.
Rumors have pointed to a service debut this spring, which would be consistent with iOS 12.2's likely release date.
The beta software's landing page was first uncovered by 9to5Mac.