Mophie Juice Pack Access battery case now available for iPhone XS, XS Max, & XR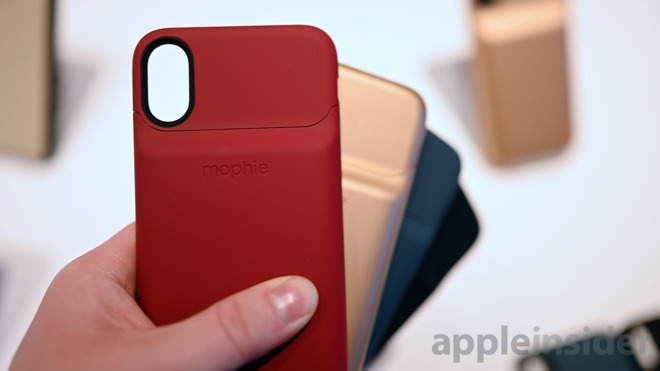 The new Mophie Juice Pack Access wireless battery case is now officially available to order for the iPhone XS Max, XS, and XR.
AppleInsider reviewed the Juice Pack Access and was pleased with the performance and quality of this minimalist battery case. Mophie's case looks similar to Apple's own Smart Battery Case but charges your phone wirelessly rather than via the Lightning port. Freeing up the Lightning port allows both the case and phone to be charged simultaneously as well as allowing the use of Lightning accessories such as Lightning headphones, CarPlay, or the camera connection kit.
The Mophie offering is also a bit cheaper, running $29 less than Apple's own. For further differences, check out AppleInsider's full in-depth comparison.
The Juice Pack Access includes a 2,200mAh battery in the XS Max model and a 2,000mAh in the XR and XS models. The XS gets up to 25 hours of total talk time and the XS Max and XR achieve up to 31 hours of total talk time.
Where to buy
The Mophie smart battery case is available now from Mophie directly for the iPhone X/XS, the iPhone XS Max, and the iPhone XR for $99.95. It comes in black, stone, gold, and dark red for the iPhone XS Max and iPhone X/XS, and black, blue, and red for the iPhone XR.
Shoppers can also order the case on Amazon; however, there is a longer wait for the X/XS version.