'Worst of the bad news' is behind Apple when it comes to iPhone sales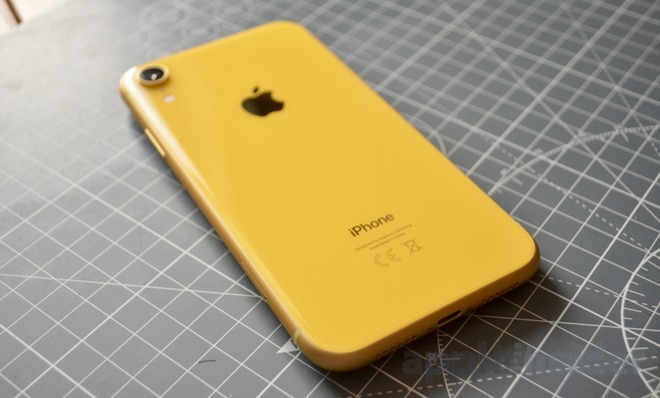 Though Apple's March-quarter iPhone shipments will likely be disappointing, there are signs that a recovery is underway, according to an analyst report issued on Wednesday.
"While March mix is still bad, the tone in the supply chain is staring to improve and price reductions in China may be starting to clear channel inventory," Timothy Arcuri from IBS said in a memo seen by AppleInsider. Procurement estimates for the iPhone XR are claimed to be up quarter-over-quarter in June, something unusual for an iPhone at this stage in its product cycle.
UBS is boosting its June-quarter iPhone estimates from 32.5 million units to 34.5 million, though mostly on the basis that Apple is expected to sell more pre-2018 models. While UBS is predicting 3 million more iPhone XR sales, it's expecting an equal decrease in iPhone XS and iPhone XS Max shipments. That should also push iPhone ASP (average selling price) down, UBS's revised estimate for the June quarter being $655 instead of $683. Forecast revenue is nevertheless being increased from $50 billion to $50.4 billion.
For the March quarter, UBS is leaving its iPhone shipment predictions unchanged at 40 million, but arguing that 5 million more of those will be pre-2018 models, offsetting reductions of 2 million for the iPhone XR, 1.5 million for the iPhone XS, and another 2 million for the iPhone XS Max. Average selling price for the iPhone has been shifted down from $711 to $687, and Apple's overall revenue from $57.5 billion to $56.5 billion, with iPhone revenues down from $30.2 billion to $29.2 billion.
UBS is leaving its calendar 2019 and 2020 revenue estimates unchanged at $259 billion and $258.7 billion, respectively. Likewise it's holding onto a "buy" rating for Apple stock with a $185 price target.
Apple suffered a precipitous 15 percent decline in iPhone sales during the December quarter. The company has blamed this primarily on weak sales in China, but also "foreign exchange headwinds," "economic weakness in some emerging markets," and even its discounted battery replacement program, which generated about 11 times more traffic than anticipated.