Apple's 'There's More to iPhone' campaign highlights environmental and data protection features in new videos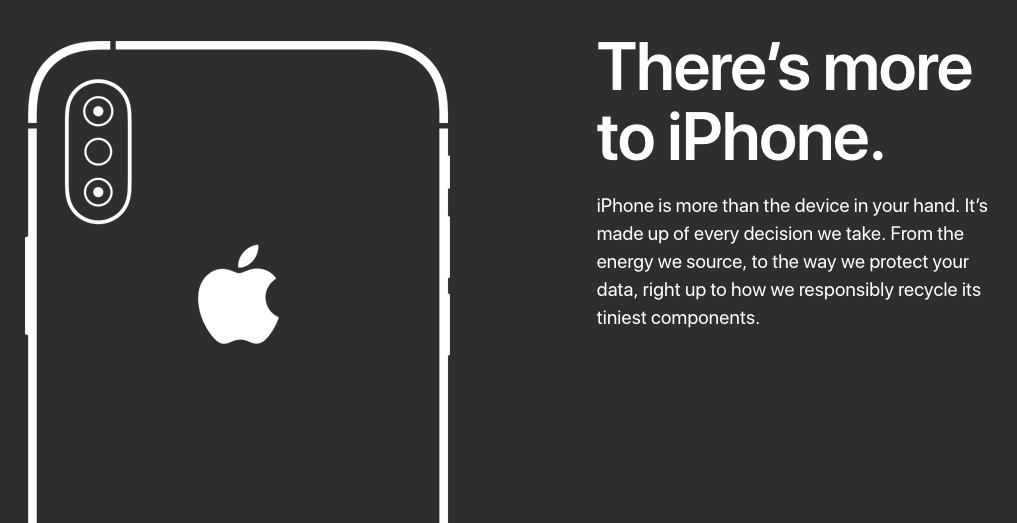 Apple has rolled out an advertising campaign titled "There's more to iPhone" to the United Kingdom and France, with a trio of videos and a corporate microsite highlighting how Apple and the iPhone handles and protects a user's data, recycles devices, and offers software improvements that even help older models go faster.
Continuing a campaign that started last year in Germany, the campaign aims to frame the iPhone and Apple itself as a responsible device and company with regards to the environment and its users. The regional British and French microsite offers the same talking points and animations, promoting Apple's ethical approach to device management and production.
On the data protection side, the site boasts about how Apple believes data privacy is a "fundamental human right," that it would never sell a user's data, as well the ability for Safari's Intelligent Tracking Prevention to limit advertising tracking. It also offers more technically-minded highlights, such as Face ID storing a mathematical value created by the features of the user's face that is impossible to recreate a likeness from, the fragmenting of Apple Maps data, encryption of FaceTime calls, and the ability to remotely lock and erase an iPhone.
In terms of the environment, Apple highlights how Apple Stores take old smartphones and recycle them for free, with materials recovered for reuse and resulting in fewer resources needed to be mined from the ground. Daisy, Apple's iPhone dismantling robot, is also given a shoutout, along with revealing that Apple achieved a Zero Waste to Landfill certification for all iPhone final assembly lines worldwide in 2017.
The three videos published to the Apple UK YouTube channel on Friday are brief and restate the talking points relating to remote erasure, data protection and the disassembly robot. Each also points users towards the regional microsite for more information.
While the campaign has appeared in just three countries so far, it is likely that Apple will make more versions for other markets in the near future, including a version for North America.