Apple says Norwegian political party's logo might be confused with its own, objects to trademark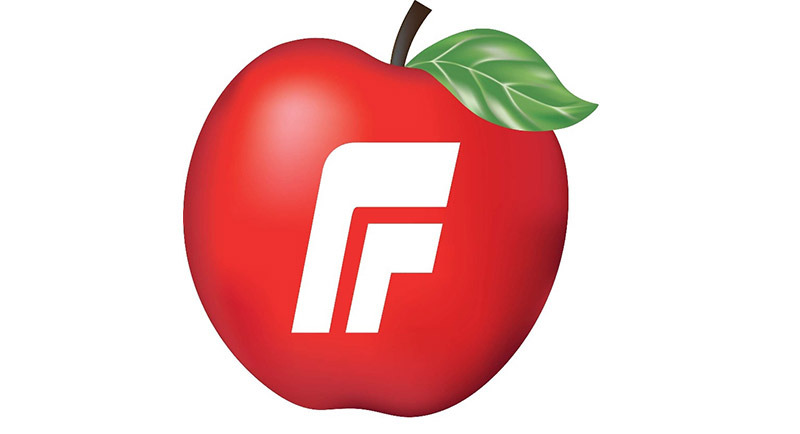 In a relatively rare action, Apple in February filed an official objection with the Norwegian Industrial Property Office opposing the registration of a trademark affiliated with that country's Progress Party, or Fremskrittspartiet, claiming the logo is too similar to its own well-known mark.
Bryn Aarflot, a Norway-based patent and intellectual property prosecution firm representing Apple in the matter, formally objected to Fremskrittspartiet's trademark registration in a letter dated Feb. 26.
Apple claims the political party's mark could be confused with five of its own registered trademarks. Further, the logo resembles or incorporates elements of well-known, established branding and is thus in violation of Norway's Trade Marks Act.
Registered with the Norwegian Industrial Property Office last November, Fremskrittspartiet's trademark overlays stylized "FR" iconography on a large red apple, complete with black stem and green leaf. The design is reminiscent of Apple's trademark, a two-dimensional rendering of an archetypal apple silhouette.
The Fremskrittspartiet trademark, which is currently in limbo pending review of Apple's opposition, was registered for use on a range of products including digital media, printed materials, clothing, buttons, games, toys and even kitchen utensils. Indeed, the apple branding is already a prominent feature on the Fremskrittspartiet website.
Norway's patent and trademark bureau forwarded Apple's objection to Fremskrittspartiet, which has until March 28 to lodge a response.
Apple rarely takes action against potential trademark infringers, likely due to the fact that questionable branding is filtered out during the respective registration processes of independent international regulatory bodies.
There are exceptions, however. In 2017, Apple filed suit against watchmaker Swatch for applying the mark "Tick different" on certain products. Apple argued the phrase is a play on its 1990s "Think Different" ad campaign.