Apple's Swift Playgrounds 3.0 enters first public beta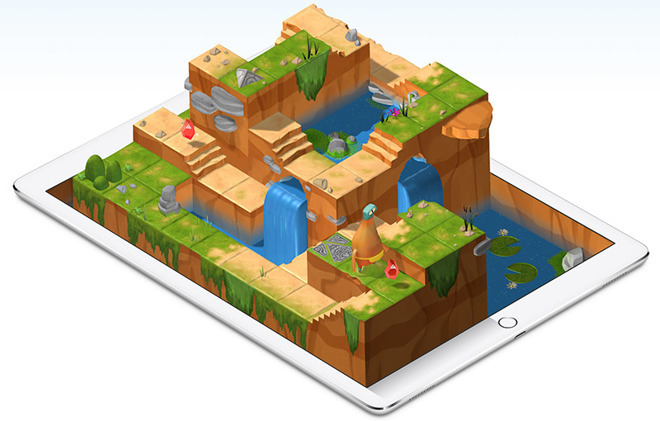 Apple on Tuesday issued the first beta of Swift Playgrounds 3.0, the next version of its iPad-based teaching tool for the Swift programming language.
One new feature is the ability to give Playground Books "directories of Swift code and resources that can be imported for use by any page in that book," Apple's release notes say. To download the beta people must go through the TestFlight app.
Some known bugs include playgrounds getting stuck when live issues are present or after recording movies. Workarounds are available. Notes also mention that the app makes use of Swift 5, itself still in beta.
Swift Playgrounds debuted in 2016 as an in-house effort to teach children and adults how to code using the company's Swift programming language. The software relies on a 3D world, animations, and interactive tools to teach basic coding techniques, even to those who have no prior coding experience.
Swift can nominally be used on non-Apple platforms but is almost exclusively used by iOS, macOS, tvOS, and watchOS apps.