Apple Music rival Tidal enables 'master'-level audio quality on iPhone & iPad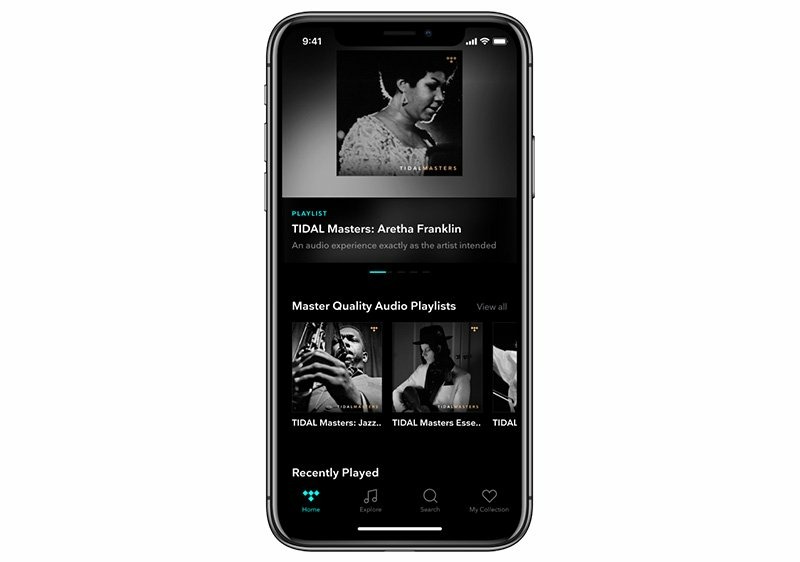 Tidal on Monday updated its iPhone and iPad app with access to "master-quality" tracks, a step beyond what the service's HiFi tier normally allows.
Master-quality audio, or MQA for short, is available as an option with a HiFi subscription, which costs $19.99 per month. Only a little over 150,000 tracks are streaming in the format — each track plays at 96 kilohertz and 24 bits, whereas regular HiFi is in CD-quality FLAC, meaning 44.1 kilohertz and 16 bits.
Tidal claims that MQA files are no bigger than regular HiFi, but the tradeoff is that they require more intense decoding. In fact MQA was previously limited to phones with specialized decoding chips, none of them from Apple.
The HiFi tier can be tried free for 30 days with a new Tidal subscription. A standard Tidal Premium plan is $9.99 per month, though family, student, and military discounts are also available.
Tidal has largely struggled to compete in on-demand streaming. While its name isn't unknown, thanks partly to a deal with Sprint, it's dwarfed by Apple Music's 50-million-plus listeners. Spotify, meanwhile, has over 87 million paid customers, and yet more people on its free ad-based tier.
Tidal is typically seen as having just two advantages: HiFi and exclusives from artists like Jay-Z and Beyonce, both of whom are among the service's celebrity owners. Some others include Daft Punk, Damian Marley, deadmau5, Jack White, Madonna, and Nicki Minaj.